'Haikyuu' Season 4, Episode 25 Finale Live Stream Details: How To Watch Online, Spoilers
KEY POINTS
Karasuno High advance to the third round of the Spring Tournament
Nekoma High and Karasuno High to play in the third round
"Haikyuu!!" Season 4, Episode 25 finale is airing Friday
After winning the second round against the Ultimate Challengers, Karasuno High are ready for the third round. "Haikyuu!!" Season 4, Episode 25 marks the finale of the fourth season of the anime series.
The episode, titled "The Promised Land," is expected to revolve around the aftermath of the Karasuno High vs. Inarizaki High match.
The spoiler photos from "Haikyuu!!" Season 4, Episode 25 finale are out, teasing that the players of both Karasuno high and Inarizaki High introspect after the match. One of the stills shows a post-match shot of the Miya twins on the court.
The finale episode marks the beginning of the third round as Karasuno High prepare to face the next challengers – Nekoma High, in the third round.
The match between Karasuno High and Nekoma High is expected to trickle into the new season when the series returns with "Haikyuu!!" Season 5, Episode 1.
How to watch the season finale online
Fans in the U.S. can watch "Haikyuu!!" Season 4, Episode 25 finale on Crunchyroll. The episode will stream in Japanese with English subtitles.
When is it airing?
Episode 25 is scheduled to air Friday, 12:35 p.m. ET.
The previous episode opens with the match in its final phase as both Karasuno High and Inarizaki High aim to score the point and progress to the next round.
Tetsuro Kuroo and Kenma Kozume from Nekoma High have been closely watching the match. They need to make plans based on the outstanding performance by Kageyama, Hinata and the others from Karasuno High.
The final moments of the match are a testament that Kageyama and Hinata's pairing is one of the finest and it is even better than the Miya twins. Despite their opposite personalities, they rise when the team needs them to. Also, Kageyama is learning to adjust to Hinata's excitement that often leads to blunders on the court.
The cast of the anime includes Kaito Ishikawa as Tobio Kageyama, Ayumu Murase as Shoyo Hinata, Hiroshi Kamiya as Ittetsu Takeda, Hideaki Kabumoto as Osamu Miya, Mamuro Miyano as Atsumu Miya, Kouki Uchiyama as Kei Tsukishima, Jun Nazuka as Aran Ojiro, Nobuhiko Okamoto as Yu Nishinoya, Nobuyuri Sagara as Hisashi Kinoshita, Ryusei Nakao as Tanji Washijo, Subaru Kimura as Satori Tendo, Yuu Hayashi as Ryunoksuke Tanaka, Yu Miyazaki as Sachiro Hirugmai and Yoshimasa Hosoya as Asahi Azumane.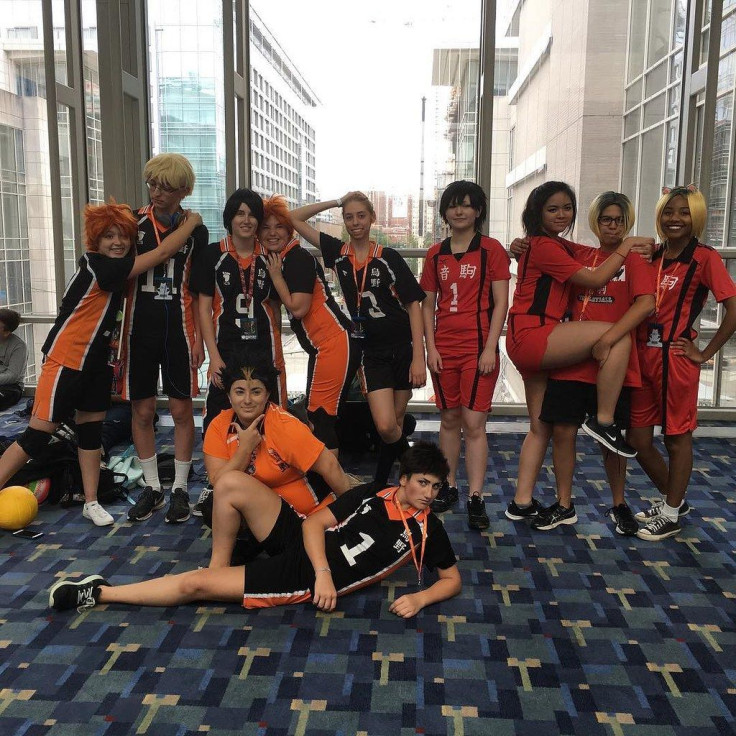 © Copyright IBTimes 2023. All rights reserved.