Hallmark's Rom-Com-A-Thon Marathon Schedule 2021: Spring Romance Movie Countdown And Schedule
Spring weekends are made for Hallmark romance movies, and the network is obliging to their biggest fans with a "Rom-Com-A-Thon" marathon this weekend.
Running April 24 and 25, the event will see a non-stop marathon of some of the channel's most loved romantic comedy films, beginning at 9 a.m. Saturday and ending at 1 a.m. Sunday—before kicking off again at 9 a.m. Sunday and lasting until the premiere of an all-new episode of "When Calls The Heart" at 9 p.m.
Check out the full schedule below:
Saturday, April 24:
9:00 a.m.: "Love And Sunshine" (2019)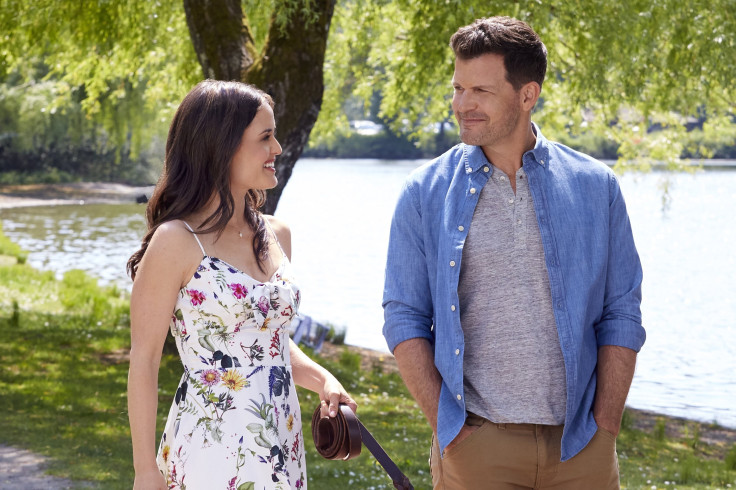 Synopsis: Ally Craig has been fostering a retired military dog, Sunshine, as she recovers from a broken engagement. But sparks fly again when Sunshine's military partner, Jake Terry, returns to claim the dog.
Starring: Danica McKellar, Mark Deklin
11:00 a.m.: "Valentine Ever After" (2016)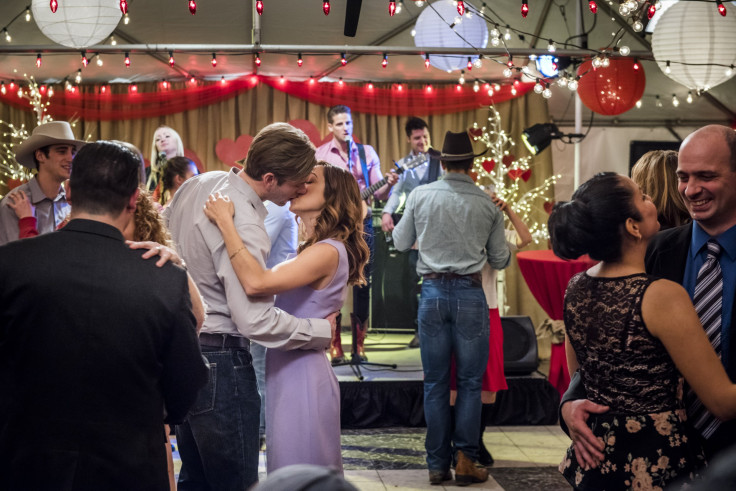 Synopsis: Big city girl Julia and her best friend Sydney take a trip to a dude ranch in Wyoming for a fun weekend getaway, but after a brawl at a local bar, the girls are sentenced to stay in town and perform community service.
Starring: Autumn Reeser, Eric Johnson, Vanessa Matsui, Damon Runyan
1:00 p.m.: "Wedding Every Weekend" (2020)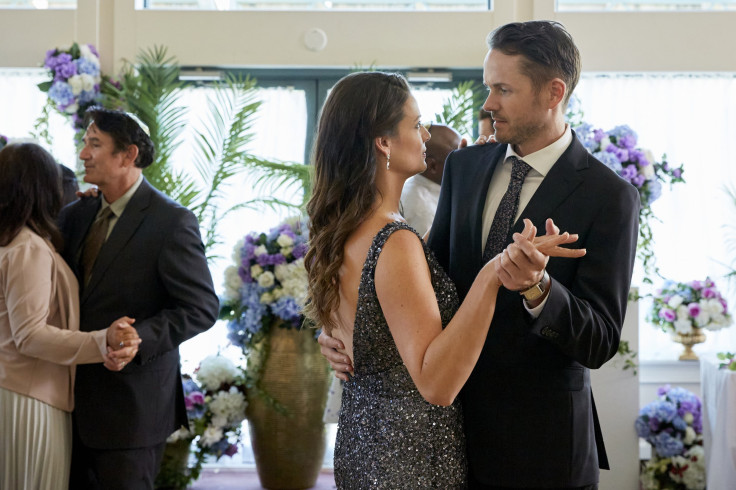 Synopsis: Nate and Brooke are going to the same four weddings, four weekends in a row. To avoid set-ups, they go together as "wedding buddies." But what starts as a friendship soon becomes deeper.
Starring: Kimberley Sustad, Paul Campbell
3:00 p.m.: "Country At Heart" (2020)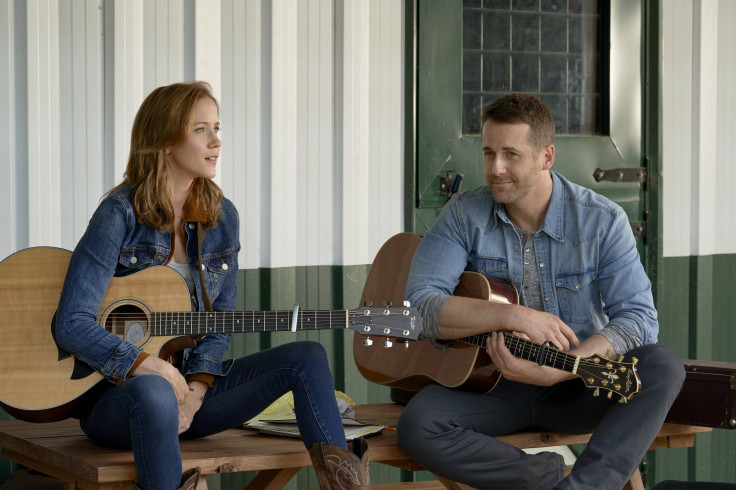 Synopsis: A struggling country singer meets a Nashville songwriter in need of inspiration. Combining their musical talent to write a song for the fall festival may end in more than singing a duet together.
Starring: Jessy Schram, Niall Matter
5:00 p.m.: "As Luck Would Have It" (2021)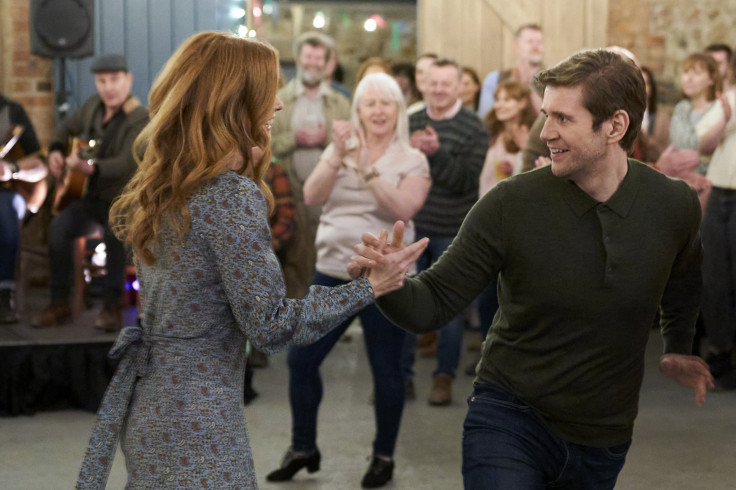 Synopsis: Lindsey travels to Ireland to acquire land that is perfect for a resort. She decides to enter the town's matchmaking festival
Starring: JoAnna Garcia Swisher, Allen Leech
7:00 p.m.: "Beverly Hills Wedding" (2021)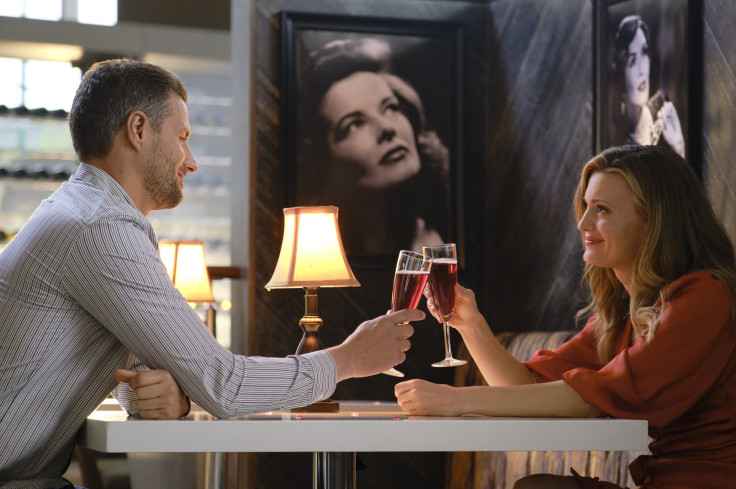 Synopsis: A meddling woman wins her sister an all-paid-for Beverly Hills Wedding, but is disappointed to learn her ex will be invited along to help plan.
Starring: Brooke D'Orsay, Brendan Penny
9:00 p.m.: "Hearts Down Under" (NEW)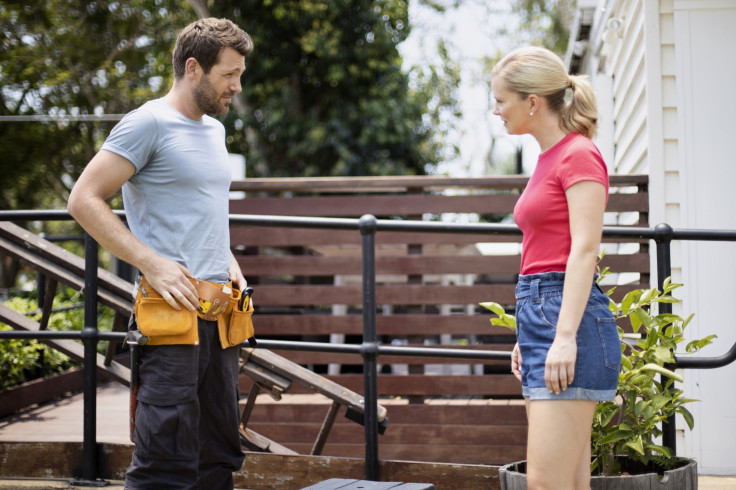 Synopsis: New York restaurateur Caroline inherits a café in Lemon Myrtle Cove, Australia. While there, she starts falling for the place and its people, particularly Simon, the café's charming local chef.
Starring: Cindy Busby, Tim Ross
11:00 p.m.: "Second Chances" (2013)
Synopsis: A badly injured leg forces fireman Jeff, who lost his father in a fire as a young boy, to move in with widow, Jenny, and her fatherless young children, Luke and Elsie.
Starring: Alison Sweeney, Greg Vaughan
Sunday, April 25:
9:00 a.m.: "Love On The Sidelines" (2016)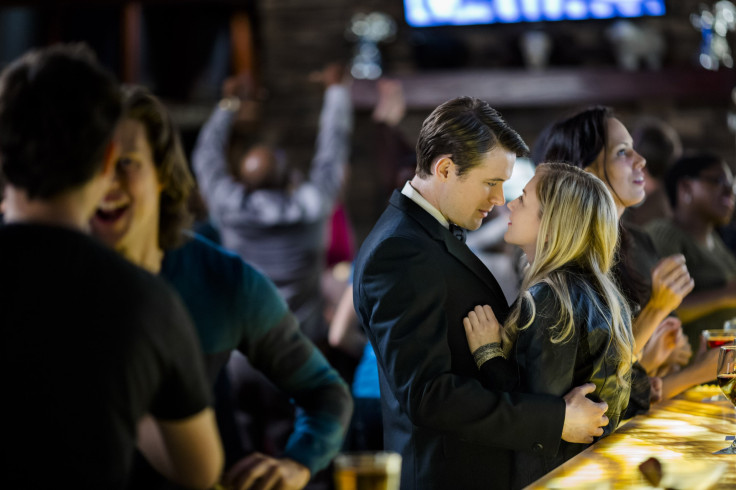 Synopsis: A romantic comedy about a down-on-her-luck young woman who falls into a job as a personal assistant to a star quarterback. He's never had a female assistant before and she knows nothing about football.
Starring: Emily Kinney, John Reardon
11:00 a.m.: "Fit For A Prince" (2021)
Synopsis: A promising seamstress designs dresses for a Charity Ball hoping to impress the royal guest. Though the dresses seem destined for disaster, the two still may manage to find their happily ever after.
Starring: Natalie Hall, Jonathan Keltz
1:00 p.m.: "Right In Front Of Me" (2021)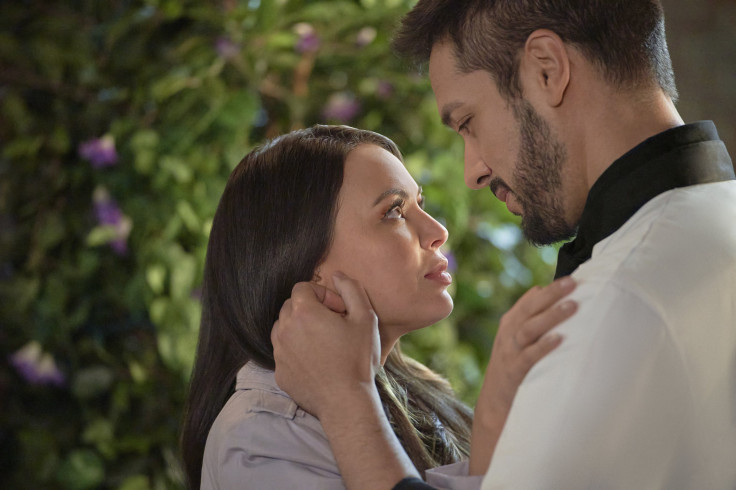 Synopsis: Carly has a second chance at romance with her college crush but is unable to impress him until her new friend Nick starts giving her advice. Soon she learns who the right man for her really is.
Starring: Janel Parrish, Marco Grazzini
3:00 p.m.: "June In January" (2014)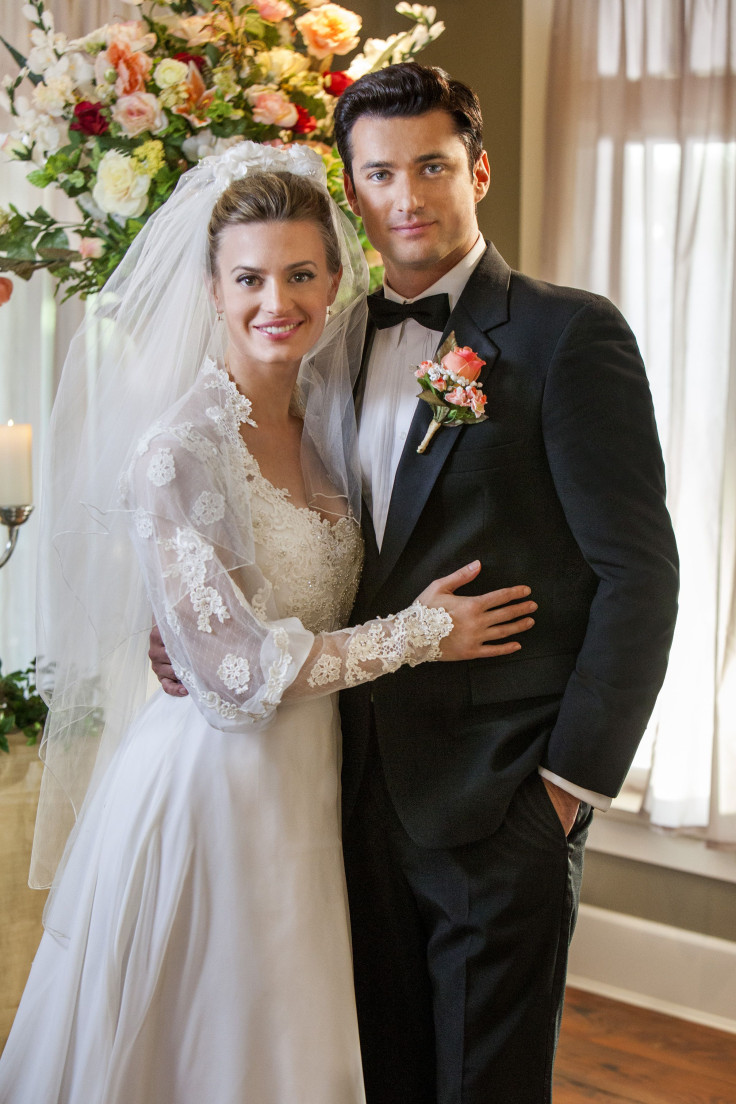 Synopsis: A newly engaged bride's dream wedding is threatened by her scheming future mother-in-law when a sudden change of plans pushes her perfect outdoor June wedding up to a wintry January date.
Starring: Brooke D'Orsay, Wes Brown
5:00 p.m.: "Hearts Down Under" (2021)
7:00 p.m.: "It Was Always You" (2021)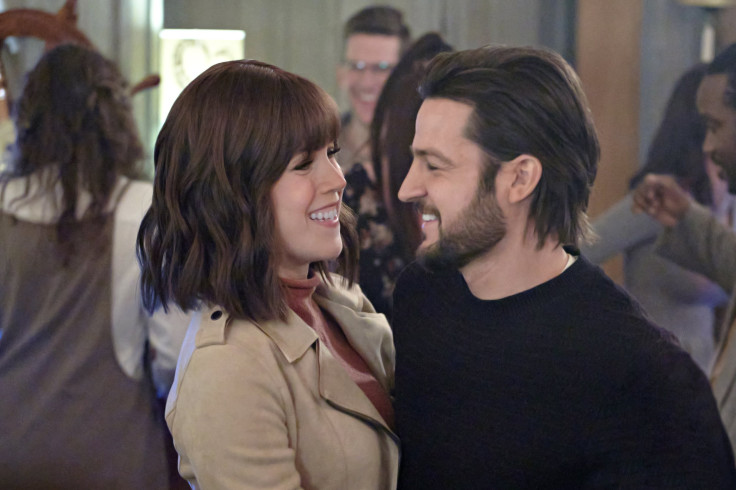 Synopsis: Elizabeth's engagement plans are thrown into disarray when her fiancé's free-spirited brother David returns home. David's unexpected influence prompts Elizabeth to question her life decisions.
Starring: Erin Krakow, Tyler Hynes
© Copyright IBTimes 2023. All rights reserved.