'Halo 5: Guardians' Details Surface Ahead Of E3; Developer Confirms No Split-Screen, Four-Player Co-op And Xbox Live Requirement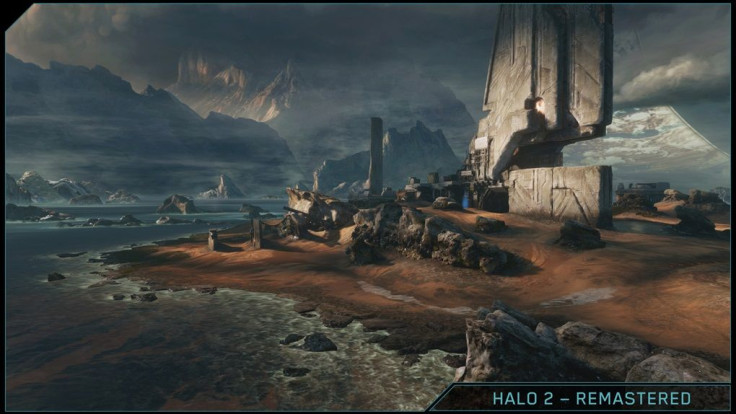 With just a few days before E3 2015 in Los Angeles, where a big reveal is expected for "Halo 5: Guardians," game developer 343 Industries has revealed information on what's coming. This includes confirmation of play details and new screenshots.
"Halo 5: Guardians" will feature a four-player co-op campaign, as reported by IGN. Part of this co-op play is the introduction of the Blue Team, a squad that features members to which the Master Chief can issue orders while engaged in combat.
Included in the Blue Team are the Chief, Fred, Kelly and Linda, whom Jameson Locke and his own Fireteam Osiris will be hunting down in "Halo 5: Guardians." According to the report, the stories of the two teams will be present in the game. And while both teams will be armed and ready to fight, the Fireteam Osiris will have an edge in advanced technology and weaponry compared to the Master Chief and his teammates.
Another confirmed aspect of "Halo 5: Guardians" is the use of Xbox Live Gold. A previous announcement in which the developer said Xbox Live Silver is already enough for participating in the online co-op for the title has been corrected by 343 Industries' Josh Holmes.
Holmes said via Halo Waypoint, the official blog for the Halo franchise, that Xbox Live Gold is required to play the co-op campaign, as it will not be supported with an Xbox Live Silver account. However, he did add a bonus trial period so Xbox One owners can still sample the online co-op campaign.
"That said, it is important to us that fans have the opportunity to play the full co-op campaign experience and we are doing this by providing a 14-day Xbox Live Gold trial with 'Halo 5: Guardians,' " said Holmes at Waypoint.
Subscribing may be important for those who want to play against friends. The latest Halo title also will not have the split-screen feature that fans have enjoyed. According to Gearnuke, this was confirmed by the developer, with the possible intention of preserving the 60FPS experience. In the same report, 343 Industries' Frank O'Connor also revealed that what will be seen at E3 are all in-engine, including character models.
As far as leaks go, GamesRadar managed to obtain six images pertaining to the post-beta version of "Halo 5: Guardians" multiplayer. As always, fans are advised to take these with a grain of salt, but the images appear to show some weapons that have been slightly altered.
These include the Incineration Cannon, which has some changes from the "Halo 4" version. It is now battery-based, not ammo-based. Boltshot is returning, though it now fires two shots at once with a tracker on players. The Suppressor releases slower shots, while Spartan chatter was reduced with less callouts.
Best to wait and see what 343 Industries has in store for Halo fans at E3, which takes place Tuesday-Thursday at the Los Angeles Convention Center. "Halo 5: Guardians" will be released on Oct. 27.
New updates for "Halo 5: Guardians" (Credit: YouTube/HaloFollower)
© Copyright IBTimes 2023. All rights reserved.