'Halo 5: Guardians' Review Roundup: Xbox One's Big Game Mostly Lives Up To The Hype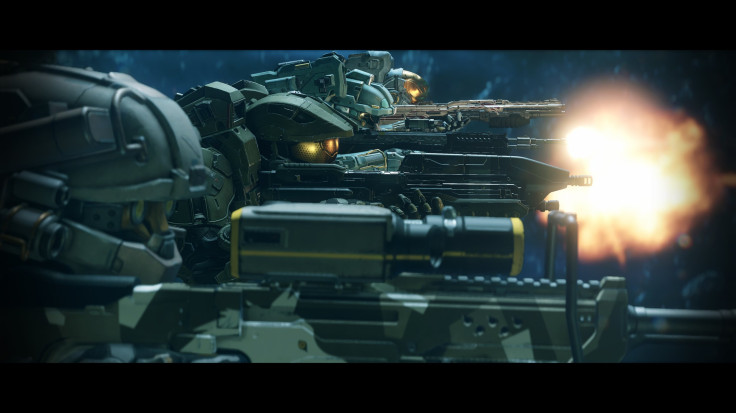 "Halo 5: Guardians" has finally arrived. While the game is expected to be a huge seller for Microsoft, the critics are having their own say on the latest Master Chief chapter. Reviews are mostly good, with most criticisms reserved for what appears to be a disappointing solo campaign.
"Halo 5: Guardians" -- set for release Tuesday -- shows how comfortable 343 Industries is with the series since taking over from Bungie after "Halo 3." With growing pains out of the way, 343 Industries has revamped the "Halo" formula to generally great success, according to critics.
"Playing the campaign in co-op is a little more fun than playing solo, though the pedestrian level design leaves both feeling lackluster. There are lots of big rooms full of enemies, but few memorable challenges or set-pieces," Stephen Totilo writes for Kotaku. Tolito notes the quality of the game, including an impressive 60 frames per second, along with the addition of new moves and features. The "Requisitions" system in the Warzone component of the online multiplayer could prove to be a talking point as gamers could gain a competitive advantage by spending money instead of investing hours in the game-earning currency.
The story involving a potentially rogue Master Chief is generally OK, notes the Verge, but the different tweaks to the gameplay are what makes "Halo 5: Guardians" a worthwhile experience. Fans should expect a more fluid experience that lives up to expectations set by "Titanfall" and "Destiny," according to the Verge's Sam Bryford. While Kotaku said the large maps were uninspiring, the Verge was impressed by the arenas.
A lot is riding on the success of "Halo 5: Guardians," so the pressure's on 343 Industries to deliver. Polygon notes some of the issues surrounding the latest "Halo," including a lackluster "Halo 4" online community, a broken online experience for "The Master Chief Collection" and Xbox One lagging behind the PlayStation 4 in sales. "Halo 5: Guardians" adds some much-needed improvements to the overall mechanics of the series with some caveats that prevent Polygon from giving the game a rave review. The campaign's end may be a controversial cliffhanger that has fans up in arms.
Over on Metacritic, "Halo 5: Guardians" has a score of 86 based on 38 reviews. There is one incredibly important aspect of the game that's made reviewers hesitant to give a definitive review: The online experience is key to the game, but the public has not been able to swarm servers to battle in Arena or Warzone. That's why Gamespot, Kotaku and others are offering only impressions, not reviews.
© Copyright IBTimes 2023. All rights reserved.