Hands-Free Whopper: Burger King Introduces Wacky Ad Campaign For Lazy Fast Food Eating [VIDEO]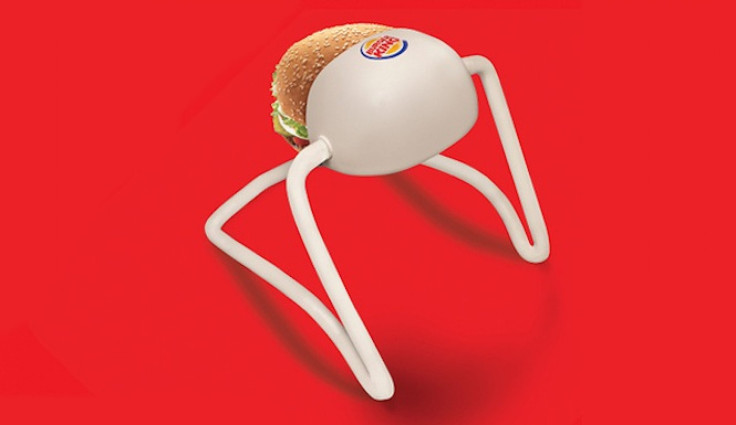 Burger King apparently wants to make eating its food as easy as possible, as the fast-food burger chain has recently launched an advertising campaign entitled "Hands-Free Whopper."
The campaign, which celebrates the company's 50-year presence in Puerto Rico, gave 50 customers a plastic holder they could wear around their necks that places a Whopper directly in front of their mouths.
The home of the Whopper also released a music video designed to go viral, which features different daily activities that consumers can now participate in while simultaneously eating the famed burger.
This isn't the first time the Miami-based burger chain has mounted an outlandish promotion campaign, as in 2008 it entered the fragrance business with BK FLAME – a men's body spray promising "the scent of seduction with the hint of flame-broiled meat."
Hands-Free Whopper - Burger King Commercial
© Copyright IBTimes 2023. All rights reserved.