'Harry Potter And The Cursed Child' First Cast Photos Released; See What Albus Severus Looks Like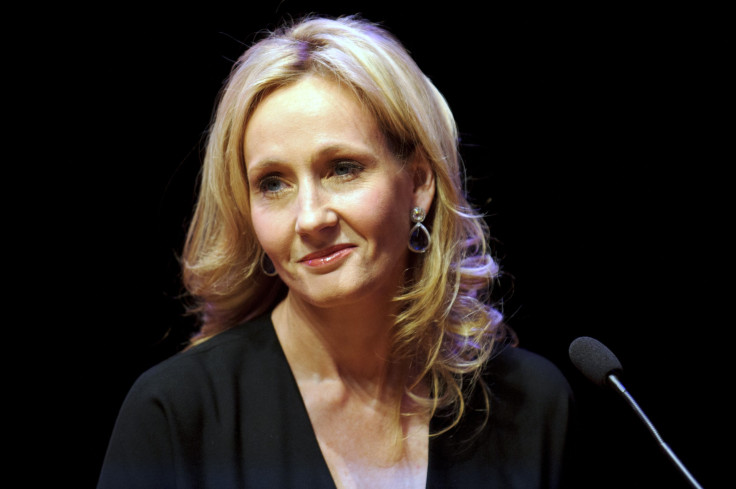 Get ready to head back to Platform 9 3/4 and board the Hogwarts Express. The new play "Harry Potter and the Cursed Child" will debut soon in London, and now fans can see what an older Harry and Ginny Potter will look like — there's even a sneak peek of their son, Albus.
Photos of the Potter family in "Harry Potter and the Cursed Child" were revealed on the Pottermore website Tuesday. See what a grownup Harry (Jamie Parker), Ginny (Poppy Miller) and their son Albus Severus (Sam Clemmett) will look like in the stage production here.
"Harry Potter" author J.K. Rowling wouldn't reveal much about Albus ahead of the play, but she did tell Pottermore they made the right decision casting Clemmett. Albus is shown wearing Hogwarts robes that once belonged to his older brother, which is what he'll wear at the beginning of the show.
"I had the idea he was wearing James's — his older brother's — hand-me-downs. So I wanted him to feel quite uncomfortable and be able to play with his clothes," Clemmett told Pottermore.
While Albus will be completely new, Rowling said the new Harry and Ginny are still going to resemble the characters viewers and readers have come to love in the books and films. She told Pottermore that Parker is "simply Harry" while also adding that Ginny is "kind and cool," just like how she pictured her.
More characters are going to be unveiled on the site later this week. Perhaps fans will get a look at the older versions of Hermione and Ron Weasley.
"Harry Potter and the Cursed Child" is a two-part play that picks up 19 years after the events of "Harry Potter and the Deathly Hallows." Harry now works for the Ministry of Magic, and the story will follow him and Albus. Harry's past will be a big part of the plot, while Albus struggles to live up to the legacy his father built. Rowling collaborated with John Tiffany and Jack Thorne to come up with the story.
The play will begin previews on June 7 at the Palace Theatre in London, while the script for "Harry Potter and the Cursed Child" will be available for purchase on July 31.
© Copyright IBTimes 2023. All rights reserved.