Heavy Metal Data: Iron Maiden Courts The Pirates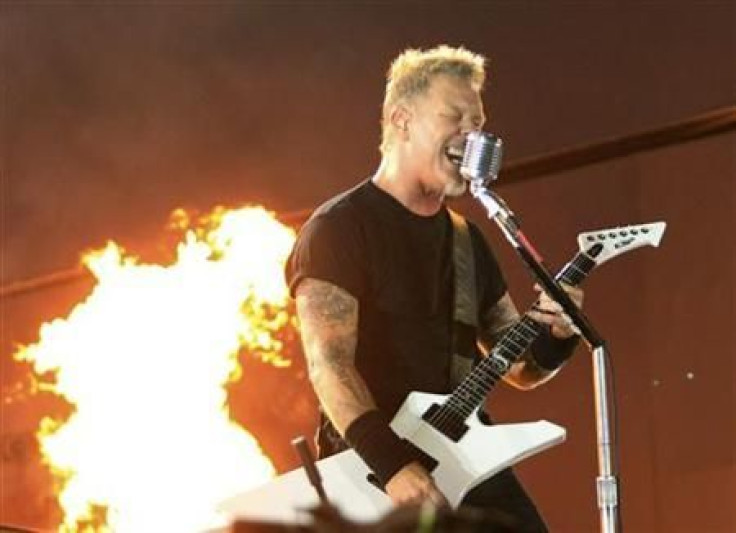 Lots of heavy metal bands exist near the nexus of music and technology.
For some reason, head-banging, brain-pounding music and technology apparently appeal to the same generally male pleasure centers that hacking and coding do.
In the famous case of Metallica, that has meant pursuing fans who pirate their music off the Web with something of a religious zeal. But another big-name metal band, the U.K.'s Iron Maiden, has taken a different tack: Iron Maiden courts the pirates.
According to a fascinating report from Andy Patrizio of CiteWorld.com, the U.K. band that's been performing for more than 30 years used data from two U.K. firms, Growth Intelligence and MusicMetric, to identify where heavy piracy was taking place, realizing that data showed where it had hardcore fans and where touring could be profitable.
"In the case of Iron Maiden, still a top-drawing band in the U.S. and Europe after 30 years, it noted a surge in traffic in South America," Patrizio said. "Also, it saw that Brazil, Venezuela, Mexico, Colombia and Chile were among the top 10 countries with the most Iron Maiden Twitter followers. There was also a huge amount of BitTorrent traffic in South America, particularly in Brazil."
Rather than send in the lawyers, Maiden sent itself in. The band has focused extensively on South American tours in recent years, one of which was filmed for the documentary "Flight 666." After all, fans can't download a concert or a T-shirt. The result was massive sellouts. The São Paolo show alone grossed £1.58 million (US$2.58 million).
And in a positive cycle, Maiden's online fan base grew. According to Musicmetric, in the 12 months ending May 31, 2012, the band attracted more than 3.1 million social media fans. After its Maiden England world tour, which ran from June 2012 to October 2013, Maiden's fan base grew by 5 million online fans, with a significant increase in popularity in South America.
© Copyright IBTimes 2023. All rights reserved.
FOLLOW MORE IBT NEWS ON THE BELOW CHANNELS