Heidi Klum Saves Son From Drowning During Hawaii Vacation; How Supermodel Is Not Your Average Mom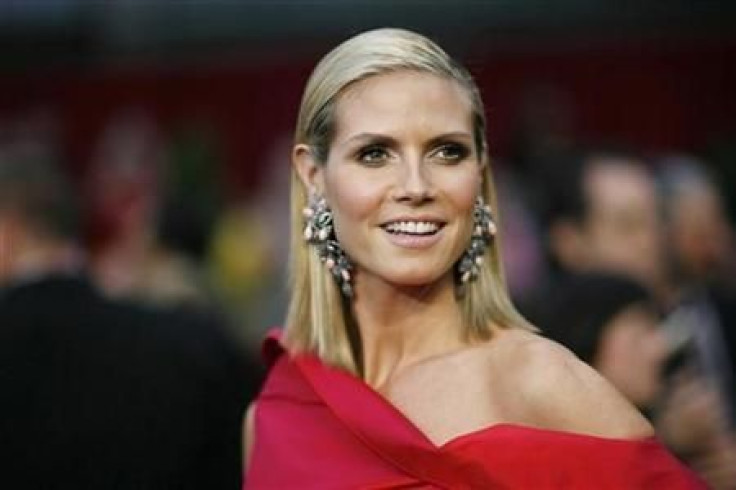 Not only is Heidi Klum a supermodel and a supermom with a super-body, she's apparently also a full-fledged superheroine who saved her son and two nannies from drowning while on vacation.
The "Project Runway" star's vacation on the island of Oahu in Hawaii took a terrifying turn over the weekend when she took her family to the beach while trying to soak in some paradise.
Her son, 7-year-old Henry, and two nannies got stuck in a riptide, but were saved all thanks to Klum and her boyfriend Martin Kristen, People magazine reported.
"We got pulled into the ocean by a big wave. Of course, as a mother, I was very scared for my child and everyone else in the water," Klum, 39, said in a statement through her publicist. "Henry is a strong swimmer and was able to swim back to land. We were able to get everyone out safely."
ET Online posted pictures of Klum's heroic beach rescue.
Earlier in the day, Klum had tweeted a picture of colorful eggs buried along the shoreline before the drowning scare. In the caption of the photo she wrote, "Happy Easter!" Klum and her family -- including children Leni, 8, Johan, 6, and Lou, 3 -- began their getaway in Honolulu on March 24, according to Us Weekly.
The German supermodel turned TV host shares four children with her estranged husband Seal, who has not commented on his child's near-death experience.
The two continue to remain civil in the public eye even though Klum filed for divorce after more than six years of marriage in April 2012.
The spokesmodel for Victoria's Secret was named one of the 50 Most Beautiful People by People Magazine in 2001 and has reportedly insured her legs for $2 million, according to the Internet Movie Data Base.
Most recently, Klum has been named the fourth judge on "America's Got Talent," Us Weekly reported. "I'm really excited to join the panel of AGT to see it all -- from the ridiculous to the fantastic!" the blonde bombshell said in a statement. "I love the surprise element of the show and not knowing what we'll see next and who will wow us."
© Copyright IBTimes 2023. All rights reserved.