Heidi Klum And Seal Dating Again? 'They're Together A Lot Now,' Says Source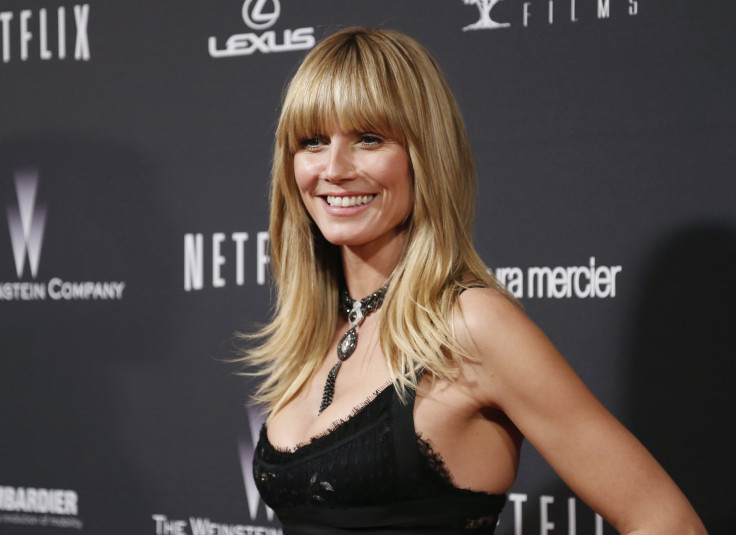 Despite getting divorced in 2012, Heidi Klum and Seal are raising eyebrows after being seen recently looking quite cozy while out together. The former couple has reportedly been spending lots of time around each other lately, though Klum is said to still be dating Vito Schnabel.
Schnabel, 27, son of artist and filmmaker Julian Schnabel, is an independent curator and art dealer based in New York City. He previously dated Demi Moore. His relationship with Klum, 41, has gotten serious quickly, friends told the Daily News' Confidenti@l just three months ago. "They are really into each other — this isn't a fling." But according to observers, Schnabel may be history, as Klum and Seal seem to be on the road towards reconciliation.
An eyewitness saw the two with their four kids at the Santa Monica, California, restaurant Ivy at the Shore on June 11, looking very affectionate. A source tells InTouch, "They were all over each other. They were holding hands and kissing. They looked like newlyweds!"
"They're together a lot now. Seal has even stayed overnight at Heidi's house," another insider added.
Klum and singer Seal filed for divorce in April 2012 after being married nearly seven years. After their bitter split, the beauty began dating her bodyguard Kristen. "I've known him for four years and he's been with our family for the last four years," Klum said in September 2012.
"He's cared for our entire family, mostly for our four children, helped us tremendously," she said of Kristen. "... He's a great man, you know, and we just got to know each other from a completely different side."
Seal, 51, publicly expressed his outrage at the time, telling TMZ, "I didn't expect any better from [the bodyguard] … but I would've thought Heidi would [have] shown a bit more class ... before deciding to fornicate with the help, as it were."
Klum and Kristen split up at the end of January after 18 months together.
© Copyright IBTimes 2023. All rights reserved.