Here Are Two Initial Coin Offerings You Need To Watch This Summer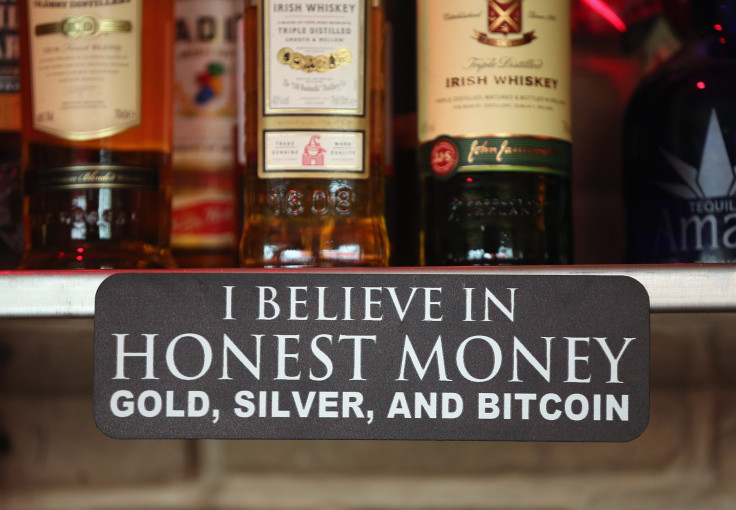 Initial coin offerings, where startups fundraise with cryptocurrency, went from a niche trend to a widespread tech industry movement in just a few short months. It's now common for bitcoin experts, venture capitalists and entrepreneurs to joke about ICO cliches the way hipsters complain about bands going mainstream. Despite all the hype, it's too soon to say which tokens will turn out to be a lucrative investment. However, there are a few ICOs set to launch this summer that will definitely change the game ideologically, regardless of their fiscal impact.
The upcoming ICO by the popular messaging app Kik is one such project, because it will be the first social media company to make a cryptocurrency for public consumption. Another subversive ICO is to be launched by none other than bitcoin's first self-made teenage millionaire, Erik Finman. Finman told International Business Times he recently sold his first startup, Botangle, to focus on founding a new augmented reality company based in Los Angeles. The AR project, temporarily called Finman AR, will launch a summer ICO to transform the cryptocurrency market completely.
Read: Why Startups Are Raising Cryptocurrency
In theory, anyone can become an investor by participating in a public ICO even if the buyer can afford just one Ethereum-based token worth a few hundred dollars. But so far, cryptocurrency insiders dominate ICOs. Startup tokens are usually sold in bitcoin or ether. So buyers need to be familiar with cryptocurrency and have their trigger fingers ready for the second these offerings go public. Some ICOs literally sell out in a matter of seconds.
"Right now, you [have] got to know the right people, be in the boys' club," Finman explained. "It's something we will address in our ICO, not to be like the backroom deal stuff. That's how some [ICOs] get out in 30 seconds. We want an easy process for average people. So people who want to try it for the first time can get involved."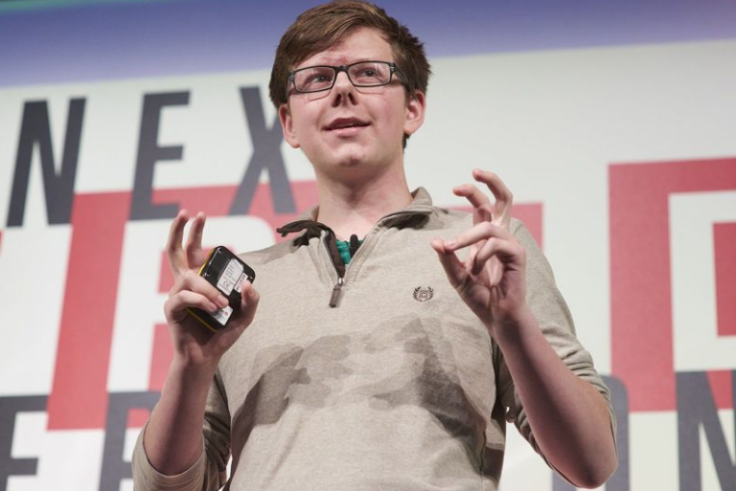 Finman said he is working on partnerships with both mainstream companies and social media influencers, such as YouTube stars, to develop an accessible product funded through an ICO that circumnavigates the industry "bullshit." Blasting through the gatekeepers from the inside could help ICOs reach wider audiences. It's a promising idea, especially coming from someone like Finman, one of the world's youngest blockchain veterans.
He hails from a family of engineers, including his bitcoin enthusiast brother. Their parents met at Stanford University in the heart of the Silicon Valley. The 18-year-old high school dropout turned entrepreneur got involved with the bitcoin when he was just 12 years old. Finman said he turned down job offers from Microsoft and Google, just to name a few. Now, after a few experiments with building his own virtual reality devices, he's got a dozen people on staff at his new company building an AR headset that will cost around $100.
"If I can do it better and cheaper, then why not just do it myself?" He asked. It should be available for purchase before September. If everything goes according to plan, it will be the cheapest AR headset on the market. "I'm looking to make it really mainstream," Finman said. "The tech world is kind of a bubble these days."
Although Finman has yet to name his ICO token or announce the details of how it will work, he said it will probably represent a type of stock and have additional value within AR. "We're looking to integrate it [the ICO] into the AR system. We're looking to integrate it as much as we can at the technology level," he said. "We want to set an example." He'll be posting updates on his Twitter leading up to the launch.
What Finman wants to do for tech products and entertainment, his fellow cryptocurrency evangelists at Bitnation want to do on a more political scale. Bitnation is a blockchain-powered government platform that now includes more than 5,3000 citizens and around 180 embassies around the world. They use the term embassy quite loosely. Texas-born Toni Lane, one of Bitnation's 15 founders, said one such embassy in South Korea also doubles as a blueberry farm.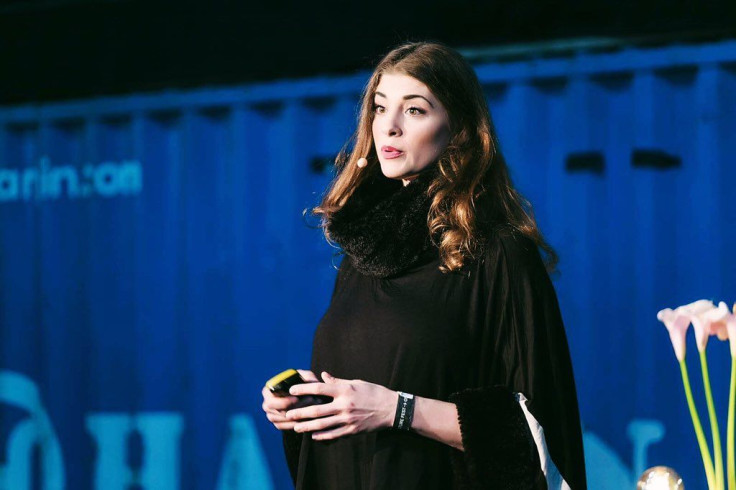 The Guardian reported Bitnation organizers are part of a generation of crypto-anarchists who believe virtual governments could replace nation states by offering decentralized public services and globalized identities. This idea of a virtual nation may seem far-fetched. But it's already attracting attention from old school institutions. The Bitnation community won an award from UNESCO in April for its work providing refugees with international blockchain identities.
"Bitnation allows any person in the world to become a self-sovereign 'World Citizen' on the blockchain cheaply, quickly and securely, with the Bitnation World Citizenship ID," Lane told IBT. Now Bitnation is preparing to launch an ICO in July. The last time it tried a crowdsale, in 2014, the digital sovereign reportedly raised around 1 percent of the $2 million goal. This time around, with a larger membership and more substantial partnerships, Bitnation has a long term vision. "We are releasing 420 million [ICO tokens] in [the] first month, and then 42 million for each month for next two years," Lane said.
Read: Cryptocurrency Goes Mainstream: Omise and Kik Both Plan ICOs
The ICO's Ethereum-based cryptocurrency, called a Pangea Arbitration Token, PAT for short, will function as a proof-of-reputation for digital citizens and can be used for smart contracts. It takes Bitnation one step closer to sovereignty by paving the way for legal transactions and business regulations beyond traditional nation states. "The reputation system, similar to couchsurfing, will provide you with a bigger and more granular picture in the future," Lane explained.
It's hard to say what kind of external monetary value Bitnation's currency will have. But it's sure to change the conversation about tangible blockchain solutions for global problems like a refugee crisis. "Bitnation is an ideology," Lane said. "We believe in giving people the tools to solve their own problems."
© Copyright IBTimes 2023. All rights reserved.
FOLLOW MORE IBT NEWS ON THE BELOW CHANNELS