Here's How Bill Gates Spends His $133 Billion Net Worth
KEY POINTS
Bill Gates is one of only eight people worth over $100 billion today
He stepped down from his position on Microsoft's board of directors in 2020
Gates has donated about $35.8 billion worth of Microsoft stock to charity through the Bill & Melinda Gates Foundation
Microsoft co-founder Bill Gates is the fourth-richest person in the world today. Here's a look at how the 66-year-old billionaire spent his wealth over the years.
Gates, who co-founded Microsoft with Paul Allen in 1975, currently has a net worth of $133.8 billion, according to Forbes' latest estimate. He is one of only eight people worth over $100 billion.
He stepped down from his position on Microsoft's board of directors in 2020. He owned about 1% of the software firm's shares at the time.
As for how he's spent his fortune, Gates has splurged on real estate, planes and luxury cars, among others.
The magnate owns an extravagant 66,000-square-foot estate called "Xanadu 2.0" in Medina, Washington, that's worth around $125 million today, Business Insider reported.
The mansion, which took seven years and $63 million to build, boasts 24 bathrooms, six kitchens and a 2,100-square-foot library that houses a 16th-century Leonardo da Vinci manuscript that Gates bought at auction for $30.8 million.
The estate also houses some of the expensive art Gates has bought over the years, including a $36 million Winslow Homer painting, according to the outlet.
Gates has properties in California as well, including the 228-acre Rancho Paseana that he bought for $18 million and a 5,800-square-foot oceanfront home in Del Mar that he purchased in 2020 for $43 million.
In addition to these, the billionaire reportedly bought a 492-acre Wyoming ranch that was originally listed for $8.9 million in 2009 and an $8.7 million horse farm in Wellington, Florida, according to Forbes.
Gates is also an avid luxury car collector. Among the cars in his garage are a Ferrari 348, a Porsche Taycan and a Porsche 959, according to Hotcars.com.
Aside from cars, Gates reportedly has a collection of private jets. It has been widely reported that he owns a Bombardier BD-700 Global Express, which has a $40 million price tag and can seat up to 19 people. According to reports, Gates also owns a Cessna 208 Caravan seaplane and two Gulfstream G650.
Gates also splurged on lavish vacations with his family to various parts of the globe, including trips to Australia, Croatia, Belize and the Amazon in Brazil, Forbes reported.
But while he's made many lavish purchases to enhance his lifestyle, these only make up a fraction of his massive fortune.
Gates often donates to or uses his money for good causes, such as investing $50 million into Alzheimer's research in 2017.
Over the years, he has donated about $35.8 billion worth of Microsoft stock to charity through the Bill & Melinda Gates Foundation, which he co-founded with his now-ex-wife Melinda French Gates. The former couple pledged about $2 billion to help defeat malaria and donated more than $50 million to fight ebola.
In 2020, Forbes named the two the second-biggest givers in the world for donating $9.9 billion to charity from 2014 to 2018. They are behind Berkshire Hathaway CEO Warren Buffet, who donated $14.7 billion during the same period.
Gates agreed to give away most of his fortune through the Giving Pledge, which he launched in 2010.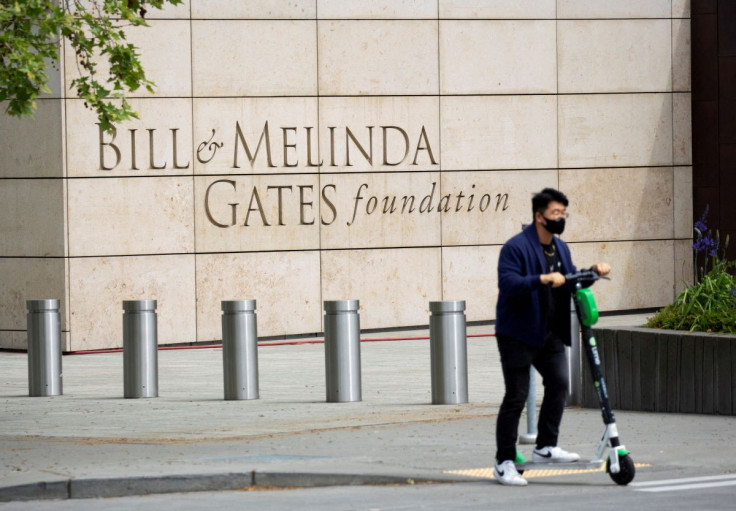 © Copyright IBTimes 2023. All rights reserved.