Here's How Fintech Is Shaking Up The Mortgage Market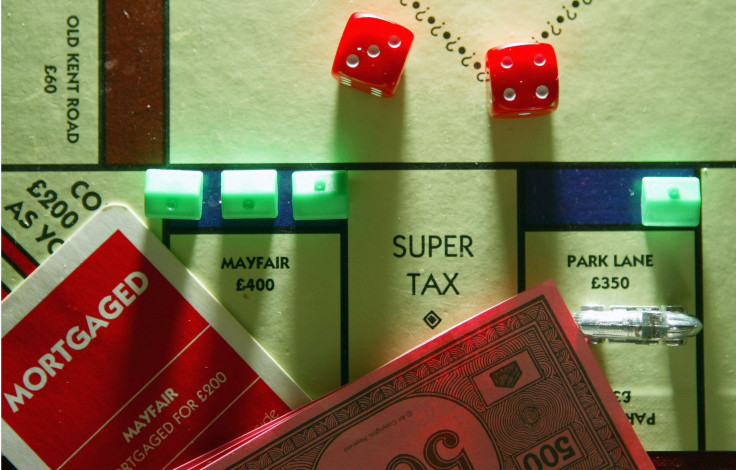 Mortgages are one of the rare financial beasts most people with the means have, yet few actually understand. A study by the Pew Charitable Trust found mortgages are the most common type of debt in America, held by 44 percent of all Americans with any type of debt. NerdWallet estimated the average borrower owes $176,222 in mortgage debt although statistics vary wildly by state and income level.
A new generation of fintech startups is helping millennials navigate the punishing housing market, from SoFi mortgages to the tech-savvy broker firm Morty, which raised $3 million to launch its marketplace for transparent price comparison, TechCrunch reported. Even traditional players like Morgan Stanley are hopping on the high-tech train. The banking institution is now working on new digital mortgage tools for clients seeking home loans, including an online application process and a dynamic rate calculator.
Yes, that's right. The mortgage industry is so old school, online applications are considered an innovation. Now there are three main ways fintech is changing the game: the application process, lenders' relationship with borrowers and the mortgage product itself.
Read: SoFi Wants To Become A One-Stop Shop For Money Management
Mortgages are especially tricky for first-time buyers. CNN reported 3 million potential first-time homeowners were excluded from the market in the past decade. There are many factors at play, including rising student loan debt and the mortgage industry's reliance on outdated paperwork. Network Capital CEO Tri Nguyen told Forbes most clients still see taking a mortgage as a "painful, confusing and expensive" process. Fintech is streamlining it.
The San Francisco mortgage startup LendingHome raised more than $100 million in startup costs for its 2013 launch and has since connected investors and borrowers to generate $1 billion in loans across the country. "Fintech allows us to cut out the inefficiency," LendingHome co-founder and CEO Matt Humphrey told International Business Times. "You've really got a lack of trust in the market place."
Many homeowners think lenders are trying to screw them over. And it's hard to prove them wrong. There's scant transparency in the 60-day process regarding the rates and mortgage products for which an applicant qualifies. The traditional system is incredibly rigid, allowing little room for personalization or consideration of unique circumstances.
"If they switch jobs, that might disqualify them. If they are an independent contractor, that might disqualify them," Humphrey explained. "They can't go into any bank and get service. They're out in the cold." Fortune reported roughly a third of American workers freelance to some extent. Add in workers who haven't yet reached the two-year anniversary at their current job, and it quickly becomes clear how hard it is to qualify for a good loan in the current economy.
Enter players like SoFi and LendingHome, which can take the application process from a few months to just a few weeks. All the money saved on paperwork and in-person administration can be passed on to the borrower.
LendingHome in particular, creates a transparent relationship between the borrower and the investor who owns the mortgage. Both sides know what the other side gets and why. The San Francisco startup facilitates this process until the loan is paid off completely. "This is very different from what happens in the traditional environment where your service provider can change many times," Humphrey said.
Having all the services, end-to-end, clearly transacted on just one digital platform makes mortgages far more convenient. Many fintech companies also assess credit risk differently, making mortgages more accessible. The Mortgage Bankers Association estimates the American mortgage market will pull in more than $1 trillion in new real estate purchases this year alone.
It's clear fintech can make mortgage products that are less terrible than traditional homeowners' debt. In the near future, tech startups could also redefine mortgage products themselves.
The fintech ecosystem is intrinsically diverse, combining ideas from economies across the globe. Several other countries, including fintech hubs like Switzerland and Israel, have more customizable options. Now a tiny Israeli fintech startup called Wisor is looking to bring those personalized mortgage products to American lenders.
"Technology companies have the ability to loop in different data sets, take that data and create insights. Then use those insights to create better solutions," Wisor CEO Elad Gazit told IBT. Wisor is a mortgage optimization platform, which recently won first prize at the Geektime startup competition in Israel. "A mortgage in Israel is not taken as one product, but structured more like a portfolio," he said.
In Israel, it's common for lenders to combine adjustable rate mortgage products with fixed rate products. In the United States, it's usually either/or, not both. There's no legal reason why American lenders don't offer more personalized options. Most traditional institutions just hadn't thought of it. "The mortgage should change according to your life, and not vice versa," Gazit said. So Wisor helps lenders create personalized mortgage portfolios for their clients.
Imagine if a person's entire financial portfolio and even personal details, like having a child and wanting to move to a district with good public schools, could all be factored into the mortgage process. Wisor continues to monitor the loan throughout its lifecycle, so lenders can approach borrowers with better options as they become available. "We can break the assumption, the mindset, that it's either me or the bank," Gazit explained. "That if I get a call from the bank it's always a bad thing. ... Mortgages are not a zero-sum game."
Tiny as it may be, this Israeli startup has already proved fintech can turn mortgages into a cooperative relationship. Gazit claimed Wisor's artificial intelligence-powered optimization algorithms increased lenders' profit by 15-45 percent, depending on the size of the mortgage, while simultaneously saving borrowers an average of 8 percent. So far, the startup has processed almost $200 million in loans across Israel, the United Kingdom and the United States, working with partners such as Barclays Bank. And customizable mortgages are only the beginning.
Blockchain innovators are also working on distributed ledger solutions to make mortgages even more transparent, streamlined and secure. For example, Factom Harmony is working on a blockchain tool to help banks like Wells Fargo and Bank of America digitize their mortgage process. This blockchain vault will help protect lenders against foreclosure and make audits much easier to understand. No matter how you look at it, fintech is shaking up the mortgage world. And everyone from homeowners to banks stand to benefit from this high-tech overhaul.
Read: Barclays' Techstars Is Quietly Building A Fintech Empire
© Copyright IBTimes 2023. All rights reserved.
FOLLOW MORE IBT NEWS ON THE BELOW CHANNELS