How Much Will Housing Prices Rise In 2017? Experts Say Value Growth Will Fall As Mortgage Rates Increase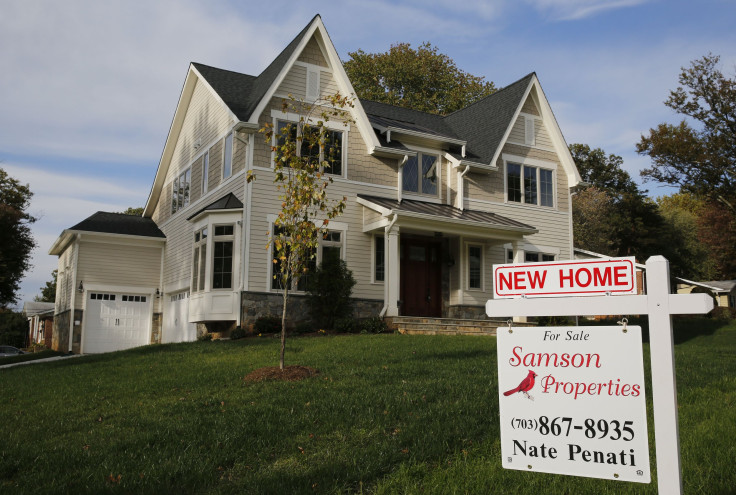 In the past year, buying a home has become significantly more expensive, and that trend is likely to continue well into 2017. Even house flippers have taken note, with the number of investors renovating and selling homes in the first nine months of 2016 reaching a peak not seen since before the housing market crash.
Still, experts aren't forecasting a similar housing price spike next year, much less a drop in demand.
In its 2017 housing forecast, Realtor.com projected a slowdown in the growth of home prices, to 3.9 percent in the next year from 4.9 percent in 2016. Zillow's Home Price Expectations Survey offered even lower estimates, with price growth of 3.6 percent next year, compared to 4.8 percent this year.
The decline in price growth, if it materializes in 2017, will be a welcome relief for home buyers, as average home values toppled from a prerecession peak in September, according to the S&P CoreLogic Case-Shiller U.S. National Home Price NSA Index, a composite of single-family home prices. The index hit a score of 184.21 in February 2006 before dropping to 134.01 in February 2012, only to climb back to 185.06 as of October of this year.
People who want to buy a house may face another financial setback, however, in the form of higher mortgage rates. But a long-term look at the increase reveals it may not be as serious as it might've appeared in the short term.
The steep rise in the 30-year fixed-rate mortgage since late October — a result of the Federal Reserve's decision to hike its interest rate target and an increase in U.S. government bond yields, both of which are closely followed by mortgage rates — was a sharp one, moving to 4.3 percent as of Thursday from 3.47 percent Oct. 27.
But even if the Fed's rate rises three more times next year, as the central bank expects, the 30-year mortgage rate has a long way to go to reach prerecession levels of up to 6.73 percent in July 2007, and 6.8 percent in July 2008. So in the grand scheme of things, the rise in mortgages may be a bit overhyped.
And demand stands to weather the rise in rates and more than 10-year home price highs, Nela Richardson, the chief economist at real estate brokerage firm Redfin, recently told U.S. News & World Report.
"When we look at demand, it makes us feel confident that demand will continue to be strong," she said, "even as rates go up."
© Copyright IBTimes 2023. All rights reserved.
FOLLOW MORE IBT NEWS ON THE BELOW CHANNELS