SoFi Wants To Become A One-Stop Shop For Money Management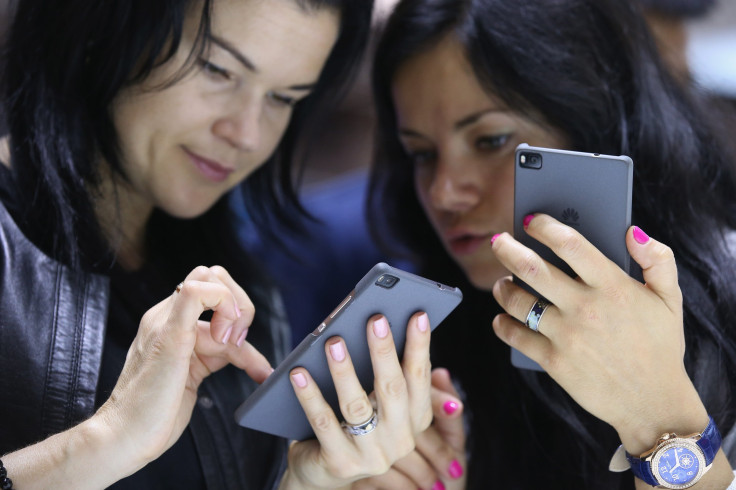 Social Finance, more commonly known as SoFi, wants to change completely the way millennials think about financial services. This San Francisco startup began in 2011 by helping people refinance student loans. Thanks to flexible payment options and a deliberately simplified process, SoFi quickly became one of the largest online lenders in the U.S., even expanding to personal loans up to $100,000 and launching a mobile mortgage application in 2015.
Now SoFi is expanding and diversifying, offering mobile wealth management services and applying for a bank charter as they develop new banking products.
Read: What Happened To LendingClub? Bank Industry's Big Disrupter Stumbles
SoFi CEO and co-founder Mike Cagney Tuesday told "Mad Money" host Jim Cramer that SoFi thinks of people as "members" — not customers — because the future belongs to personalized, service-oriented fintech models.
"For example, [if] one of our members loses their job, we'll put them in unemployment forbearance. We'll actually help them get re-employed," Cagney said. "We've done that over 200 times for our members. And it's very different than how a traditional financial services firm would approach banking."
Forbes reported in 2016 that SoFi set itself apart from traditional lenders like Wells Fargo because the tech-savvy startup seemed genuinely interested in offering services to improve people's lives. According to Fortune magazine, SoFi has a matchmaking service for borrowers in New York, Los Angeles and San Francisco, plus networking events for members in 60 cities.
The company doesn't have a spotless track record. Last summer SoFi paid a $2.4 million settlement in a lawsuit involving 10,700 users. The startup allegedly violated California state law by running "hard pull" credit inquires, which can lower the prospective borrower's credit score, instead of "soft pull" inquiries that don't leave any mark. But SoFi showed it is still invested in that trustworthy reputation, beyond their products, by kicking off a marketing campaign in May to help millennials get raises at work.
"When I started my career, you didn't have to ask. You knew when you were going to get a raise. You knew the promotion process. It was very clear," SoFi chief operating officer Joanne Bradford told Vogue. "But now the economy has changed so much, most people don't know any of those things. They don't know their worth in the marketplace. ... You must create opportunity for yourself."
Meanwhile, SoFi raised $500 million from Silver Lake Partners and acquired Zenbanx, a firm that offers multicurrency mobile banking. If SoFi gets the industrial banking charter it is applying for, Cagney told TechCrunch SoFi could give discounted rates to people who set up automatic payments and launch a rewards program to help people repay loans with a SoFi-issued credit card. John Gardner, general manager of SoFi Wealth, told Fast Company the company aims to transition from a "transaction-based business" focused on lending to a "true relationship-based business with all kinds of financial services.
The suite of SoFi Wealth services offers American members free advice via mobile chat and optimized portfolios that take the user's long-term goals and personal risk profile into account. Fast Company reported new members, without SoFi loans, can access the same wealth management services if they invest at least $500, or start triple-digit monthly deposits, plus pay a 0.25 percent management fee on any assets over $10,000.
Read: Home Ownership: Millennials Could Jump Into The Housing Market In 2016
So far, it looks like SoFi is living up to its reputation for helping millennials access financial services for the first time through its mobile app. "Sixty-five percent of the business we do is first-time homebuyers; it's a big deal we're opening up to the jumbo first-time market," Michael Tannenbaum, SoFi's vice president of mortgages, told NerdWallet. In 2016, Dan Macklin, SoFi's vice president of community and member success, told Forbes personal loans and mortgages accounted for 50 percent of the company's loan volume. The online lender clearly sees a future that includes student loans, but is not limited to them.
A SoFi life insurance pilot program is already underway, and Reuters reported the company expects to launch broader financial planning services later this summer, including a joint program for couples learning how to manage their money together.
© Copyright IBTimes 2023. All rights reserved.
FOLLOW MORE IBT NEWS ON THE BELOW CHANNELS