Here's Why Israeli Fintech Startups Are Conquering The Market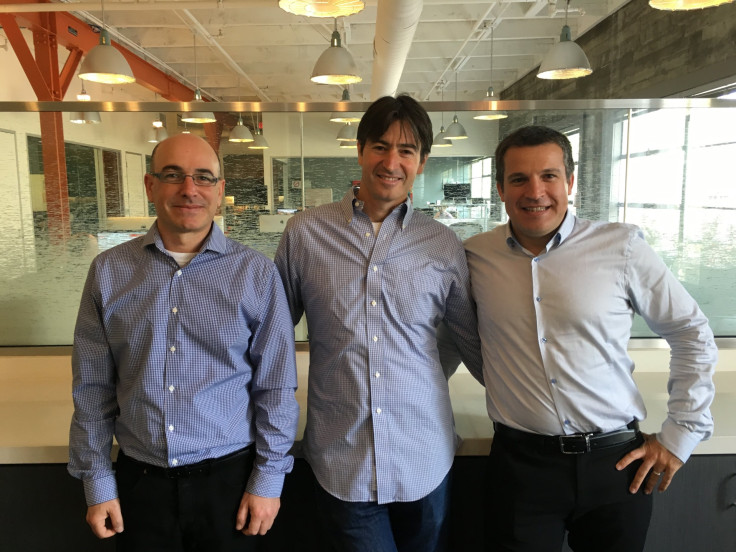 It's been a great week for Israeli fintech. Insurtech company Next Insurance just raised $29 million in a Series A funding round with Munich Re/HSB Ventures. Meanwhile, YL venture capital, the group behind several security startups and the retail innovators Upstream Commerce, raised $75 million to fund Israeli software startups looking to enter the lucrative U.S. market. It's become increasingly common for Israeli startups to skip a local launch altogether and go directly to American and European consumers.
"We plan to be worldwide, but we focus all our energy right now on the U.S.," Next Insurance CEO Guy Goldstein told International Business Times. "The market for small business insurance in the U.S. is $100 billion. We want to be the leading company in this segment."
Read: Open-Sourcing Code, Collaboration — Fintech — Changing Financial Services Industry
Insurtech is actually Goldstein's second field of expertise. He, along with Next Insurance cofounders Nissim Tapiro and Alon Huri, were also executives at the mobile payment startup Check, which sold to Intuit for more than $350 million. Now their new insurtech venture offers customized loans for small businesses without the hassle of an insurance agent. The entire process is managed easily online, often using their AI-powered Facebook chat bot. While Fintech funding in New York wanes, Israeli counterparts are booming and attracting attention from Lithuania to China.
"There are almost 600 fintech companies in Israel," Dorel Blitz, Head of Fintech at KPMG Israel, told IBT. " We've seen a 150 percent jump in investment in Israeli fintech companies...we're seeing a growing number of international companies coming to invest in the Israeli fintech market."
Beyond investing, a growing number of international power players are developing long-term partnerships with Israeli fintech startups. Insurtech startup, Lemonade, recently embarked on a collaboration with Allianz, one of the world's largest insurance companies. The Israeli company Bob just launched a program to help provide workplace pensions through the United Kingdom's largest insurer, Aviva. Blitz's international partners are often shocked by the diversity and flexibility of Israeli fintech products. "I just got off the phone with Wells Fargo and they were amazed," he said.
There are several factors driving Israel's fintech boom, namely the military, the unique legal infrastructure of Israel's banking system and last but not least, Israeli culture as a whole, which adores risk-taking and rule-breaking. "People in the Israeli army are trained to use sophisticated IT programs," Blitz explained. "It's a lot about the Israeli culture, the risk-taking, the great ecosystem, the local financial institutions that are open to innovation...we have really good regulators."
Bank of Israel Governor Karnit Flug, the first woman to be the head of the Jewish nation's central bank, is notoriously creative when it comes to financial regulation and policy. She is seen as a juggernaut, pushing the government to be open to innovation, while American regulators are still slow to react to technological change.
The fintech industry at large revolves around financial regulation in the target market. So the Israeli mentality, known for a no-nonsense approach and a penchant for redefining boundaries, makes Middle Eastern startups especially attractive to international fintech investors who want to break the mold. "Israeli entrepreneurs are fearless, that is a big factor when it comes to regulation," Yuval Ariav, Tel Aviv investment partner at Lion Bird Venture Capital, told IBT.
Before he was an investor, Ariav was the founder of the startup Fundbox, which raised $100 million and offers a cash flow optimization platform to small businesses. He was also a soldier in Israel's elite 8200 unit of Stuxnet fame.
Thanks to mandatory military conscription, Israel's startup scene is flooded with an ongoing stream of young specialists looking for challenging, exciting jobs to ease their transition from cyber warfare into civilian life. "Generally speaking, if you are looking at anything involved with risk management, anti-fraud," Ariav explained. "From a technical and research standpoint, Israelis have an advantage based on the experience our ecosystem has from the army."
Ariav thinks global investors can expect to see several new Israeli insurtech products in 2017. "Products that didn't exist before," he said. "Kind of like what happened to credit tech around five years ago. It's happening to insurance right now."
Ariav described Israeli stealth mode startups using blockchain technology and AI to invent new products aimed directly at consumers and small businesses. Traditional middlemen beware. Coming from an environment where regulation is more dynamic and nimble, Israelis often approach fintech with a completely different perspective. "After we started Funbox, there were about 10 to 20 other companies that started in the same space," he recalled. "A lot of them gave up because the hurdle of regulation is too high. Israeli companies are less regulation-sensitive."
Read more: Whatsapp, Other Mobile Messaging Apps Need To Comply With Regulations Within Capital Markets
FOR FREE to continue reading
✔️ Unlock the full content of International Business Times UK for free
offer available for a limited time only
✔️ Easily manage your Newsletters subscriptions and save your favourite articles
✔️ No payment method required
Already have an account?
Log in
© Copyright IBTimes 2023. All rights reserved.