Here's Where You Can Pay College Tuition With Bitcoin
Bitcoin is the new black. Even playboy socialite Dan Bilzerian is boasting on Instagram about his new bitcoin stash. Other than sex, drugs and cryptocurrency trading, bitcoin is also routinely used for online shopping and paying tuition at tech-savvy private schools. Motherboard reported 10 wealthy families in New York are now using bitcoin to pay their $30,000 tuition fees at posh Manhattan preschools. But Bitcoin tuition payments aren't just for the ultra-rich.
Around half a dozen universities around the world now accept bitcoin for tuition payments and textbooks, including King's College in New York. This is especially helpful for international students.
Read : Cryptocurrency Shopping Guide: How To Shop With Bitcoin
"The driving force behind our decision [to accept bitcoin] was the necessity, the problems experienced by students from far away countries," Georg Garlichs, CFO at the European School of Management and Technology in Berlin, told International Business Times. "It's simply hard to send money from there over here for various reasons, be it high fees, technical problems or simply capital control, when they [governments] don't want them [students] to send capital out of the country."
Although only one ESMT student has paid his university tuition with bitcoin so far, Garlichs expects the number to increase because in many programs the overwhelming majority of students come from abroad. In 2016, the university hosted the Blockchain Innovation Awards and sifted through 400 applications.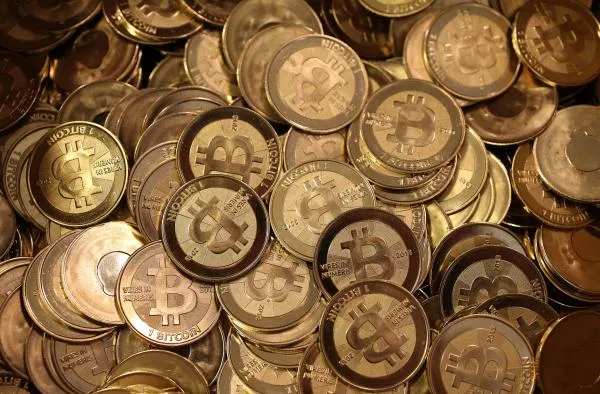 Garlichs said he has also noticed a growing curiosity about bitcoin from both students and educators. The school's two-day blockchain and bitcoin course for professionals is so popular that ESMT will soon offer it twice a year instead of just annually. "We were surprised by the degree of interest, it's completely full," Garlichs said. Around 60 students have already completed this course.
Many universities that accept bitcoin only do so for students enrolled in programs related to technology, business or economics. For example, the British University of Cumbria lets students pay for two certificate programs and specific PhD fees with bitcoin.
Read : Blockchain Jobs More Popular Than Ever On LinkedIn
According to Jem Bendell, founder of Cumbria's Institute for Leadership and Sustainability, two students have paid their tuition with bitcoin since the option became available in 2014. " It is a fast moving field. So they [cryptocurrencies] could become more widely used for payments, but we aren't seeing that yet," Bendell told IBT in an email.
Meanwhile, the University of Nicosia in Cyprus has by far become the world leader in cryptocurrency options for students. All of the Mediterranean university's programs accept bitcoin. According to Irene Patrikios, who helps coordinate the UNIC Blockchain Initiative, half of the students enrolled in the digital currency master's program now pay their tuition in bitcoin, plus up to two percent of the general student body, which is around 11,500 people. That means roughly 282 student paid their tuition with bitcoin this year alone.
Patrikios said she's seen a steady increase in the amount of students using bitcoin each semester since 2014. "Transactions are much faster and cheaper as well," she said. "It's one of our preferred choices." Next the university plans to install a bitcoin ATM on campus and launch several new blockchain programs, including a certificate program and eventually blockchain academic credentials.
Even universities that don't yet accept cryptocurrency are introducing courses about blockchain and bitcoin, from the University of Edinburgh to University of California, Berkeley. Umberto Tarantino, co-founder of Blockchain Education Network Italia, told IBT their organization has 300 members that represent students and faculty at 30 Italian universities. BEN Italia have held conferences and workshops from the University of Trento in the north to the University of Rome, Tor Vergata, and the University of Salerno in Southern Italy.
"BEN Italia has received ever more requests for membership from students, researchers and also professors," Tarantino said. Not to mention around 150 bitcoin clubs at universities across the U.S., connected to the American BEN counterpart.
Critics might observe volatility in the nascent cryptocurrency market and question what kind of jobs a graduate could hope to get after studying blockchain technology. And the answer is: A really cool job in any field from tech to luxury fashion, humanitarian advocacy and politics.
Companies like IBM and Visa are clamoring for employees with blockchain skills, while the Chinese and Russian governments hire cryptocurrency experts to help create their own tech-savvy national currencies and economic policies. Even the United Nations hired a blockchain consultant for UN Women. Patrikios is confident more students around the world will start to not only study cryptocurrency, but pay their tuition with it as well.
"This is definitely going to increase, [because of] the easiness of payment, and how much more efficient it is as a payment method," she said. "That is something we truly believe. It is the future."
© Copyright IBTimes 2023. All rights reserved.