Hermes Raises Full-year Sales Goal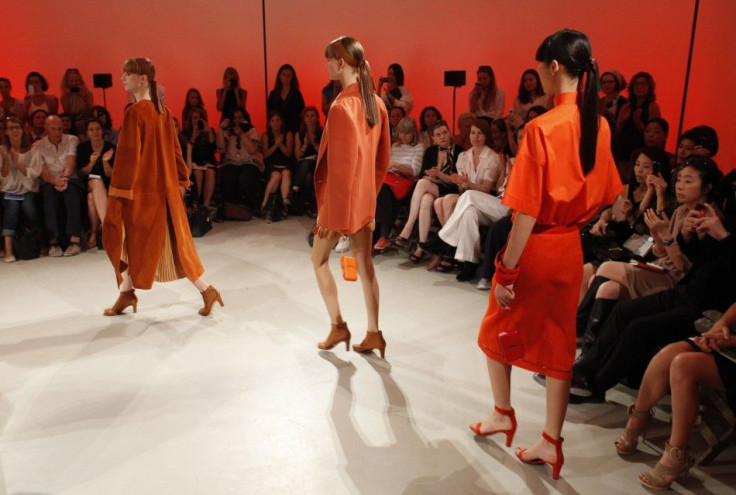 French luxury group Hermes raised its full-year sales forecast on Friday after third-quarter growth beat its initial target, pulled by buoyant demand for the 174-year-old brand in Europe, the Americas and Asia.
The maker of 10,000-euro leather bags and 1-million-euro ($1.4 million) crocodile leather jackets said it expected full-year sales growth at constant exchange rates to reach 15-16 percent this year, against a previous forecast of 12-14 percent.
The upgrade was expected by many analysts, and some said the new forecast was still conservative.
Even now the number does not look particularly ambitious, UBS analyst Eva Quiroga said.
Hermes sales rose 18.2 percent at constant exchange rates to 683.2 million euros in the three months to Sept. 30, while analysts expected growth of 17 percent.
The upbeat outlook from Hermes comes after luxury peers such as Burberry , LVMH and PPR posted forecast-beating quarterly figures and said they saw no slowdown in spite of global economic concerns.
Hermes said on Friday that demand had not weakened in October due to the economic outlook and said the slowdown witnessed in some regions and divisions in the third quarter was due to production issues.
It is entirely explained by problems we have been having with stocks, Hermes Finance Director Mireille Maury told Reuters in an interview.
In some regions, such as France, we did not expect such strong demand.
Hermes' sales growth slowed in France in the third quarter to 5.4 percent from 20.8 percent in the first half. It also lost steam in the Americas where sales rose 21.8 percent in the third quarter as opposed to 34 percent in the first half at constant currencies.
Maury said Greater China (including Hong Kong, Macau and Taiwan) had become its biggest market, representing 19 percent of revenue. Japan, which used to be its biggest market, now made up 17 percent of revenue, just like France.
Maury said trends in Japan had markedly improved since the earthquake, and sales in the third quarter there rose 3.2 percent.
Growth in Hermes' leather goods, its biggest division, also slowed in the third quarter to 10.3 percent at constant exchange rates from 14.5 percent in the first half, and Maury said leather goods sales were expected to rise 10-12 percent at constant foreign exchange rates overall this year.
She added that Hermes was continuing to invest in production capacity, which has increased by about 10 percent annually, and that it planned to open two leather goods plants in France in the near future and expand silk production facilities near Lyon.
She said investment in new shops stood at around 200 million euros this year. By the end of the year, some 20 shops would have been opened, including in Rome, Geneva and Mumbai.
Hermes had warned that growth in the second half of the year would not be as strong as during the first half and on Friday it said meeting its 2011 target would depend on its divisions' ability to meet pent-up demand ahead of the holiday season.
Over the full year, the French company said it expected its current operating margin to be slightly higher than the record level achieved in 2010.
LVMH said last month it was confident for the rest of the year when posting forecast-beating third-quarter sales, while PPR said last week it saw no sign of a slowdown as its quarterly sales also beat expectations.
Hermes added that it bought back 912,662 of its own shares for 211.7 million euros in the third quarter as it looks to bolster its defence against LVMH, which has built a stake of some 21.4 percent in the majority family-owned group.
Hermes said it expected to have created a family holding by the end of the year which would control just under 51 percent of equity and lock in descendants of Emile Hermes for 20 years, thereby preventing them from selling stock to LVMH.
By 0938 GMT, Hermes shares were up 1.3 percent at 248 euros, having risen 56 percent since Jan. 1, mainly on speculation LVMH would make a bid.
© Copyright Thomson Reuters 2023. All rights reserved.