Higher Open Likely For US Markets: Oil Price Falls
Higher open likely for the U.S markets Thursday as U.S. stock index futures bounced back Thursday morning, after Wednesday's fall.
Markets fell from the comments of Federal Reserve chief Jerome Powell Wednesday that further rate cuts are not on agenda despite the newly announced 25-basis-point rate cut.
At 7 a.m. ET, Dow Jones futures indicated a higher open of more than 70 points while futures on the S&P and Nasdaq looked up.
The much-awaited U.S. central bank cut interest rates came on Wednesday, citing "global developments" and "muted inflation" as reasons.
Calling rate cut as a "midcycle adjustment," Chairman Jerome Powell in the news conference said no more rate cuts are on the anvil.
On the data front, the weekly jobless claims, ISM manufacturing index for July, manufacturing Purchasing Managers' Index (PMI) for July, construction spending figures for June, and the latest reading of light vehicle sales are expected.
General Motors, DuPont, and Verizon will be reporting their latest quarterly results on Thursday morning. The earnings reports of Petrobras, Western Union, and Pinterest will come after the market close.
Oil price slumps
The oil price fell on Thursday below $65 a barrel. The decline is the first in six days. Dashed hopes on further interest rate cuts in the U.S and the downward pressure on oil prices from an apparent lack of progress in the trade talks between the United States and China also pulled down oil prices.
Negotiators ended talks on Wednesday and decided to meet in September.
In oil benchmarks, Brent crude fell 85 cents to $64.20 a barrel by 0856 GMT. The West Texas Intermediate (WTI) crude shed 89 cents at $57.69.
"A relatively upbeat mood in risky assets took a spectacular U-turn after last night's Fed decision," said Tamas Varga of oil broker PVM.
The dollar moved to a two-year peak against the euro on Thursday after the Fed's hawkish comments.
Asian markets down, Europe high
Asia Pacific markets were down Thursday after a private survey showed Chinese factory activity shrunk in July while South Korea faced a hard fall in exports. Semiconductor exports fell 28 percent.
In mainland Chinese stocks, the Shanghai composite was down 0.81 percent while Hong Kong's Hang Seng index lost 0.76 percent.
The Kospi in South Korea was down 0.36 percent. Japan's Nikkei 225 closed marginally higher while the Topix index gained 0.14 percent. Australia's ASX 200 was down 0.35 percent.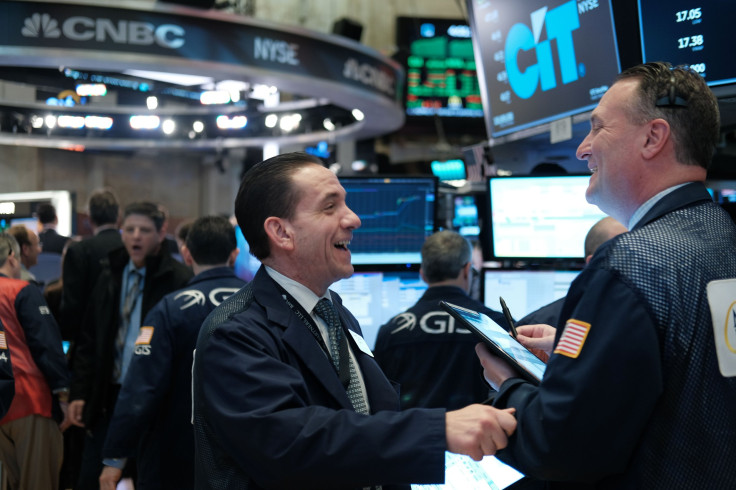 Indian shares fell on Thursday, tracking losses in broader Asia over U.S. Federal Reserve Chair Jerome Powell's words that the latest 25 basis-point rate cut will not insure a series of future cuts.
India's broader NSE Nifty fell 0.7 percent while the benchmark BSE Sensex was down 0.67 percent.
"Markets were expecting something better from the Fed and that did not happen," commented Neeraj Dewan, a director at Quantum Securities.
European stocks traded high Thursday morning after a strong earnings trend mitigated the early losses induced by the hawkish tone from the U.S. Federal Reserve.
The pan-European Stoxx 600 traded 0.3 percent higher, with financial services stocks making visible gains.
Gold price falls
Gold price fell Thursday to a two-week low after the U.S. Federal Reserve cut rates by 25 basis points. The accompanying comments doused lingering market expectations of a lengthy easing cycle and pushed up the dollar to a two-year high.
Spot gold fell 0.4 percent at $1,407.40 per ounce as of 0735 GMT, while the U.S. gold futures slipped 1.4 percent to $1,418.10 an ounce.
The dollar's jump to 0.3 percent high on Thursday made gold expensive for holders of other currencies.
© Copyright IBTimes 2023. All rights reserved.