Hilaria Baldwin Always Wanted To Be Considered Spanish, Ex-Dance Partner Says
KEY POINTS
Hilaria Baldwin's former dance partner, who knew her as Hillary, questioned the change in the name she goes by
A report says Baldwin is "upset" that people would accuse her of lying about her heritage
Baldwin said she found this whole controversy to be "very surreal"
Hilaria Baldwin's former dance partner has claimed that the yoga instructor has always wanted to be considered Spanish and found it "hilarious" that his former dance partner changed her name from Hillary.
Baldwin faced backlash recently after being accused of faking her Spanish accent and heritage. While she has since admitted that her given name is Hilary Hayward-Thomas and that she was born in Boston, despite having claimed to be from Spain, Baldwin's former competitive dance partner, Alexander Rechits, claimed she has always wanted to portray herself as something she wasn't.
"The whole 'Hilaria' thing is hilarious to me," Rechits, who competitively danced with Baldwin from 2006 to 2009 and knew her by her given name Hillary, told The New York Times.
"I understand why she did it," he continued. "It was always her desire to be considered Spanish. She had roots in Spain, her brother lived there, she visited there a lot. But Hillary is a very good strong name, so why would you change that when you were born here and you weren't born in Spain?"
Rechits, who migrated to New York from Belarus, admitted that he also has a lot of nicknames. However, unlike Baldwin, he has never changed his name.
"I'm still Alexander everywhere I go," he said.
Meanwhile, an unnamed source told Us Weekly that Baldwin is "upset" and frustrated that people are accusing her of lying about her heritage.
"She's completely upset that people are saying that she lied," the insider said. "This has been such a nightmare for her. She never in a million years would think of this as being harmful to anyone. The part that's extremely frustrating to her is the contention that she lied when that is just not the case."
Speaking out in a New York Times interview on Wednesday, Baldwin recalled seeing the comments on Instagram accusing her of impersonating a Spanish person despite being an American who was born and raised in Boston and was known as Hillary at least until 2009. She said she found it strange that people reacted that way and insisted that she did nothing wrong.
"It's very surreal. There is not something I'm doing wrong, and I think there is a difference between hiding and creating a boundary," she explained.
This was not the first time Baldwin had defended herself from critics. In December, she clapped back saying she was not going to apologize for her unique experience.
"Leave me alone. I'm not doing anything wrong by being me and maybe that doesn't look like somebody who you've met before, but I mean, isn't that the beauty of diversity?" she said in a video on Instagram.
She continued, "There's nothing wrong with me and I'm not going to apologize for the amount of time that I spent in two countries and I'm not going to apologize for the fact that I speak two languages and I'm not going to apologize for the fact that I have two versions of my name."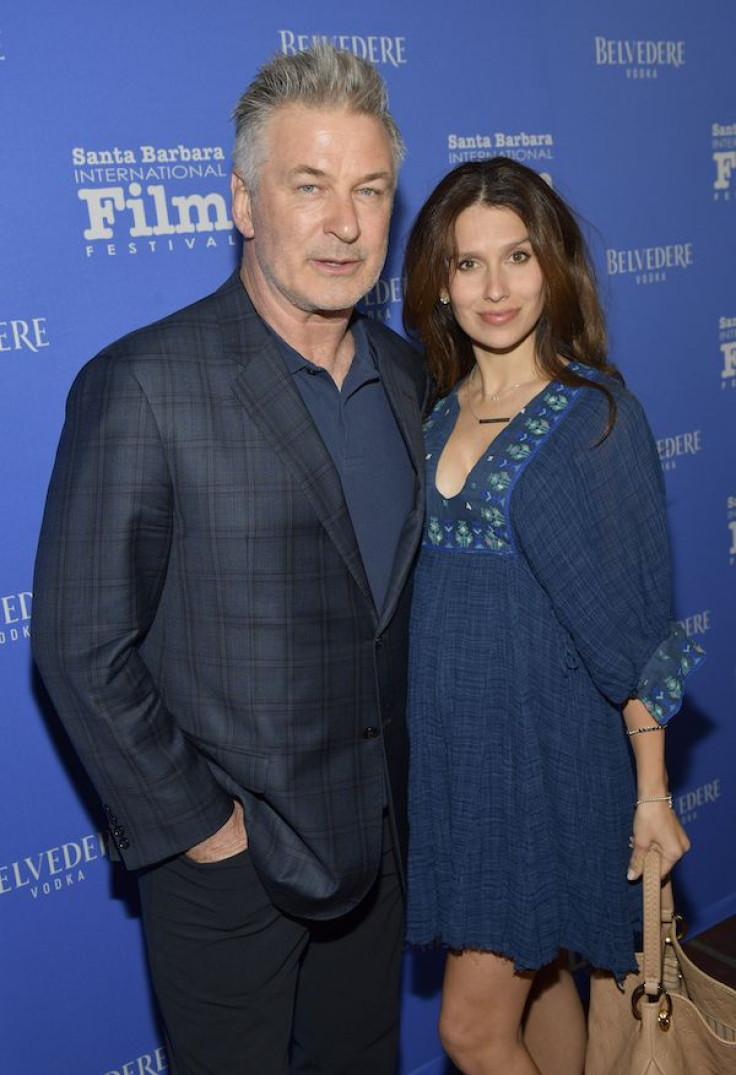 © Copyright IBTimes 2023. All rights reserved.