HIllary Clinton 2016: Iowa Stop Signals Potential Run For President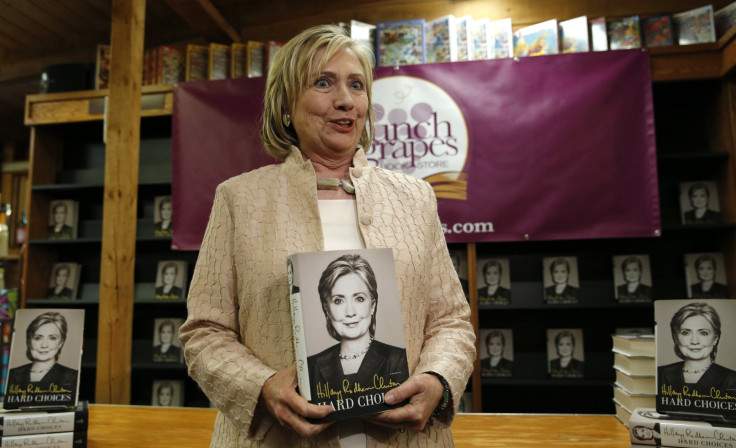 Is Hillary Clinton running for president? Time, and Iowa, will tell. Clinton, the former secretary of state, senator and first lady, is scheduled to travel to Iowa in September. The first-in-the-nation caucus state is always a key battleground for presidential hopefuls.
"Get real," University of Virginia political scientist Larry Sabato told the Des Moines Register. "When the front-runner comes to Iowa, it's about presidential politics, period."
Clinton, a Democrat, first ran for president in 2008, but lost a close, drawn-out primary campaign to Barack Obama. Every poll of Democrats shows her as the frontrunner for 2016 if she runs.
Clinton is heading to Iowa in September for the Sen. Tom Harkin Steak Fry, an annual event that has drawn many Democratic presidential hopefuls in the past, including the nominees in the last four elections, Obama, John Kerry and Al Gore. Clinton's husband, former President Bill Clinton, is expected to accompany her. It will be his fourth Steak Fry appearance and her second, according to the Register.
Clinton has said in recent interviews that she is unsure whether she will run, but her actions suggest otherwise. She is currently touring the nation to promote her book "Hard Choices."
In a recent McClatchy-Marist poll, Clinton defeats all potential Republican rivals -- over New Jersey Gov. Chris Christie, by 48 to 41 percent, over former Florida Gov. Jeb Bush 48 to 41 percent. When pitted against Sen. Rand Paul, R-Ky., Clinton earns 48 percent to Paul's 42 percent, according to CBS News.
© Copyright IBTimes 2023. All rights reserved.