HitchBOT Is Dead: Hitchhiking Robot's Journey Comes To A Tragic, Violent End In Philadelphia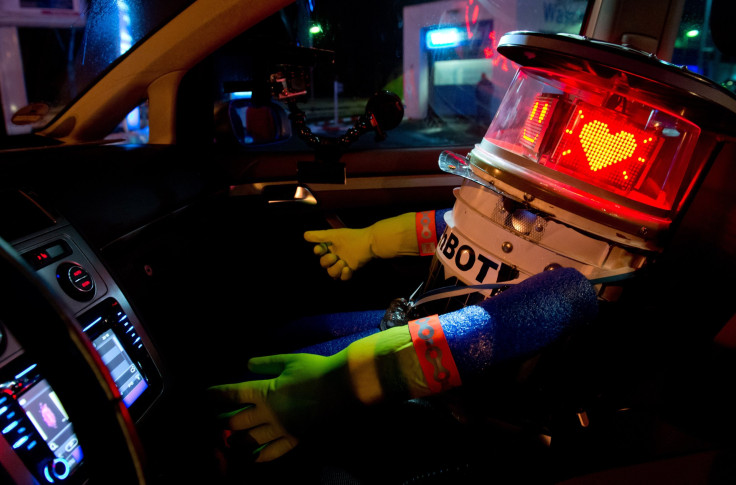 Not all dreams come true. Ask hitchBOT, the free-spirited Canadian robot that wanted to hitchhike across America relying solely on the kindness of strangers. The robot, it has now emerged, met an untimely demise in Philadelphia -- just two weeks after it began its journey from Marblehead, Massachusetts.
"hitchBOT's trip came to an end last night in Philadelphia after having spent a little over two weeks hitchhiking and visiting sites in Boston, Salem, Gloucester, Marblehead, and New York City. Unfortunately, hitchBOT was vandalized overnight in Philadelphia," the creators of the child-sized robot announced over the weekend, after they were sent an image of the vandalized robot, lying abandoned on a street in Philadelphia with its arms ripped off.
"Sometimes bad things happen to good robots," the creators of hitchBOT -- which, during its previous journeys, hitchhiked across Canada and Germany, and had its portrait painted in the Netherlands -- said, in the statement. "We wish to remember the good times, and we encourage hitchBOT's friends and fans to do the same."
The robot -- created by David Harris Smith of McMaster University and Frauke Zeller of Ryerson University -- was equipped with a limited vocabulary so that it could toss out factoids and carry out conversations. The robot's location was tracked using a GPS, and a camera randomly snapped photos about every 20 minutes to document its travels.
However, the current location of hitchBOT's remains cannot be determined as its battery is dead.
The robot was designed as part of a social experiment to see if robots can trust human beings, Zeller and Harris said in June last year. The answer, it would seem, is not yet.
"We know that many of hitchBOT's fans will be disappointed, but we want them to be assured that this great experiment is not over," the robot's creators said, in the statement. "For now we will focus on the question 'what can be learned from this?' and explore future adventures for robots and humans."
Zeller has also built another robot -- the kulturBOT -- that fancies itself as an art critic, attending exhibitions and tweeting text-captioned photos of the artworks and venue.
However, "kulturBOT is definitely not as good-looking or well-rounded," in the words of the late hitchBOT.
© Copyright IBTimes 2023. All rights reserved.