Hobby Lobby Owners To Open Museum Of The Bible In Washington DC By 2017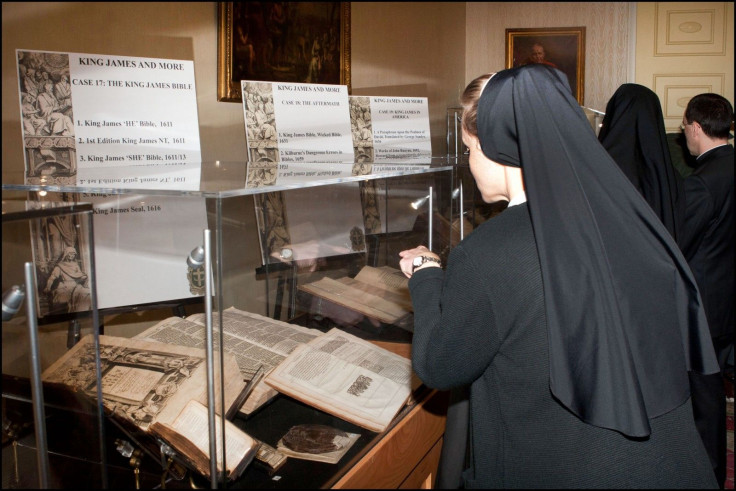 The owners of Hobby Lobby, the arts and crafts chain store at the center of the recent controversial Supreme Court ruling, are planning to build a museum of the Bible in Washington D.C. by 2017. The Green family will use its private collection of biblical works and relics as part of the museum.
A spokesperson for the proposed museum told Agence France-Presse, "The yet-to-be-named museum is scheduled to open in 2017." David Green, CEO and founder of Hobby Lobby, bought the Washington Design Center for $30 million in July 2012. The Green Collection is "one of the world's largest private collections of biblical texts and artifacts," according to CNN, and contains thousands of artifacts and biblical texts. Some of the highlights include the Codex Climaci Rescriptus, one of the oldest known Bibles, cuneiform tables, the second-largest Dead Sea Scrolls collection in private hands, Jewish scrolls, letters from Martin Luther and illuminated manuscripts, notes Passages, an interactive Bible museum currently on display in Missouri.
The Bible Museum, official name to be determined, will house the Green Collection and other items from different collections. Mark DeMoss, Museum of the Bible spokesperson, said of the project, "Our intent is for this museum to showcase both the Old and New Testaments, arguably the world's most significant pieces of literature, through a nonsectarian, scholarly approach that makes the history, scholarship and impact of the Bible on virtually every facet of society accessible to everyone." Designs for the Bible Museum have yet to be released.
Hobby Lobby gained national attention in June following the Supreme Court ruling striking down a contraception provision in Obamacare. According to the provision, birth control had to be paid for by for-profit companies' health insurance, but the Supreme Court ruling states "closely held" for-profit companies can refuse to pay based on their religious beliefs.
© Copyright IBTimes 2023. All rights reserved.