Hobby Lobby SCOTUS Ruling: Who Is Affected? Planned Parenthood, Ruth Bader Ginsburg Warn Of Consequences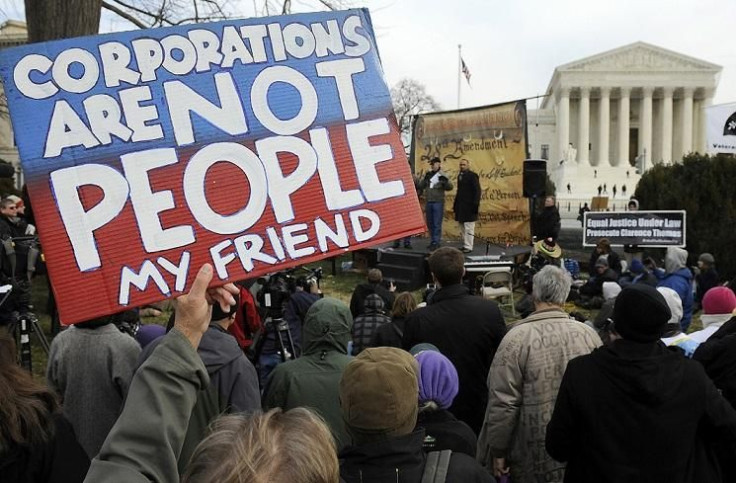 The Planned Parenthood Action Fund on Monday blasted a landmark ruling by the U.S. Supreme Court that allows for-profit corporations to refuse birth-control coverage to their employees based on religious objections. The decision was made in "Burwell v. Hobby Lobby Stores Inc.," a court battle over a mandate requiring employer group plans to cover contraceptives under the Affordable Care Act.
Cecile Richards, president of the Planned Parenthood Action Fund, condemned the ruling as discriminatory and "deeply disappointing," but stressed that most employees receiving contraceptive coverage through the Affordable Health Care mandate will still be able to do so. "But for those who are affected [currently, employees of Hobby Lobby and other companies that sued for an exemption], this ruling will have real consequences," she said.
Exactly how many employees will be facing those consequences is still unclear, Planned Parenthood said. As the AP reported, about 85 percent of large companies already provided birth control coverage even before the Obamacare mandate kicked in. What's more, the Obama administration is expected to provide government subsidies for the contraceptives at issue.
Hobby Lobby Inc., a privately held chain of arts-and-craft stores owned by the evangelical Green family, had sued the federal government for an exemption under the 1993 Religious Freedom Restoration Act, which is meant to prevent laws that "substantially burden" a person's right to practice their religion. The court's 5-4 decision on Monday further solidifies the concept of "corporate personhood" under federal law. Hobby Lobby points out that it already provides some types of birth control coverage to its employees, but its owners object to emergency contraceptives such as the morning-after pill and the week-after pill, contending that they result in the abortion of a fertilized egg. That contention is disputed by many medical professionals.
There are strong disagreements among the court justices over which businesses will be able to claim a religious exemption in the wake of Monday's ruling. Writing the majority opinion, Justice Samuel Alito stressed that the ruling applies only to "closely held" companies -- that is, family-owned companies like Hobby Lobby and the Christian bookseller Mardel, which was also named in the case.
But in a scathing dissent, Justice Ruth Bader Ginsburg warned that the decision could open the floodgates for companies of all sizes to claim religious exemptions. "Although the Court attempts to cabin its language to closely held corporations, its logic extends to corporations of any size, public or private," Ginsburg wrote. "Little doubt that RFRA claims will proliferate, for the Court's expansive notion of corporate personhood -- combined with its other errors in construing RFRA -- invites for-profit entities to seek religion-based exemptions from regulations they deem offensive to their faith."
Hobby Lobby, with about 15,000 full-time employees, is by far the largest company to go to court over the contraceptive mandate. There are 49 total, including three Bible publishers. Following the Supreme Court ruling, the remaining cases will return to the lower courts to be resolved.
In his opinion, Alito insisted that the ruling will apply only to contraceptives and not other health-care services. "Our decision should not be understood to hold that an insurance-coverage mandate must necessarily fall if it conflicts with an employer's religious beliefs," he wrote.
Richards said Planned Parenthood is urging businesses to "do the right thing" and let women make their own choices about which types of contraceptives they have access to. She lamented: "It's unbelievable that in 2014 we're still fighting about whether women should have access to birth control."
Got a news tip? Email me. Follow me on Twitter @christopherzara.
FOR FREE to continue reading
✔️ Unlock the full content of International Business Times UK for free
offer available for a limited time only
✔️ Easily manage your Newsletters subscriptions and save your favourite articles
✔️ No payment method required
Already have an account?
Log in
© Copyright IBTimes 2023. All rights reserved.