Hoda Kotb, Savannah Guthrie Plan To Crash Prince Harry, Meghan Markle's Wedding
Hoda Kotb and Savannah Guthrie didn't receive an invite to Prince Harry and Meghan Markle's royal wedding, but they might still show up at the nuptials.
Prince Harry and his fiancée were not able to invite as many guests as they wanted because their wedding venue could only accommodate 800 individuals. Many are interested in witnessing the royal wedding, and the couple just cannot afford to say "yes" to every one of them.
Kotb and Guthrie were among those who didn't receive invitations to Prince Harry and Markle's nuptials. But they recently shared their hilarious plan to crash the royal wedding.
"We are official wedding crashers," Kotb joked during their guest appearance on Jimmy Fallon's show (via Entertainment Tonight). "We're not invited to the wedding. We're just gonna dress up, and hang around."
Guthrie and Kotb will be reporting about the royal wedding as part of "Today" show's coverage of the anticipated nuptials, so they were asked what they would wear for the event. But since they would mostly be relegated to a new desk, Guthrie said they could dress down for the event.
"People keep asking, 'What are you guys gonna wear to the royal wedding?' I'm like, 'We don't even have to wear pants.' We're sitting behind a desk! It doesn't matter what we wear," she quipped.
"We have to wear fascinators," Guthrie added, referring to the grandiose-yet-diminutive hats that are popular during dignified regal events. "It's like a tiny cowboy hat. But it does have a headband."
Prince Harry and Markle's big day is only a few weeks away. Reports recently claimed that the "Suits" actress is "feeling the heat - and breathing Bridezilla fire." The future royal reportedly made diva demands and was in "panic mode" concerning her family's behavior.
However, according to Gossip Cop, the claims are not true. Markle's ideas and preferences were always welcomed and were never seen as "diva demands." In addition, most of her family has not received an invite to the royal wedding, so there is no reason for her to be in "panic mode" for their behavior.
Meanwhile, Philippa Craddock, Prince Harry and Markle's floral designer, has nothing but positive words to say about her experience working with the royal couple.
"Working with them has been an absolute pleasure. The process has been highly collaborative, free-flowing, creative and fun," Craddock said. "The final designs will represent them as a couple, which I always aim to achieve in my work, with local sourcing, seasonality and sustainability being at the forefront."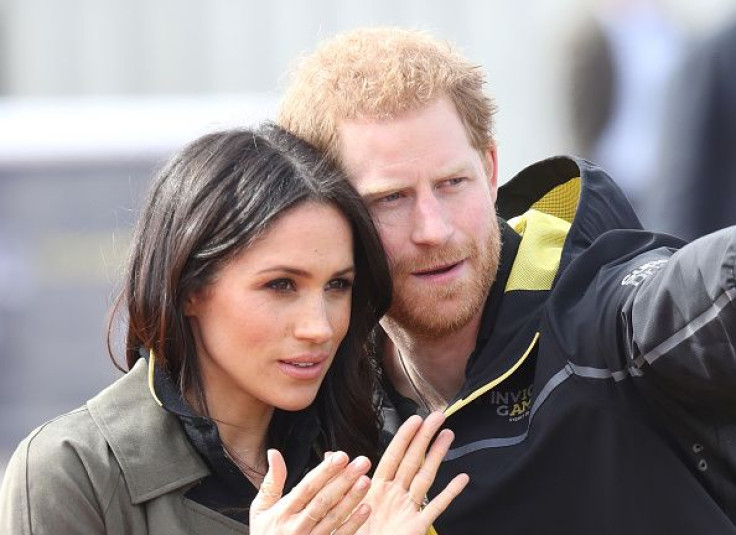 © Copyright IBTimes 2023. All rights reserved.