Holiday Gifts For Beer Lovers 2015: 11 Boozy Present Ideas For The Hop Enthusiast In Your Life
Looking for a hop-inspired present for the beer lover in your life? We've rounded up 11 gift ideas that will have draft enthusiasts raising their glasses in glee this holiday season. From craft beer-making kits to brew-inspired lip balm, we've gathered the best offerings for your family, friends and loved ones (of 21 years of age and older, of course!). Check them out below:
1. Beer-making kit from the Brooklyn Brew Shop: $40-$60
The holiday season is meant to be spent with loved ones. Bond with your beer-loving family members and friends this winter while stirring up some hoppy treats together.
2. Beeracuda from Burton: $19.95-$29.95
This over-the-shoulder, insulated beer sling is perfect for any beer lover on the go.
3. Hoppy IPA brew candle from Swag Brewery: $17.99
The aroma of this draft-scented candle will make your Christmas even merrier.
4. Chalkboard beer growler from Etsy: $32
Send your loved one the gift of a chalkboard growler this holiday. (Just don't forget to write them a message on the bottle to pour you a drink, too!)
5. Insulated beer growler bag from Amazon: $36.50
Warm a friend's heart this winter with this gift to keep their growler cold.
6. Draft Beer jelly beans from Jelly Belly: Prices vary
Does the beer enthusiast in your life love sweets as much as they adore hops? Then these brew-flavored jelly beans are just the thing to give them this holiday season.
7. 2016 Seasonal Beer Pairings calendar from Etsy: $20
This beer calendar, which features illustrated seasonal drinks paired with a tasty snack, will keep your gift-receiver organized -- and hungry -- in the new year.
8. Beer-infused lip balm from Founders Brewing Co.: $4.50 per balm
Keep your lips hydrated with this balm that comes in the flavors of All Day IPA, Breakfast Stout and Rubaeus.
9. Beer caddy from Etsy: Prices vary
Booze should be carried in style, which is why a beer caddy makes the perfect gift for the hops enthusiast in your life.
10. Cheeky beer coasters: Prices vary
Beer lovers will adore this thoughtful and furniture-saving gift -- especially during holiday party season! Check out our favorites here, here and here.
11. Drunk coloring book from Amazon: $8.42
Friends don't let friends drunk dial. So, give your buddy "Color Me Drunk," a post-drinking drawing activity, to help them pass the time this holiday after having a few festive brews!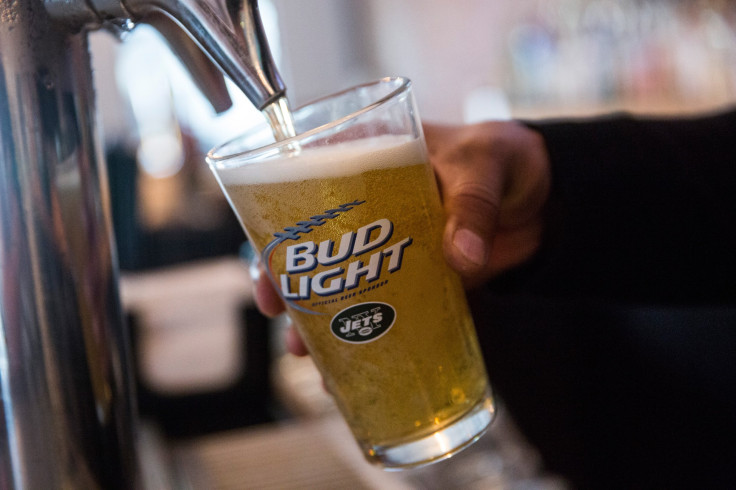 © Copyright IBTimes 2023. All rights reserved.