Home Ownership: Millennials Could Jump Into The Housing Market In 2016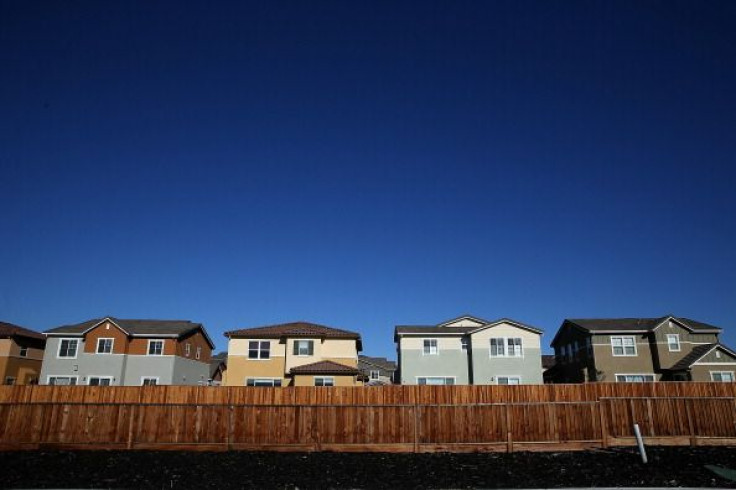 When it comes to homeownership, roommates Gina Beach, 28, and Bill Galatzer, 31, are polar opposites. The two friends currently rent a two-bedroom, two-bath duplex in Chicago's up-and-coming West Town neighborhood. Galatzer is actively looking to buy his own condo in the area, but Beach says she never plans to become a homeowner.
"Let's say I move into a place tomorrow and get a roommate the same day. I pay $300 less per month and the money I pay goes to equity," Galatzer said.
Beach sees things differently: "I have the savings. I have great credit. I just don't want the responsibility," she said. "I have no desire to settle down, which I think is a big component of buying a house."
The prevailing view of young Americans is that they aren't buying things the way previous generations did. They eschew ownership in general, opting to share everything from clothing to cars, and even their pets. There's evidence to show they're fairly risk averse — skittish about taking on more debt or investing in the stock market.
But for those who have accumulated some savings, the housing market is starting to look like a logical place to build wealth. Experts say that first-time home purchases by Americans under age 35 will gain momentum as economic prospects continue to improve.
Greg McBride, Bankrate.com's chief financial analyst, predicts millennials who are opposed to homeownership will eventually change their mind: "By the time they're 36, married and have a family, they're going to want a place in the suburbs with a backyard and a garage," he said. "Their aversion to debt, and less focus on consumption, is going to give them a more solid financial base that enables them to qualify for the mortgage and buy that house in the suburbs," he added.
Indeed, the vast majority of millennials — 75 percent — consider homeownership an important long-term goal, according to research from the Demand Institute, which tracks consumer preferences. Over the next five years, 48 percent say they plan to make the move from renting to owning, according to the Demand Institute, which projects that millennials will pour $1.6 trillion into new home purchases, compared with $600 billion on rent. But, like Beach, 16 percent say they'll never purchase a home. Millennials are defined by the Pew Research Center as those born between 1981 and 1997, and are estimated to number 75.3 million in 2015.
U.S. Homeownership Rate | FindTheHome
Since 2009, homeownership rates in the U.S. have fallen 5.4 percent across all age groups, and the number of those under age 35 who own homes has decreased by 10 percent. Only 35.8 percent of millennials are homeowners, compared to the national average of 63.7 percent for all age groups, according to the most recent data from the U.S. Department of Commerce.
"The problem for millennials is not that they don't have the credit scores or the income or the savings to buy a home. It's that they think they don't," said Rob Chrane, CEO of Down Payment Resource. "Hundreds of thousands, if not millions of potentially eligible homebuyers have self-selected out of the market, in addition to the other reasons that they may be delaying homeownership," he added.
Despite home prices returning to 2007 levels in some areas, homeownership remains affordable for 42 percent of renters aged between 25 and 34 living in large metropolitan areas, according to a recent report from Harvard University. Mortgage rates are still historically low, with the average rate for a 30-year fixed mortgage at 3.94 percent as of November. Today's rates are nominal compared to the average rate of 16.63 percent paid by millennials' parents in 1981, the year the first millennials were born.
Those who have been on the fence might be motivated to move more quickly now that the Federal Reserve has started to raise interest rates. "It's a timing issue as much as anything," said Pete Mills, senior vice president of residential policy and member engagement at the Mortgage Bankers Association.
Rising rental costs could also push some to start buying homes. Galatzer figures the monthly carrying costs for owning a two-bedroom condo on the west side of Chicago would run him about $1,600. That's 20 percent less than their current rent, which jumped from $1,350 to $2,000 over the past two years and will continue to climb. "There's no form of rent control in Chicago," Beach noted.
Average Rate For 30-Year Fixed Mortgages | FindTheData
For most Americans, owning a home is their largest monthly expense, as well as their most valuable asset. It's particularly important for homeowners to have a safety net of savings, but according to the Fed more than half of Americans do not have enough to cover three months of living expenses.
"Millennials did get the memo on the importance of savings," said McBride. "They are more likely to have some money tucked away for emergencies than their counterparts between the ages of 30 and 49."
SoFi, an online lender popular with tech-savvy millennials, offers an innovative support system to help borrowers avoid default if financial hardship arises. "We have a career services team that helps our members find jobs should they lose theirs. We've actually helped more than 155 people find jobs, and in that way kept them out of default," said Dan Macklin, co-founder and vice president of community and member success at SoFi.
Even for those who are employed, incomes are still lagging, which could lead some young people to continue postponing homeownership. "You don't need to be tied down to a house at age 26. What you need to have is the ability to pick up and go to another city to take that better job that's going to propel your career and earning power," McBride said.
That advice resonates with Galatzer, who has a good job, but a long commute, and would consider relocating if a better opportunity presented itself. Still, he's ready to buy if he finds the right place.
"I'm not 100 percent committed to Chicago, but I'm 100 percent sick of paying rent," Galatzer said. That doesn't mean he's opposed to collecting rent from a roommate, once he buys a place.
"Obviously, I'd put Gina at the top of the list for renters," he said.
© Copyright IBTimes 2022. All rights reserved.
FOLLOW MORE IBT NEWS ON THE BELOW CHANNELS