House Prices In Major Chinese Cities Rose 4.9% In March, But Some Cities Struggling With Unsold Property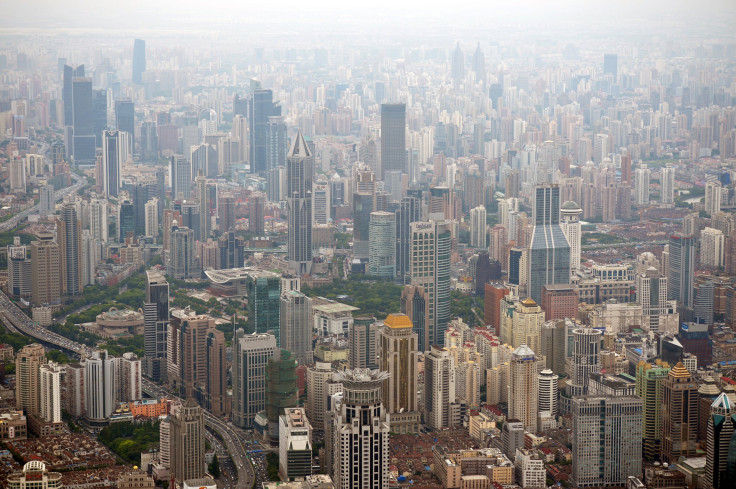 SHANGHAI — Home prices in 70 of China's biggest cities rose by the largest amount in nearly two years in March — the latest sign of a partial revival of China's property sector, a key driver of economic growth for many years but one that slowed significantly in 2013-14. However, experts say government moves to cool rapid price rises in big cities could lead to slower growth in the coming months, and prices in some inland and smaller cities have continued to fall.
Prices of newly built residential property rose 4.9 percent year-on-year, on average, China's National Bureau of Statistics reported Monday, with 62 cities seeing prices increase over the previous month (compared to 47 where prices rose in February). It's confirmation of a boom in the real estate market in the weeks following the Chinese New Year holiday in February, as property tax cuts, combined with more relaxed rules on housing down payments and loans, led to a frenzy of buying in some cities.
China's financial capital, Shanghai, and the southern city of Shenzhen continued their sharp rises, with prices up 3.6 percent and 3.7 percent respectively compared to a month earlier. Year-on-year, Shanghai prices were up 25 percent — and Shenzhen's by a massive 61.6 percent.
Yet, the data is also the latest evidence of China's housing challenge — with a rebound in bigger urban areas over the past year leading to ever more unaffordable homes, even as other cities grapple with a stock of unsold property.
While 40 of the 70 cities surveyed saw prices rise compared to a year earlier, home prices in 29 of them remain lower than a year earlier. Major cities in the northeast, including Changchun and Dalian, were among those where prices fell, along with Kunming in the southwest and Zhanjiang in southern Guangdong province.
Many such cities are grappling with a burden of unsold property, much of it built or started during China's previous property boom in the decade up to 2013. Official figures suggest China has some 700 million square meters of unsold property — or around 13 million unsold apartments.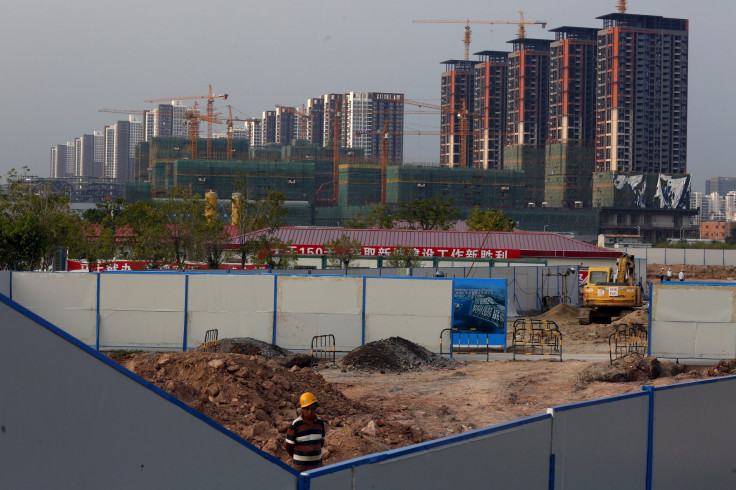 The relaxation of down payment requirements and access to cheap loans for first-time buyers last year was intended to help sell such property, and reinvigorate the real estate sector and related industries. The government also hopes to encourage migrant workers from rural areas to buy property in smaller cities. And recent official figures show that total property inventory fell by some 6.5 million square meters by the end of February, compared to a year earlier.
However, experts say some of the policy easing measures have also contributed to the boom in big cities, which officials have acknowledged has increased the risk of a property bubble, and threatens to make homes even harder to afford for ordinary people. Frank Chen, head of China research at property company CBRE, told International Business Times recently that house prices in many big Chinese cities are 20 times the average family's annual income, whereas in major U.S. cities, that figure is just six or seven times.
To tackle the problem, the government has pledged to crack down on gray market loans which have enabled some buyers to borrow money to fund the minimum down payment repayments. And last month, both Shanghai and Shenzhen again tightened regulations — including access to loans — and cracked down on scams by real estate agents, including hiring fake "buyers" to make genuine customers rush into signing contracts to purchase homes.
But state media have said that some buyers and agents were finding ways around the new rules — while there has also reportedly been a rise in "fake divorces" by couples seeking to get around rules that limit individuals or families to just two properties. Others buy property in the name of businesses to evade such restrictions.
China's mortgages were up some 25 percent in March. And while analysts say transactions have slowed in major cities over the past few weeks since the new rules were announced, many do not expect prices to fall significantly.
In smaller cities, meanwhile — despite the stimulus policies, which HSBC China economist Julia Wang told IBT recently would lead the pace of destocking to quicken this year — the official China Daily quoted analysts at Fitch Ratings as saying that "oversupply remains a major drag."
HSBC's Wang estimates the slowdown in the property sector "shaved one percentage point off China's GDP growth" last year — when it slowed to 6.9 percent, its lowest rate in a quarter century — though she says "we don't expect this to recur this year." Property investment was up 6.2 percent in March compared to a year earlier.
© Copyright IBTimes 2023. All rights reserved.