How China's Dalian Wanda Group Buying UFC Could Put Even More Pressure On ESPN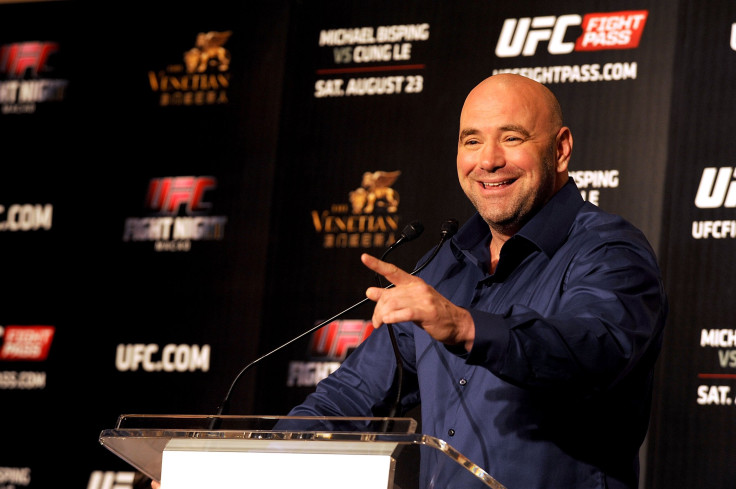 LOS ANGELES — A gusher of Chinese cash has pushed up the prices of real estate and production companies here, and now it may give sports broadcasting rights a kick in the pants — or in the face. So it might not be such great news for sports-focused networks such as ESPN, which are already facing subscriber declines and real concerns about their future.
Late Tuesday, ESPN reported that Dalian Wanda Group, the Chinese media conglomerate owned by the country's richest man, Wang Jianlin, is the front-runner in a four-way race to acquire the Ultimate Fighting Championship, the top professional league for mixed martial arts, for more than $4 billion.
The UFC's president and physical manifestation of its ethos, Dana White, denied the report to several outlets, including the Las Vegas Review-Journal, Los Angeles Times and Yahoo Sports. He also went on "The Dan Patrick Show" Wednesday morning, reiterating on the syndicated radio program that the company was not for sale, but acknowledging that it was working on a deal. Brothers Frank Fertitta and Lorenzo Fertitta bought the league along with White for $2 million in 2001. And an Abu Dhabi sovereign investment fund acquired 10 percent of UFC in 2010.
Regardless of whether the deal happens, the entry of an aggressive shopper such as Dalian Wanda into sports rights and broadcasting in the U.S. could be welcome news for leagues and networks that are finding the voracious American appetite for watching sports may, in fact, have its limits. Walt Disney's ESPN unit, the dominant force in sports broadcasting and buyer of the biggest collection of sports rights, is not growing. But Wanda is, and its ambitions could work in sports rights holders' favor at a time they need it most.
During the past year and a half, Wanda has steadily accumulated professional sports assets, just as it's done in the entertainment industry. Last year, the company acquired the World Triathlon Corp. and 20 percent of the Spanish soccer team Atlético Madrid, which is about to play in its second UEFA Champions League Final in three years. In March, Wanda became an official sponsor of FIFA, soccer's international governing body. While Wanda has snapped up big-name American entertainment assets such as AMC Theaters and the "Jurassic World" production company Legendary Entertainment, however, a UFC deal would be its first in the wide world of U.S. sports.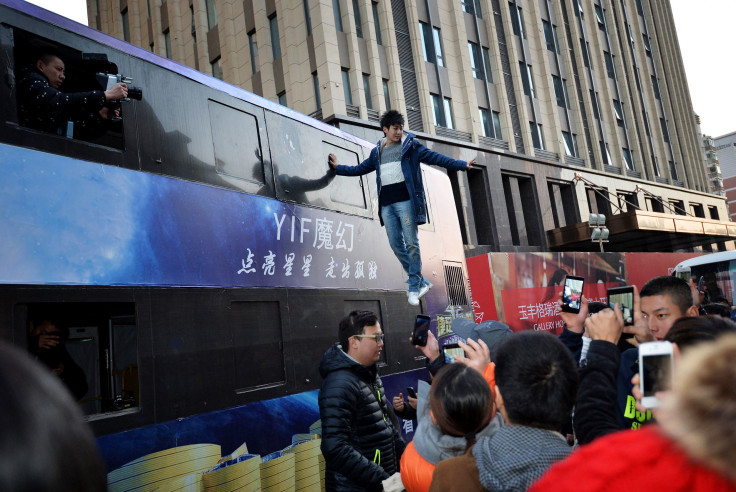 The UFC operates a pay-TV organization, which displays each of its marquee events for about $60 in high definition. It also has an over-the-top streaming service, UFC.tv, and a rights deal with 21st Century Fox estimated at about $90 million per year. On "The Dan Patrick Show," White mentioned his desire to expand into China, which would certainly be helped by the likes of Dalian Wanda. More important, Wanda's cash could rejuvenate what's become a two-tiered market for sports rights.
Massively popular mainstream leagues such as the National Football League and National Basketball Association still command plenty of leverage, but lesser properties such as tennis' French Open and college sports' Conference USA have found fewer buyers offering less money. The UFC is fairly popular and has a few bona fide stars such as Conor McGregor who attract huge crowds, but there's not an unlimited pool of sports broadcasting cash to grab anymore, and some observers believe TV sports rights are in a bubble that's set to burst.
A lot of that is due to the fact that sports networks such as ESPN — which has been weighing on Disney's earnings despite its studio's record box office performance — are coming up against a limit of what they are able to charge for carriage for the first time in their history. One notable case involved Time Warner Cable's new regional sports network dedicated to the Los Angeles Dodgers. In 2013, TWC agreed to spend more than $8 billion for the rights to televise the Dodgers on a proprietary network for 25 years, but it hasn't been able to recoup that investment. As of today, more than one-half of the LA market uses cable companies that are balking at the network's aggressive carriage fees, and the expected fan outrage that would inevitably cause carriers to flinch hasn't really materialized.
ESPN has shed about 7 million subscribers since 2013, with a lot of that bleeding coming from people downgrading to cheaper "skinny" bundles, some of which do not carry ESPN. That's slowly changing, as ESPN is becoming part of low-cost bundles such as those of PlayStation Vue and Sling TV, but this move effectively caps its rate. According to the industry research firm SNL Kagan, it currently charges $7.24 per subscriber, which is by far the highest of any network. ESPN has to push it because the major sports rights fees, which are the bread and butter of its programming, keep going up. For example, ESPN and Time Warner's Turner Sports signed a 9-year, $24 billion deal with the NBA two years ago, which was almost an threefold increase over the previous rate.
But Wanda, which spent a sporting $3.5 billion for Legendary Entertainment in January, isn't shy about splashing generous, market-shaping cash on entertainment assets. It's been buying cinema chains, including AMC Theaters and Australia's Hoyts Cinema, even as it has turned its focus to sports. Increasingly popular in China, the NBA has a $700 million digital rights deal with Tencent Holdings, a major Wanda competitor.
Just as robust Chinese investment in Hollywood has boosted the financial fortunes of Chinese-speaking stars who can act in the crossover films China wants to produce, an aggressive push by Wanda into American sports could provide a similar stimulus for sports. That might be great news for the French Opens of the world, but ESPN and Fox could feel even more of a squeeze in the event Wanda starts throwing its money at the football field or basketball court, and not only the octagon.
© Copyright IBTimes 2022. All rights reserved.
FOLLOW MORE IBT NEWS ON THE BELOW CHANNELS