How The Department Of Homeland Security Is Tapping Silicon Valley For Futuristic First-Responder Gear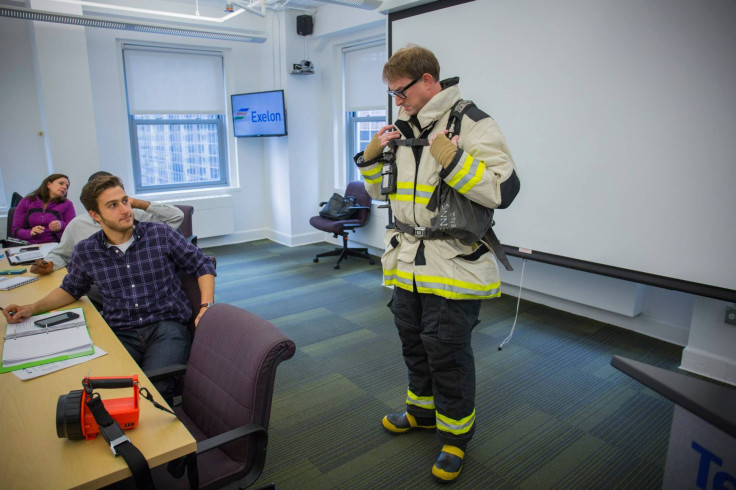 SAN FRANCISCO -- Joanne Hayes-White, San Francisco's fire chief, addressed a room full of entrepreneurs Wednesday to talk about how "first responder" technology has the potential to save lives. By way of anecdote, the 25-year veteran recalled the first time she used a thermal imaging camera, which firefighters use to detect people trapped in burning buildings.
"First, they were 20 pounds; now they're handheld," she said. "That has helped us do our jobs more efficiently. And it's made our jobs safer."
She added, "We're 45 minutes north of Silicon Valley. I don't think we're cutting edge, but we're embracing your technology."
Hayes-White's panel kicked off the first-ever "demo day," organized by the Department of Homeland Security (DHS), which opened an office in Silicon Valley in April. The event was the culmination of a yearlong startup accelerator program called Emerge, whose stated goal is to identify and commercialize high-tech first responder gear.
In other words, the DHS wants better technology for first responders -- police, firefighters, and EMTs -- but rather than pushing for innovation from within the massive corporations that already provide technology to government agencies, the DHS has come to Silicon Valley to tap the entreprenerial ecosystem of northern California.
The arrangement is certainly a unique one. While the DHS does not actually buy technology for first-responders, it does occasionally offer grants to police agencies and firefighters. For instance, Homeland Security has doled out $210 million to fund the 2009 Assistance to Firefighters Fire Station Construction Grants, which provides fire departments with financial assistance to build new fire stations.
But Emerge is something completely new.
"A year ago we said, 'How can we do business differently?'" said DHS Under Secretary for Science and Technology Reggie Brothers. "How can we do research and development differently? What we realized was that we needed to reach out to a broader group of people to solve the challenges we have."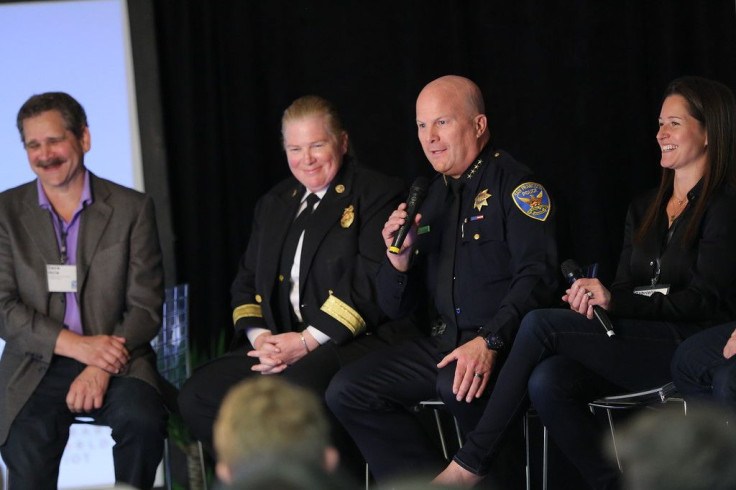 One-by-one, entrepreneurs pitched their companies, describing how their products could benefit firefighters, police, or EMTs. BearTek, for instance, presented its high-tech protective gloves. Kofman Technologies, an early stage startup from Chicago, pitched extra-light body armor, while SES showed off its technology that integrates with police vests to automatically detect puncture wounds -- and send out alerts.
The DHS event, which showcased about a dozen startups, was the result of a year-long search for companies that focused on wearable technology. The search was led principally by TechNexus, a Chicago startup accelerator. Terry Howerton, the CEO of TechNexus, says he and his team surveyed hundreds of companies and ultimately selected 13 to participate.
"I'm a big believer that entrepreneurs need a harder problem to solve," Howerton said. "And what DHS did was to present a problem that most entrepreneurs were not sitting around thinking about."
Still, however, Howerton noted that it's extremely difficult for startups -- which are often just composed of a few members -- to pitch and sell their products directly to government agencies. He says what they really need are partnerships with larger companies that already have established relationships with different agencies. "I said, 'I think we can do this, but we need to go to big incumbent vendors, and include them in the process," he says.
Howerton says his first phone call was to Motorola Solutions, which sells directly to more than 100,000 public safety and commercial customers around the world.
In an interview, Motorola Solution's chief technology officer, Paul Steinberg, said that tapping the entrepreneurial market is one of the key ways in which his company -- which earns more than $6 billion in yearly revenue -- stays ahead of the curve. "I just don't think there's any company on the planet that innovate everything they need" on their own, he said. "We go look in the startup community and see if that's out there."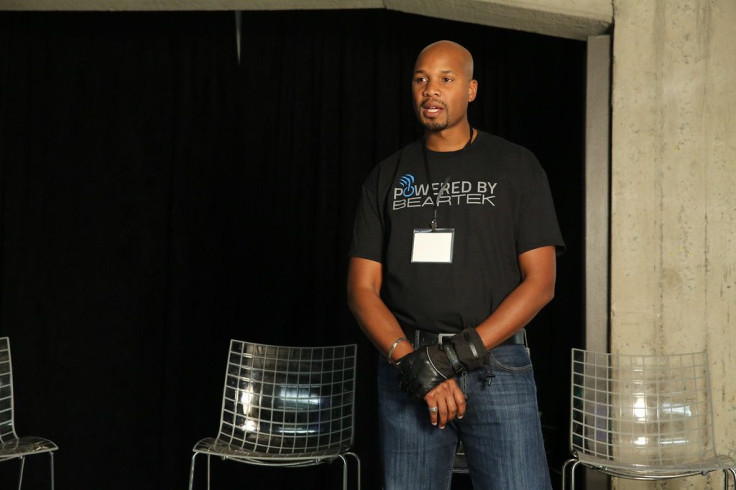 Entrepreneurs, too, said they've been inspired by actually interacting and learning from the first responders about the day-to-day challenges of their jobs -- and how their technology can be used to make their lives safer.
Earlier in the summer, TechNexus held a meetup for the participating companies to actually meet firefighters. Brian Farrell, the founder and CEO of HSI, said he was blown away by "the sheer amount of equipment he had to carry."
"For me, that was an eye-opening opportunity," he said. "Instead of a number of disparate electronic items operating individually, I think there's a lot of advantages to integrate those items into one architecture."
Joshua M. Dennis, the district chief of the Chicago Fire Department, who participated in the event earlier this summer, says the state of technology among firefighters was fairly retrograde -- and the DHS push for better wearable tech was crucial. "We still use water," he jokes. "It's a lot of similar tools we used 100 years ago."
Dennis is particularly excited about the idea of using drones to survey fires before actually sending firemen into a building. That idea resonates with Jacob Babcock, the CEO of NuCurrent, a wireless power provider based out of Chicago. "Let's say you're a firefighter out in California, and you want to consistently monitor forest fires," Babcock said. "That's very conceivably replaced by drones in the near feature."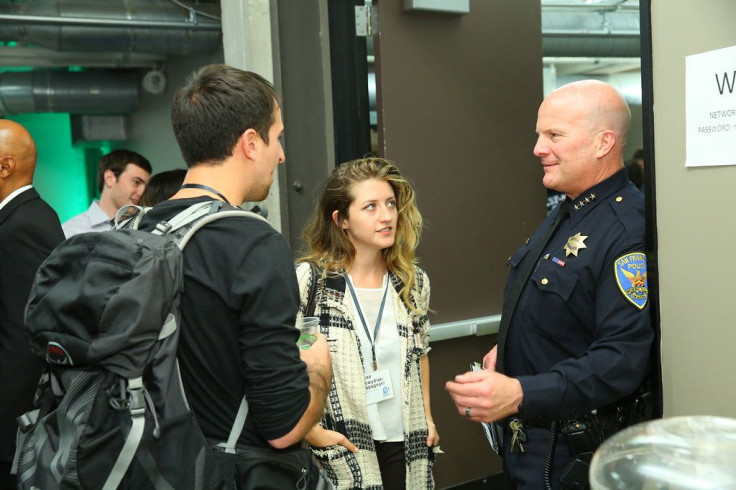 With wireless power, Babcock says, firefighters can recharge drones autonomously. "They can land on their landing area, and that recharges them," he says.
Of course, entrepreneurs and investors alike are motivated by more than just the opportunity to help first responders. In 2009, the market size for first responders and law enforcement robotics was $203 million. One industry report says it will grow to $3.7 billion by 2016.
"Entrepreneurs are motivated by a profit opportunity," Howerton says. "It would be great to make a profit and make firemen safe. Goal number one, though, is you have to make a profit."
He added, "So how do you get entrepreneurs motivated? It's simple. You tell them there's a market."
FOR FREE to continue reading
✔️ Unlock the full content of International Business Times UK for free
offer available for a limited time only
✔️ Easily manage your Newsletters subscriptions and save your favourite articles
✔️ No payment method required
Already have an account? Log in
© Copyright IBTimes 2023. All rights reserved.