How Digital Transformation Will Revolutionize Finance in 2022
A new breed of digital-first customers expect a personal CFO in their pockets - banks who understand that will lead the pack over the next decade

Digital transformation is expected to contribute $100 trillion to the world economy by 2025.

Publicis Sapient is a digital leader in the financial services space and is spearheading the drive to modernize the financial services sector.
The Financial Services sector is at a pivotal moment. Disruption across the industry is being driven by the rise of fintech, the pandemic, and a new generation of digitally-native customers. Traditional financial players must reinvent their business models in order to serve a customer base that demands access to instant, seamless financial services, 24/7. Leveraging next-generation technology is the only way to stay relevant in the future of banking.
Virtually every industry is incorporating digitization into their business models, and financial services are no different.
David Donovan, Publicis Sapient's Financial services lead, has stated that "Consumers only think about banking when they go on holiday or out to dinner. They expect to have a personal CFO in their pockets. Financial service providers who understand that will reap the rewards over the next decade."
Based on recent studies, digital transformation is expected to contribute $100 trillion to the world economy by the year 2025. Financial providers who fail understand that will get left behind.
Digital Transformation is Revolutionizing Finance
Digital transformation is more than a buzzword; it is a catalyst for revenue growth, unlocking enterprise value, and serving the needs of the modern consumer.
Traditional banks are burdened with cumbersome and dated legacy technology. The current banking experience is at odds with our instant society; queuing to speak to a bank teller in-branch feels remarkably out of touch in the world of Facebook, Amazon, and Netflix.
This discontent has fueled the revolution in neo-banks, those financial institutions that have traded brick-and-mortar locations with a sleek, online-only presence. They have met market demand and garnered 80 million users across the UK and the US as a result.
This is both a threat and an opportunity for traditional banks. By fusing their robust financial infrastructure with cutting-edge user experience, traditional banks can retain customers loyal to their established brand name, whilst attracting the next generation of users with an uncompromisingly user-centric interface.
By incorporating people-first, intuitive design into their user experience, financial service providers can connect with the next-generation banking customer.
Brands like Netflix and Apple famously use seamless, personalized user interfaces to dominate market share in their industries. The same principle applies to the financial services sector.
The Rise Of A Key Player in Digital Transformation
Publicis Sapient, a digital transformation partner in the Financial Services industry led by David Donovan in America has helped FS organizations to lead markets in future workplaces. Being affiliated with global investment banks that innovate in a disruptive environment, the company is delivering impact in this evolving industry.
The firm's multi-year partnership with Goldman Sachs should serve as a blueprint for how the old financial players can embrace the new wave of financial technology. The firm supported Goldman Sachs in the roll-out of their cloud-native transaction banking platform, the first of its kind in the market.
By doing so, they will unlock new market opportunities, supercharge efficiency and serve a new generation of digital-first customers.
Through the adoption of an agile methodology, the company is developing, testing, and iterating new digital solutions much faster than its competitors. This means that they are best placed to help clients capitalize on the opportunities presented by the digital revolution.
Traditional financial service providers need to reimagine their businesses so that they can lead the way in the industries of tomorrow.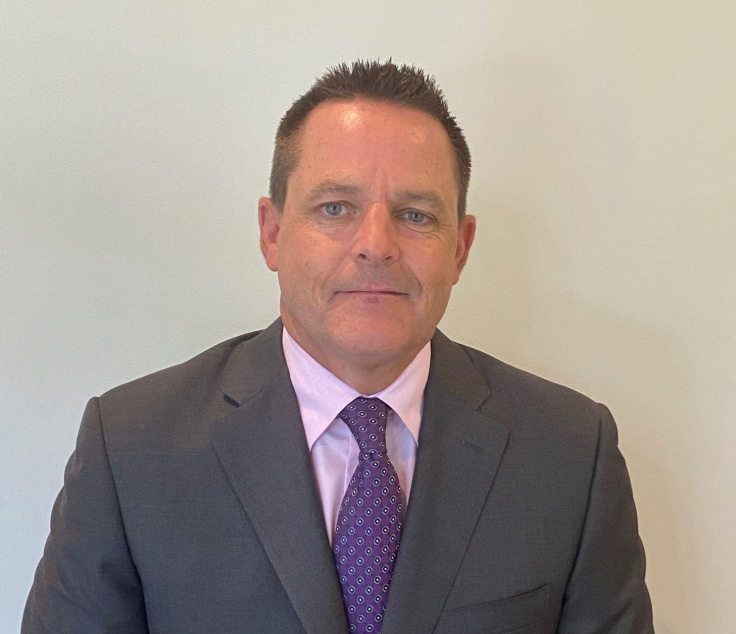 Digital integration and transformation may be the most pressing issue for businesses today: "if you don't digitally transform your business, you will be out of business" says Donovan.
Digital Transformation: The Ingredient for Business Success
The modern customer demands frictionless digital experiences above all else. Traditional phone support leaves customers waiting for minutes; AI chatbots and automated response systems are delivering all-new levels of customer experience. In the era of online reviews and accountability, consumer experience will continue to reign supreme over the next decade.
In 2022, firms that succeed in delivering smooth user experiences across multiple channels will outperform their competitors, every time.
Research suggests that a business is only as successful as its strategy. Digital transformation has the capacity to unlock data to customer insights, win new customers, automate costly processes and ultimately, provide a service that feels at home in the online world.
Final Thought
The IMF predicts that the banking sector will struggle to reach profitability until 2025. As a result, the coming decade will see massive shifts in how financial services are delivered. Seamless user experience will spell the difference between success and failure in this next chapter of finance.
The secret to delivering financial services success in 2022? Become so user-friendly that your customers forget you even exist.
© Copyright IBTimes 2023. All rights reserved.