How Ford Became a Social Media Leader
Social Media Spotlight: Mulally, Monty Ride Connectivity to Recovery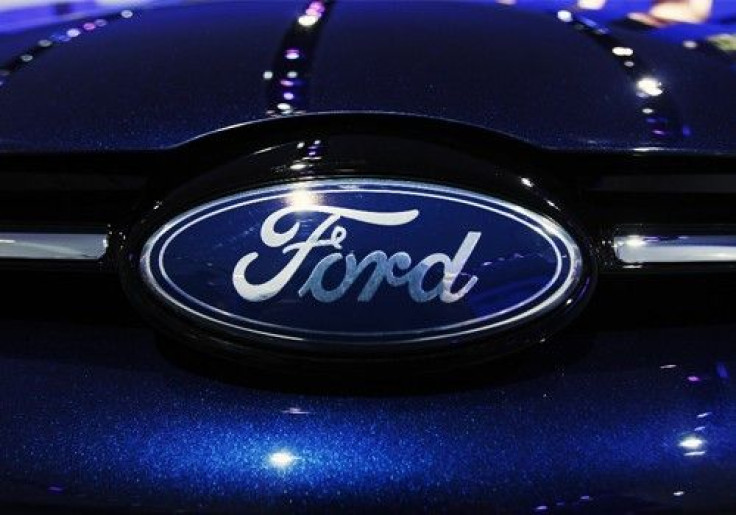 It's no surprise that Ford Motor Co. was one of the first businesses to sign up for Google+.
Under the leadership of Chief Executive Alan Mulally and social media wizard Scott Monty, Ford has emerged as a power in the social media world -- helping restore the brand through a new means of direct connectivity with customers.
Over the past decade, Ford has seen its fair share of ups and downs, most notably a large drop during the recession in 2009 in its share price. But the automaker proved resilient, rejected TARP payouts, and has become one of the biggest corporate successes in recent years.
Although Ford's transition to smaller, more fuel-efficient cars likely played a big role in the company's transformation, its innovative social media campaigns to engage customers also provided the automaker with a lift.
"Alan (Mulally) and the leadership team set out for this notion for transparency, for working together," Monty told International Business Times. "Working together to try to accomplish a greater good.
"Working together and transparency are central to social media," he continued. "People want to be included on what's going; they want to be a part of something bigger than themselves. We knew we had to transform how we told our story and we saw social media as more and more important."
Ford is active in all of the major social media platforms: Facebook, Twitter, LinkedIn, and now Google+.
The company has more than 780,000 fans on Facebook, 53,000 followers on LinkedIn, and 76,000 followers on Twitter. Meanwhile, the company is in the test phase of its Google+ account.
General Motors, long considered Ford's chief rival, hasn't had quite as much success in social media -- at least by the numbers. GM has 280,268 fans on Facebook, 31,996 followers on Twitter, and 58,472 on LinkedIn.
Ford attributed part of its success in the social media realm to its strategy of differentiating at each platform.
Monty, and the rest of Ford's leadership, realizes that users don't want the same information on Facebook, Twitter, and LinkedIn. Instead, each consumer goes to those Web sites for a specific reason, and in turn, Ford tries to accommodate them.
On Twitter, that could mean getting out information very quickly, giving information that consumers can't get anywhere else, or to solving a debate.
Ford recently received some criticism for its passive social media approach to the F-150 truck recall. Instead of actively disseminating information on the recall of one million trucks, the company used it only for responses and correcting misinformation. Monty didn't want to get back into the debate, but admitted that Twitter can be quite useful in dealing with a delicate situation.
"We know that social media is the first outlet that you'll hear about many crisis happening," he said. "Our ability to respond to them in real time and not waiting hours, or days, or even weeks for the news cycle is important.
"It's so important that we are actively involved every day when something negative does happen."
Not only do consumers want to get news as quickly as possible, but also they want to give feedback. Consumers want to know, or at least feel, that their voices are being heard and that the company cares about their opinions.
That's where Facebook comes into play for Ford.
In addition to using the world's most powerful social network Web site as a place to post cool photos and videos of Ford products, the company also uses it for its crowd-sourcing potential.
Ford likes to use social media to find out which of its vehicles is consumer's all-time favorite; it also likes to solicit their opinions on potential decisions.
Monty recalled that the company recently used Facebook to get a feel for what type of audio sounds consumers would like to see in the Ford Focus. It offered consumers four different sounds options, selected by Ford engineers, and asked them to pick which one was their favorite.
Monty said that although the company already had a strong idea of what sound they planned to use, the feedback from consumers was immeasurable. "Directly it kind of confirmed what we already suspected," he said. "It was a great real world test of our assumptions."
The newest social media platform for Ford to tackle is Google+. The company was one of the first major businesses to jump on the new Web site, getting a jumpstart on its competition in learning Google+ features. When Google+ initially came out, Google said that only individuals could use it and not companies. But Ford decided to join anyway, and now Google is working with Ford and other companies to begin Google+ business pages.
Google+ quickly became the fastest growing social media network ever -- adding 20 million users in its first month of existence. As a group of users migrate over to Google+, Ford has to find a way to keep them entertained while not cannibalizing the popularity of its Facebook page.
In the short time that it has been on Google+, Monty said Ford has realized users want something different like more interaction -- but from a different source.
"Requests that we've seen people ask from us are intimate interactions with designers, engineers, people really involved in what it takes to produce a product," hey said. "People want to hear from people behind the next generation Mustang or Electric vehicle."
The rise of Google+ spotlights the ever-changing nature of the social media landscape. All of the major social media platforms have arrived over the past decade, and there is no telling what could be on the horizon.
The key, said Monty, is to stay nimble and follow the people.
"We are constantly experimenting and trying new things, and that attitude has been around since Henry Ford's time," he said. "We are taking that same commitment of quality and excellence and bring it to our digital media aspects."
Editor's note: This is the first installment of a weekly social media spotlight. Each week IBTimes will take a look at a major company's social media efforts.
© Copyright IBTimes 2023. All rights reserved.