How General Motors Will Try To Offset A Slumping China Market
General Motors (NYSE:GM) said that it will introduce a slew of new models in China over the next year, hoping to regain momentum after a fourth-quarter slump left its China sales down 9.8% in 2018.
GM was hit by China's auto-sales slump
GM said that its sales in China fell 25.4% in the fourth quarter of 2018, as a slowdown in light-vehicle sales in the world's largest new-car market turned into a steep decline. Aside from the Cadillac luxury brand, all of GM's China brands experienced double-digit percentage sales declines in the quarter. (Cadillac sales were up 17.2% in the fourth quarter, 9.7% for the year.)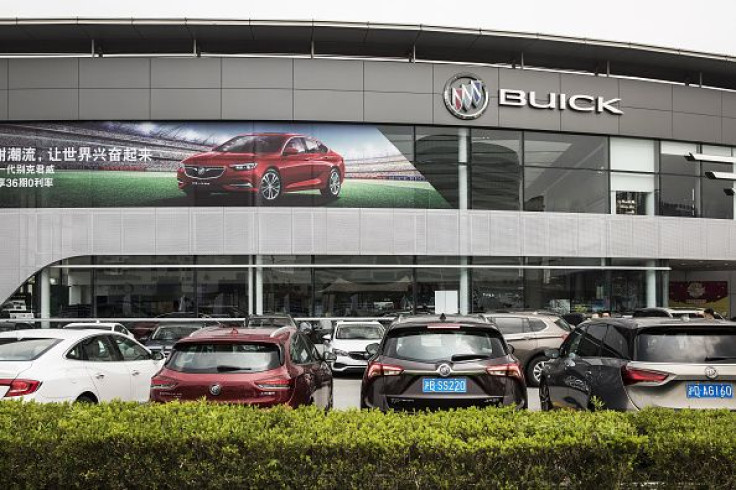 GM wasn't alone. China's most successful domestic automaker, Geely Automobile Holdings (NASDAQOTH:GELYF), said that sales at its mass-market Geely and upscale Lynk & Co brands fell a combined 39% in December. While most other automakers hadn't yet reported their full-year China sales totals at press time, it's already clear that sales of mass-market vehicles have slumped -- a slump that is expected to make 2019 a difficult year.
At least for the moment, though, luxury-vehicle sales appear to have some growth left. Cadillac's fourth-quarter growth topped a good year in which its China sales rose 9.7%. Volkswagen subsidiary Audi reported an 11% increase for the year, and Volvo Cars said its China sales rose 14%. Heavy hitters Mercedes-Benz and BMW had not yet reported their 2018 China sales at press time.
How GM will try to bounce back
GM -- and its rivals -- may have no choice but to ride out the China auto-sales downturn. But GM, which has been planning a new-product blitz in 2019, said it will keep that effort on course. The company will introduce "more than 20 new and refreshed models" in China this year, which it said will be a record.
Those vehicles will include entirely new models ("new nameplates," in industry-speak) and may include one or more battery-electric vehicles. China's government has been urging automakers to increase spending on the development of pure electric vehicles as it confronts a serious problem with smog in its major cities, and GM has promised to bring several new battery-electric vehicles to China over the next five years.
GM also said that it is "exploring" the idea of introducing its latest driver-assist technologies in China, including the Super Cruise hands-off highway-driving system and new connected-car technologies. Super Cruise has so far only been offered on the top-of-the-line Cadillac CT6, but GM last year said that it will make Super Cruise more widely available over the next few years.
The upshot: GM's plan is solid, but the market may make it moot
Many investors don't understand just how fast-paced the Chinese new-car market is: Every automaker you've ever heard of, plus a slew of domestic Chinese producers, all competing for sales growth means that there are brand-new vehicles coming to market all the time. The "latest thing" in China's auto market is often much newer than the "latest thing" elsewhere.
The flip side of that is that automakers that stick with product-replacement cadences appropriate for Europe or the U.S. tend to get left behind in China -- as Ford Motor Company (NYSE:F) has discovered, to its dismay.
GM has successfully navigated the complex Chinese market for years, in part by ensuring that its big sellers are kept fresh and up-to-date. Its planned new-product blitz should help ensure that it remains strongly competitive in China, no matter how the market performs -- but if the mass market continues to slump, it may be tough to see that advantage on GM's bottom line for a while.
This article originally appeared in the Motley Fool.
John Rosevear is the senior auto specialist for Fool.com. John has been writing about the auto business and investing for over 20 years, and for The Motley Fool since 2007. John Rosevear owns shares of Ford and General Motors. The Motley Fool recommends Ford. The Motley Fool has a disclosure policy.