How Georgia Became The State With The Highest Electric Car Adoption Rate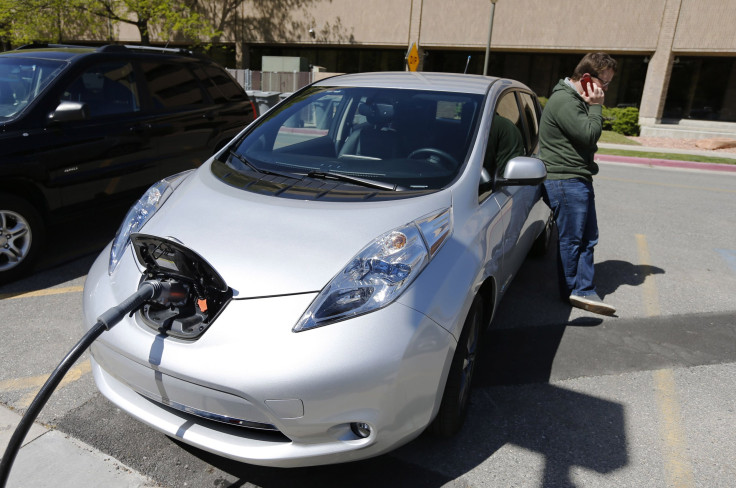 Atlanta is the 40th largest city in the United States, but thanks to its traffic-choked suburban sprawl and one of the nation's most generous zero-emission vehicle state tax credits, demand for electric vehicles in the capital has helped push Georgia to the top slot in national EV penetration. The southeastern state joined three others this year where more than one of every 100 new cars sold are electric.
This makes Georgia an outlier in the green car marketplace. It's the only eastern state to have an EV market share that's so far above the national average of 0.32 percent. Whether or not buyers will continue to purchase Nissan Leafs, Tesla Model Ss, BMW i3s or other all-electric cars after the state curtails or eliminates these tax credits won't be known until the upcoming legislative session during which a House bill introduced last year to curb the state's green-car credits is to be addressed.
Washington state, California and Hawaii were the only states last year to see EVs make up more than 1 percent of all new-car sales while Georgia remained in fourth place. But according to IHS Automotive, Georgia car buyers pushed EV sales from less than one in a 100 new car sales to more than one in 60 in the first six months of the year.
In 2010 Georgia passed a series of generous tax incentives to promote the sale of alternative fuel, low-emission and zero-emission vehicles. This gives electric car buyers a $5,000 tax credit that can be applied for up to five years of state tax filings or until the credit is depleted. EV owners also get as much as $2,500 for the cost of installing domestic car-charging equipment and get access to HOV lanes whether or not they have passengers. In a city where a typical commute to and from work is about a half-hour, HOV lane access is a huge time saver. Testimonials from EV owners boasting about their fuel-free commutes lead to a lot of informal promotion.
"We find that once you have one or two people in a neighborhood driving a Leaf, they share stories about the benefits with friends, family and coworkers, which leads to additional sales," Nissan spokesperson Brian Brockman, told NextCity.
Whether this word-of-mouth will be enough to offset the loss of EV incentives, which could happen as early as next spring, won't be known until sales figures come out later next year.
© Copyright IBTimes 2023. All rights reserved.