How Google Took Over The American Classroom And Is Creating A Gmail Generation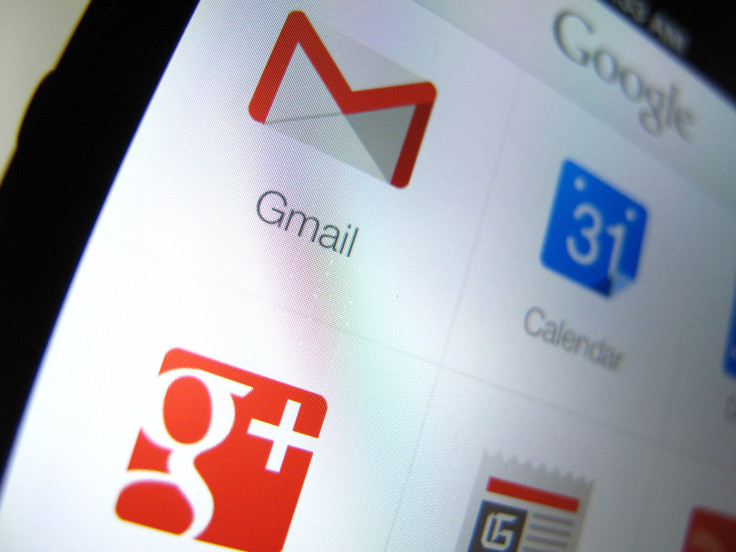 Add to things that American elementary school students must learn: read, write, share, play nicely, and increasingly, how to use Google Inc. (NASDAQ:GOOGL) products like Docs, Gmail, Sheets and Chrome.
Google apps, services and increasingly, Chromebooks, have become ubiquitous in the American classroom and it's not hard to understand why: they require no expensive hardware, they never need to be updated, and they're free, an important consideration for cash-strapped districts.
Through its offerings of apps and services, the Mountain View, California, search giant has largely taken over the education market, which was once a stronghold for Apple Inc. (NASDAQ:AAPL) in its lean years and and of course Microsoft Corp. (NASDAQ:MSFT), which has always been dominant in schools.
Google says it has 30 million students, faculty and staff using Google Apps for Education, a free collaboration suite for schools, around the globe. But this doesn't count teachers and schools that informally use Google apps. With the 2012 U.S. census recording 55.5 million enrolled in U.S. K-12 schools, Google hasn't captured the U.S. education market just yet, but appears to be well on its way.
Bridgeport Public Schools in Connecticut have already deployed 11,000 Chromebooks throughout the district, with 5,000 more on the way in the next year. "Students are using Google Apps in its entirety," David Andrade, chief information officer of Bridgeport Public Schools, said. "A lot of them have their own Google accounts that they use. There was no learning curve."
South Carolina's Richland School District 2 boasts 22,000 Chromebooks, which covers a student populace nearing 27,000, who also use Google Apps. That makes for a sizeable student population that will become accustomed to utilizing Google services.
"For many of them it was their first experience," Richland School District 2's chief technology officer, Tom Cranmer, said. "We had just recently adopted Google Apps for Education as sort of a standard platform [in 2011], a year before we got into our Google Chromebook rollout."
Richland, which is located in Columbia, the state's capital, previously attempted to switch from Microsoft Office to OpenOffice, an open source productivity suite, as a cost-saving measure, but instead abandoned the effort and moved to Google Apps after faculty had transitioning problems.
Google apps and services have been a key driver for the adoption of Chromebooks in schools. Sales are expected to reach 5.2 million units this year due to U.S. school adoption of the devices, according to research firm Gartner.
With Tuesday's launch of Classroom, a new tool for teachers to create and collect paperless assignments, Google's positioned to further expand its role in the classroom. The company also has a number of additional education initiatives, including the sale of Nexus tablets featuring Google Play for Education, a version of its commercial Play Store that provides curated education content and Android apps.
"Education is at the core of Google's mission -- to remove the four walls of the classroom and make the world's information accessible to all students," a Google spokeswoman said.
Steve Hargadon, founder of Classroom 2.0, a social network for educators, says that the drive behind the adoption of Google services in education is primarily about cost.
"While I think the inherent collaborative benefits of Google apps/services are a real plus, I personally believe that their foothold in education has everything to do with price," Hargadon said. "Nobody gets fired for going Google."
But for students, the app experience is often their first taste of the Google ecosystem; their first Gmail account, Gchat or Hangouts, all of which leads to familiarity with the ecosystem. "You're getting people young," Roger Entner, an analyst at Recon Analytics LLC, in Dedham, Massachusetts, said. "That was the same strategy that Apple used substantially discounting their products."
With shrinking school budgets, its price is certainly welcomed by schools. The only monetary cost comes from Chromebooks, which school districts can purchase for $200 to $300 per device, along with a $30 management fee, which allows administrators to remotely configure them.
The Google cloud software suite has had an additional effect of replacing a number of online teaching tools that were previously used by classrooms, such as Blackboard, which was once considered a pioneer in the online education realm. With Google Docs, teachers can watch assignments as they're written.
"We had a few students saying [using Google Docs] was so much nicer than trying to email files back and forth," Andrade said.
© Copyright IBTimes 2022. All rights reserved.
FOLLOW MORE IBT NEWS ON THE BELOW CHANNELS