How Hard Is It To Get A Job? The Power Of Referrals When It Comes To Getting Hired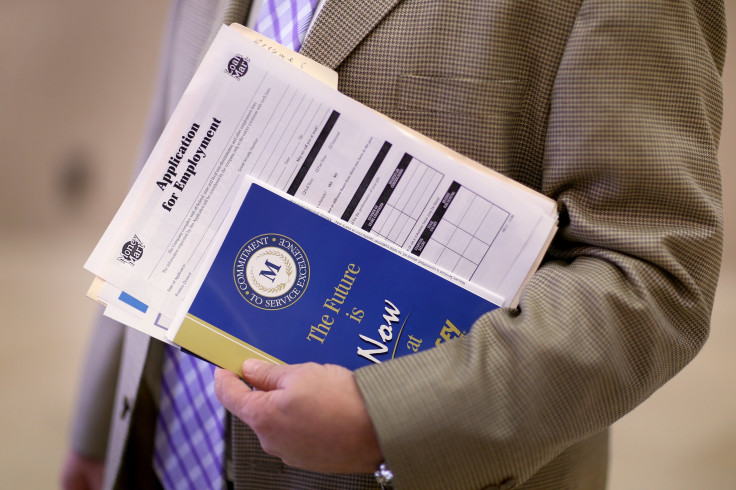 Turns out it really is who you know, not what you know: If you're cold-applying for a position at a company on your own and without a referral, your chances of getting the job are a slim 0.65 percent, according to new data from recruiting software company Lever.
A referral bumps your hiring likelihood up to 6.25 percent, while having your resume submitted by an agency lifts your chances to 4.54 percent, the company found, using data from more than four million job candidates between August 2015 and July 2016.
The data aligns with a 2015 report from hiring software company iCIMS, Inc. and Hanover Research, which found that, on average, nearly a quarter of employee hires stemmed from a referral. And of 1,400 recruiters surveyed by Jobvite last year, 78 percent said they found their best quality candidates through referrals, up from 60 percent in 2014. More recent Jobvite data put the proportion of candidates hired through a referral at about 40 percent.
Why are the benefits of an insider endorsement so large? Aside from the assurance that an employee already likes you, referrals may also boost retention rates, with 40 percent of referred employees staying on for three or more years, compared to just 14 percent of those hired from job boards, according to Jobvite.
At companies with more than 100 employees, 19 percent of hires were referred. At companies with less than 100 people on staff, only 12 percent got in with a referral, according to Lever.
Referrals may come with a major downside for people of color. A U.S. Labor Department lawsuit filed against data mining company Palantir Technologies in September found that referrals at the Silicon Valley firm led to discriminatory hiring: for one position, 77 percent of 730 applicants were Asian, but six non-Asian applicants and only one Asian applicant were hired.
"The majority of Palantir's hires into these positions came from an employee referral system that disproportionately excluded Asians," the suit alleges. "The overwhelming preference for referrals, combined with Palantir's failure to ensure equal employment opportunity for all applicants without regard to race, resulted in a discriminatory hiring process against Asian applicants."
© Copyright IBTimes 2022. All rights reserved.
FOLLOW MORE IBT NEWS ON THE BELOW CHANNELS