How Informants, Undercover Agents And Old-Fashioned Police Work Brought Down The Silk Road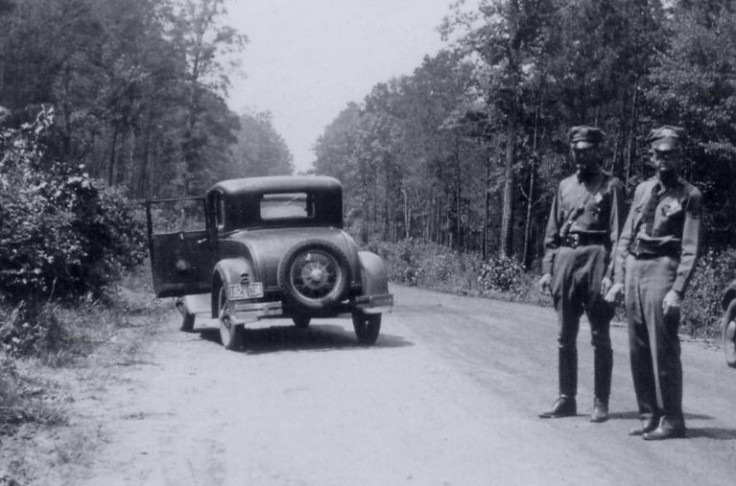 Bonnie and Clyde were ambushed by police on the side of a road in 1934 after police flipped a member of their gang. Hard times for the Mafia began almost three decades later when a trusted member of La Cosa Nostra told a U.S. Senate subcommittee everything he knew.
A similar story can now be told about Ross Ulbricht, who -- despite operating an online drug market with all the best anonymity software the 21st century has to offer -- was convicted of operating the Silk Road in large part because of the same police techniques that have been used to catch criminals throughout history.
Ulbricht, 30, will be facing 20 years to life in prison when he's sentenced in federal court May 15. Appeals aside, it will be his last stop on the Silk Road after six men and six women found him guilty Wednesday of a range of drug and conspiracy charges, as well as engaging in a continuing criminal enterprise by operating the site under the pseudonym Dread Pirate Roberts, or DPR. The high-profile case not only creates a precedent for online drug crimes, but also proves informants and undercover officers continue to play an integral role in combating digital crime.
"That's how they roll," said Alex Winter, the film director whose documentary "Deep Web" about the Ulbricht case will be released this spring. "The Silk Road case, because of the drugs, had every three-letter agency working on it. There were undercover agents who were working with the FBI, IRS, you name it. This was a massive, massive dragnet."
Ulbricht operated his site within the Deep Web, the area of the Internet that's accessible only with the anonymity software known as Tor. The software hides a user's location by redirecting the Internet signal through connection points, making it almost impossible to determine where a user is physically located. While staying on public Wi-Fi networks, Ulbricht also forced all Silk Road users to conclude all deals with the relatively anonymous cryptocurrency known as bitcoin.
All of these precautions became pointless when he got sloppy.
Ulbricht told multiple close friends about his involvement with the Silk Road. Investigators found a detailed diary of his crimes in which he expresses regret over his decision to tell a girlfriend about his activity online.
"I hated working for someone else and trading my time for money with no investment in myself," Ulbricht wrote of his work editing scientific papers part-time. He later expressed frustration he had to keep a secret that "I am running a multimillion-dollar criminal enterprise."
A former college friend testified Ulbricht peppered him with coding questions before ultimately revealing he needed help programming the Silk Road site.
"Criminals make mistakes all the time," Assistant U.S. Attorney Timothy Howard said during the government's closing arguments Wednesday. "That's how they get caught."
But they also get caught when trusted associates quietly begin working on behalf of law enforcement.
In 1934, Texas Rangers learned that bank robber Henry Methvin had taken up with Bonnie and Clyde, whose gang was then the subject of a nationwide manhunt. Lawmen started leaning on his father, Ivan Methvin, promising to keep his son out of the electric chair should he provide information about the gang's whereabouts. Whether the younger Methvin was aware of the arrangement is unclear, but it was Ivan Methvin who was used to distract Bonnie and Clyde when Texas Rangers opened fire on their car.
Turning an informant was by then a trusted method to apprehend a criminal, and it has remained so in the more than 80 years since. Ulbricht found this out after he was arrested, when he learned one of his subordinates, employed as a Silk Road customer-service representative, was actually an undercover investigator with the U.S. Department of Homeland Security.
By the time Jared Der-Yeghiayan took over the customer-service account, "cirrus" was already a name trusted by both Silk Road users and the Dread Pirate Roberts himself. Der-Yeghiayan assumed cirrus' duties, though, as he snapped screenshots of his interactions with DPR and quietly collected two months' worth of evidence that would eventually be used against Ulbricht at trial.
It was Der-Yeghiayan, as cirrus, who helped put Ulbricht under physical surveillance and orchestrate his arrest in San Francisco by determining when Dread Pirate Roberts was logged on. The arrest was a cooperative effort of the Department of Homeland Security, Drug Enforcement Administration, Internal Revenue Service and FBI.
Working undercover is the "bread and butter" of policing, the documentarian Winter said, and others considering drug sales online should expect similar cooperation between agencies, mostly because high-profile drug cases are a major source of funding for law enforcement.
"It's very common for them to use big juicy sexy cases like this -- drugs, murder, dark Internet -- to set the precedent for everybody else," Winter said. "There's a huge institutional motive to have the Silk Road guy's head on a platter."
The vigorous investigation leading to Ulbricht's conviction is already having a ripple effect on the administrators of the Silk Road 2.0, the copycat site that was launched when the first Silk Road was taken offline. The FBI has arrested two men alleged to be top administrators: Blake Benthall, a former SpaceX employee who allegedly bore the name "Defcon," and Brian Farrell, who's accused of using the name "DoctorClu."
Many expect the Silk Road case to be remembered as the one where investigators proved they could pursue online drug crimes with the same ferocity as in the real world.
"The huge motivator is that this is the kind of audacious, law-flaunting crime that has to be stomped on in a very public way, and their zeal to make it simple and have a clear villain was very important to them for this arrest," Winter said. "We should be looking at the fact that the Silk Road has kicked a door down that will never be closed again."
FOR FREE to continue reading
✔️ Unlock the full content of International Business Times UK for free
offer available for a limited time only
✔️ Easily manage your Newsletters subscriptions and save your favourite articles
✔️ No payment method required
Already have an account? Log in
© Copyright IBTimes 2023. All rights reserved.