How to Keep Your Online Business Passwords Safe From Prying Eyes
* This is a contributed article and this content does not necessarily represent the views of IBTimes.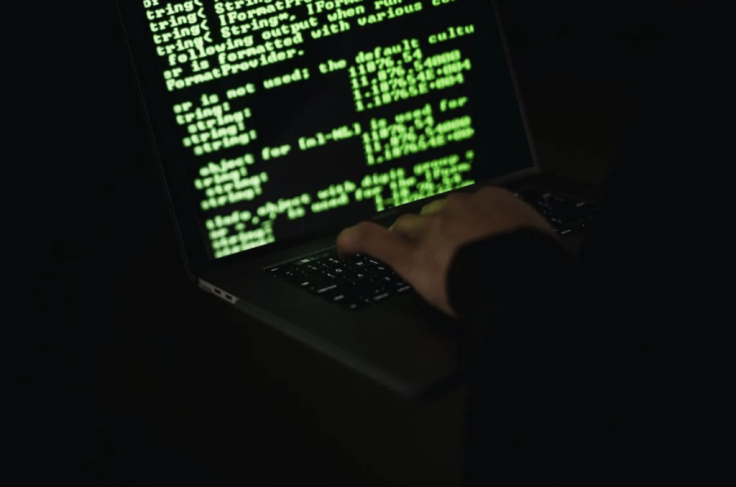 As more online businesses emerge, the risks of hacking, phishing, and identity theft continue to increase as well. Since online businesses often use email addresses and passwords that can be linked to bank accounts, online thieves and hackers prey on them to gain access to people's private information.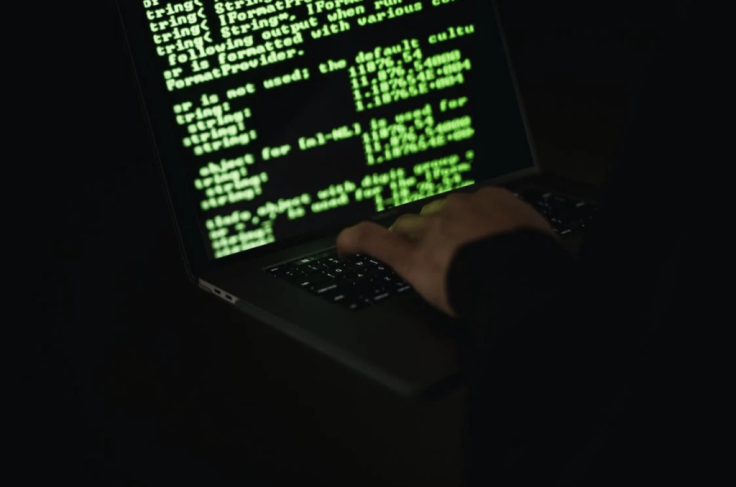 Identity theft is another crime to be wary of. This involves a criminal using someone's identity and personal information to deceive others or steal money from them. This can also cause a lot of damage to your business and reputation and may lead to a complete halt in operations.
This is why it's so important to prioritize the safety and security of your assets, accounts, and all of your personal information. 1Password is one of the most trusted password managers out there. They can ensure that all of your private information, especially your passwords, remain safe and protected from a security breach.
Advantages of Using a Password Manager
Creating a strong password may not be enough to prevent your account from security breaches and cyber threats. One of the more effective ways to protect your online business against unauthorized access to your data is by using a reliable business password manager.
A password manager allows you to generate random (and stronger) passwords across multiple accounts instead of using the same common passwords that people around you might easily guess.
Some people often forget their passwords too. With a password manager, you can securely store your passwords and manage your login credentials so you don't have to remember or retrieve them. Most password managers feature a virtual vault where users can lock their login credentials and access passwords, including other encrypted content, with a master password. This is especially helpful for a team of employees as it streamlines the login process to your business accounts.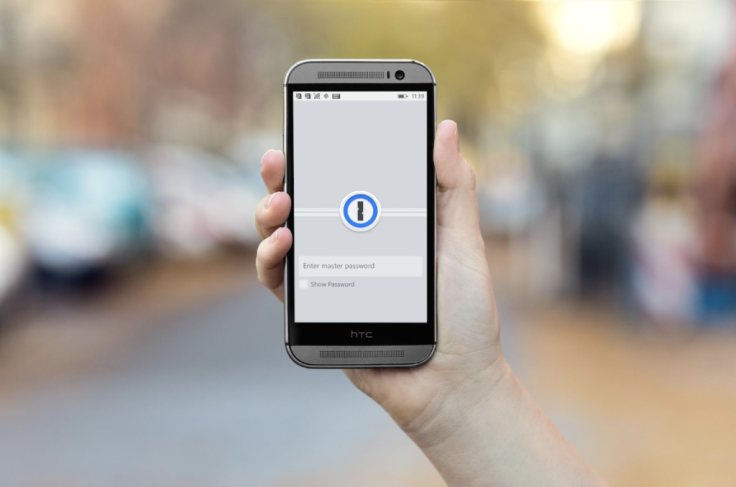 A password manager automatically fills in your login details, such as your password, address, credit card numbers, and other personal information when signing up, checking out, or purchasing online to save you time and ensure the information is accurate. You can take your passwords with you on any device without worrying about forgetting them or someone hacking them. The password manager will keep them secured at all times.
You will also be notified in real-time if ever someone tries to access your account. In this case, you'll be able to change your password in just a few clicks. Another great feature of password managers is the two-factor authentication that provides additional security. This means that hackers won't be able to access your password manager with just your master password alone.
Protecting Your Online Business Passwords with 1Password
From signing up and logging in to different platforms or websites to filling out forms and sending payments, 1Password assures that every action you take is protected against various forms of security breaches. It's trusted by over 100,000 businesses around the world, making it a must-have tool for online businesses.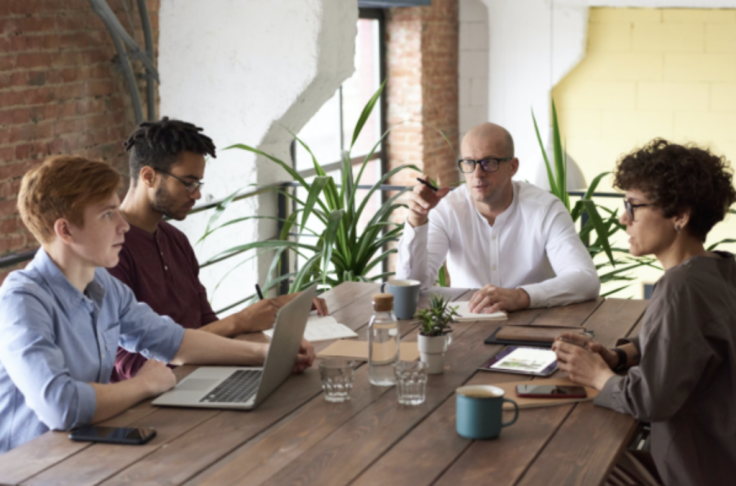 It's important to protect your business at all times. Fortunately, all of the information that you store in your 1Password account is encrypted. Only you have the keys to decrypt it and access everything in it. It's designed this way to protect you from security breaches and cyber threats. They also worked with security experts to ensure the code is highly secured.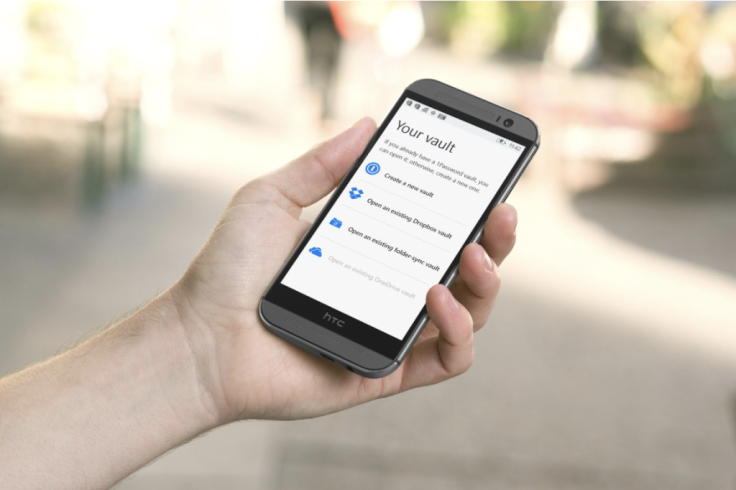 1Password gives your employees access to confidential files and information through shared vaults. This will help your business increase its security and privacy in terms of managing your records, developing your business plans, and monitoring other sensitive information. You no longer have to make a spreadsheet for business passwords or share them via email or private message.
Your Master Password will protect your data on all of your devices and your data will never be stored or sent over the network. For any data outside of your devices, the Secret Key combines with your Master Password to authenticate you with their server and encrypt your 1Password data. Other smart features of 1Password include:
Secure Remote Password (SRP)
Clipboard management
Code signature validation
Auto-lock
Watchtower vulnerability alerts
Phishing protection
Biometric access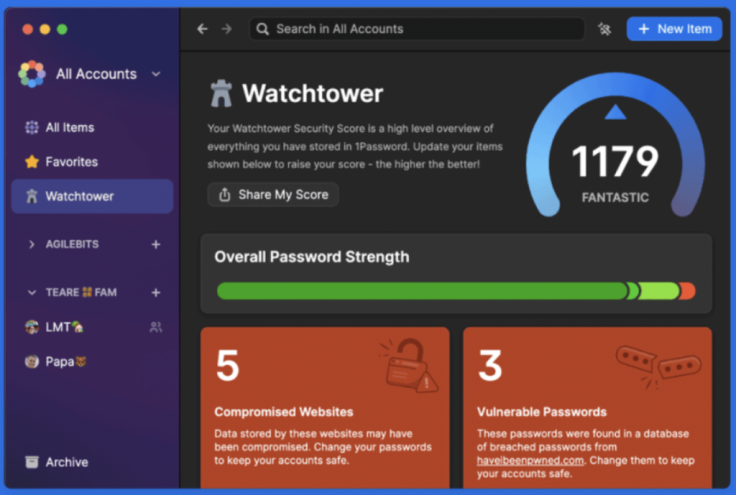 These features strongly shield your business passwords and other private information from online thieves and hackers whenever you sign up or log in to websites or accounts. It also helps you automatically fill up your account details on the websites without having to constantly re-type your password, leaving no traces for hackers.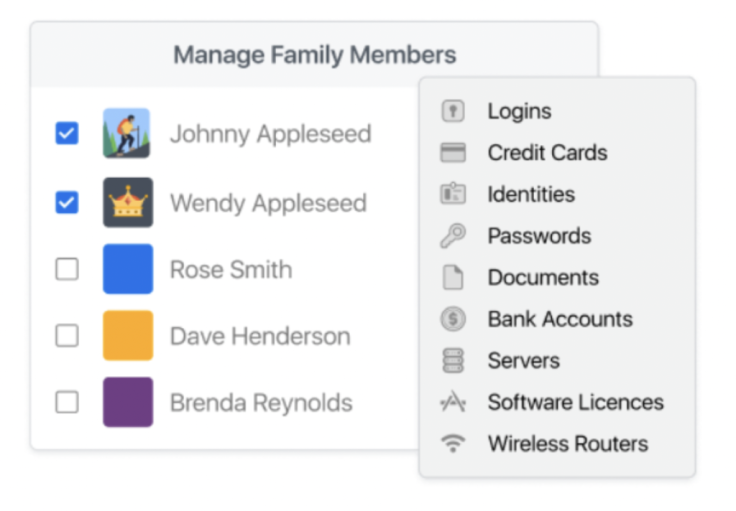 1Password serves as your personal vault that contains all of your confidential information. With its safe and smart features, it can't be accessed by anyone outside your network. They also offer complimentary 1Password Families accounts that you can share with up to five family members to maintain your security at home. It's available on Mac, iOS, Windows, Android, Chrome OS, and Linux.