How Latin America Is Taking The Lead In Crypto Adoption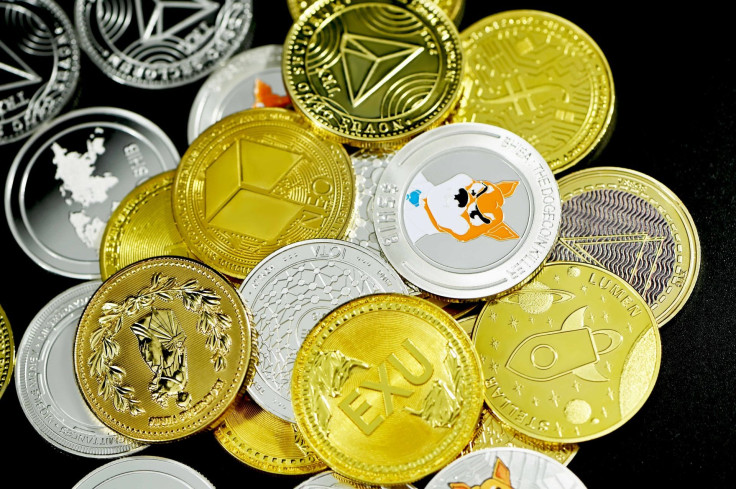 The United States, Europe and Asia have long been the focus of crypto businesses. But as these markets mature and crypto regulations begin to (slowly) take shape, crypto businesses would do well to pay attention to what's brewing elsewhere.
Unsurprisingly, Asia has been an early target for crypto, owing to the region's immense population and readiness for financial technology. But companies who seek to contribute to crypto adoption in the continent soon realized the "heavyweights" of the region, namely India and China, come with their own set of barriers.
Both India and China seem to hold a conservative — if not uncertain — stance on crypto, leaving an uneven playground for any international businesses looking to set up shop there.
Meanwhile, a Mastercard survey revealed last year that more than half of Latin American (LATAM) consumers (51%) "have made a crypto transaction, and more than a third say they have made a payment for an everyday purchase with stablecoin."
Moreover, two-thirds of the LATAM population seek better flexibility to use crypto and traditional payments interchangeably in their daily lives, leaving huge room for growth for crypto businesses targeting the region.
With this degree of adoption, Latin America may soon become the epicenter of emerging and exciting real use cases that require a critical mass of users and scale to work.
Let's take a closer look at what LATAM has in store for the crypto industry and why it's ripe for expansion.
Why LATAM Works for Crypto
Latin America is silently — but confidently — moving full-steam ahead in crypto adoption. The region seems keen to make its mark, and it's set to take a leading role in taking crypto mainstream.
Holding around 10% of global cryptocurrency activity, LATAM also managed to place its major economies, including Brazil, Argentina, Colombia and Ecuador, in the top 20 of Chainalysis' Global Crypto Adoption Index for 2022.
These initiatives sought ways to drive adoption and develop greater tools for faster and cheaper remittances, for serving the unbanked or underbanked and for making digital payments available to anyone.
This is where LATAM shines. The region presents an unexplored potential for crypto adoption with its developing economies that need protection from inflation, better cross-border payments and asset tokenization.
Brazil sets the perfect example for how the region can onboard the next wave of users to crypto: The country had just 2 million crypto users in 2021. But high inflation and the depreciation of the Brazilian Real have really fueled crypto adoption in the country.
Despite the long crypto winter, Brazil continued to welcome a huge population into crypto in 2022, with around 16 million people (almost 8% of its population) estimated to own cryptocurrencies.
Four countries from LATAM, such as Brazil, Argentina, Colombia and Ecuador, stood among the top 20 countries with the most global crypto adoption in 2022.
The skyrocketing adoption caught the eyes of global players as well, with major crypto exchanges, like Binance and Coinbase, now setting their eyes on the Brazilian market.
Advancing Crypto Regulations
The Brazilian government is leading the way in the region and giving the crypto industry an encouraging degree of clarity to operate in the country.
In June, the government nominated the Brazilian central bank (BACEN) and its securities regulator (CVM) to ultimately oversee the local crypto industry.
In parallel to that, the Brazilian central bank is also expected to kick off a central bank digital currency (CBDC) dubbed DREX in 2024, alongside a roster of local and global heavyweights, including Visa and Banco Itaú.
And of course, while talking about crypto-leaning regulations in LATAM, let's not forget to mention El Salvador's 2021 Bitcoin Law, which required all businesses to accept the asset as legal tender.
Controversial as it was, the Salvadoran government's decision helped drive adoption, as well as a good deal of attention, to crypto. And El Salvador's next move is poised to make waves in the bond market.
Hedge Against Inflation
Data shows that people from LATAM flocked to cryptocurrencies to protect their wealth against high inflation, meaning adoption is being driven by necessity.
In Argentina, stablecoins pegged to stronger currencies, like the U.S. Dollar or the Euro, have been providing a safety net against hyperinflation for a while, as well as enabling high-value purchases, such as houses.
A huge chunk of Venezuelans is also looking to crypto for new, safer ways to exchange value and to protect their savings from a failing monetary policy. From retail stores to luxury homes, it's increasingly possible to use Bitcoin and many other cryptocurrencies as payment methods in the country.
In addition to that, Venezuela is also known as the home to a large base of Web3 gamers. Play-to-earn gaming, where users get in-game crypto tokens that have real-life value for their effort, has drawn in thousands of local gamers, placing Venezuelans in the second spot on Axie Infinity's top countries by number of players in 2022.
LATAM Population Wants More Uses for Crypto
The evidence seems to show that a huge swath of the population in Latin America has already made crypto an integral part of their economic lives and that this trend looks to be accelerating upwards.
With a population that looks open to financial innovation, driven by actual use cases and with a regulatory landscape that seems to be taking a reasonably friendly stance toward crypto, Latin America is poised to spearhead global adoption.
All things considered, any Web3 businesses looking to take a leading role in the next cycle of crypto adoption should ramp up their presence in the region right now — before it's too late.
Szymon Sypniewicz is the CEO of Ramp Network, a global Web3 financial technology company building solutions that connect the crypto economy with today's financial infrastructure.
(Opinions expressed in this article are the author's own.)
© Copyright IBTimes 2023. All rights reserved.