How To Live Stream Video Games On Twitch And YouTube Gaming At Any Budget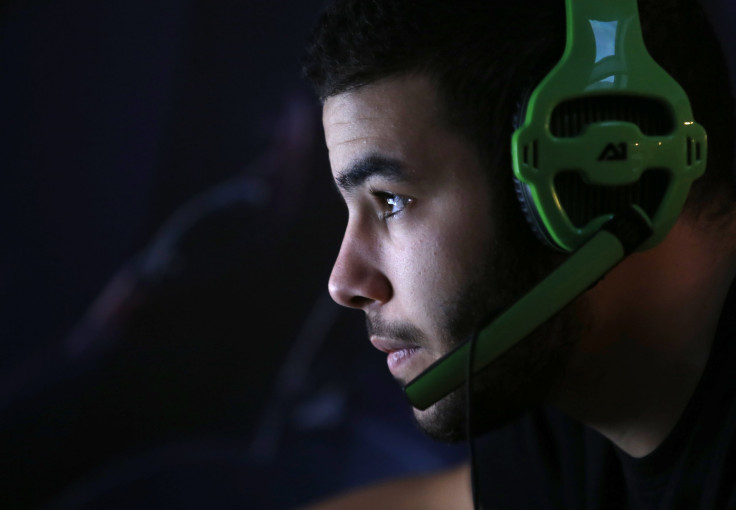 Video game streaming on sites like Twitch and YouTube Gaming can be be a lot of fun, and if you can commit to a regular schedule it can also be fairly profitable.
Twitch has around 550,000 concurrent viewers at any one time and as of September had about 1.7 million unique broadcasters per month. YouTube launched its own service -- dubbed YouTube Gaming -- on Aug. 26 and also lets you stream from an Android device.
Both services are free to use and once you meet certain criteria you can become "Partnered," which often lets people subscribe to your channel for a fee, a percentage of which goes straight to you. The main thing to remember if you want to make a career out of streaming is that consistency is key to gaining a dedicated viewer base -- even if you can only spare two hours twice a week make sure you stick to it.
Not all PCs or laptops can handle streaming, a fast processor will help keep your broadcast smooth and at optimal settings. Once you're over those hurdles there are a few more products essential to creating a presentable stream. Check out some of our recommendations below.
Budget Gamecasting
Livestreaming your games doesn't have to break the bank. Here's a look at a few picks to get you started.
Blue USB Black Ice Microphone - $49.99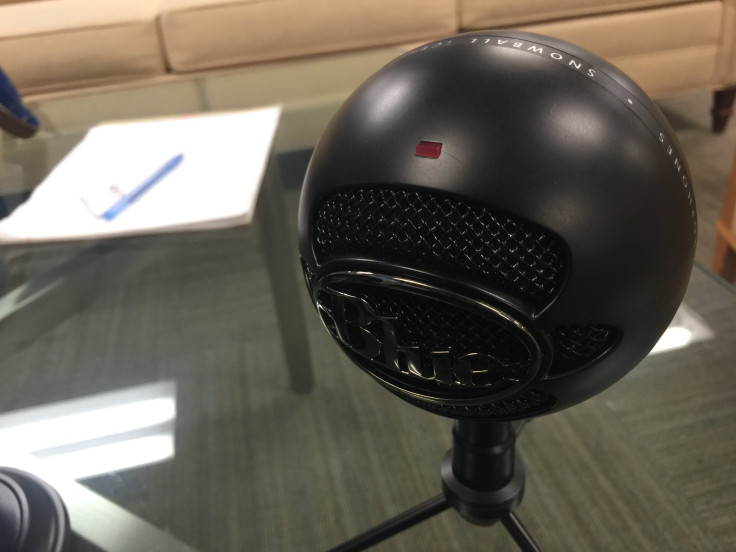 While video is an important element of gamecasting, you should also have some audio to match. At $70 the Blue Snowball Ice USB microphone does just that. There are no knobs or buttons to press. Just plug it into your computer and you're good to go. In addition to PC it also works on Microsoft Xbox One and Sony PlayStation 4.
Clamp Lamp Plus 150 Watt Bulb - $13.50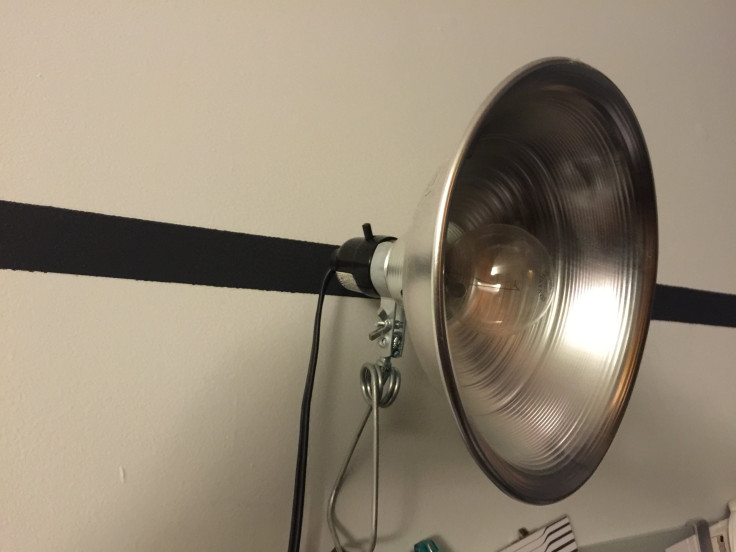 Hop into any hardware store and you'll find a stack of these clamp lights which can be attached to a number of surfaces with ease. Just pop in a bulb, plug it in and it you have better lighting to show off your face on camera while you play some games.
Microsoft Lifecam HD 3000 - $39.95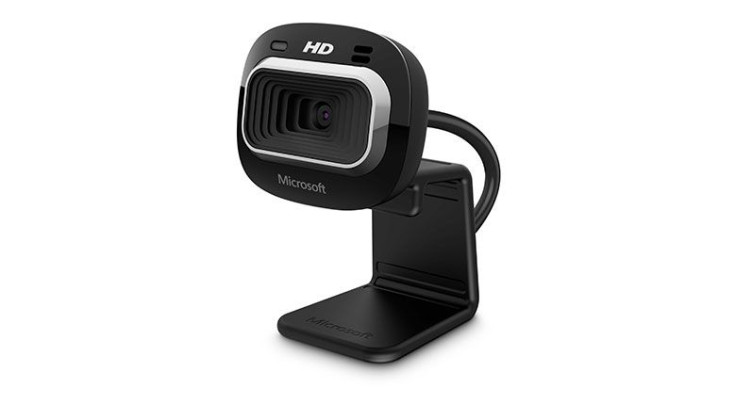 As a gamecaster, you're not only broadcasting gameplay but yourself as well. The Lifecam is a respectable option to get you started -- complete with 720p video captured at 30 frames-per-second.
Razer Kraken 7.1 Classic Headset - $89.99 (OPTIONAL)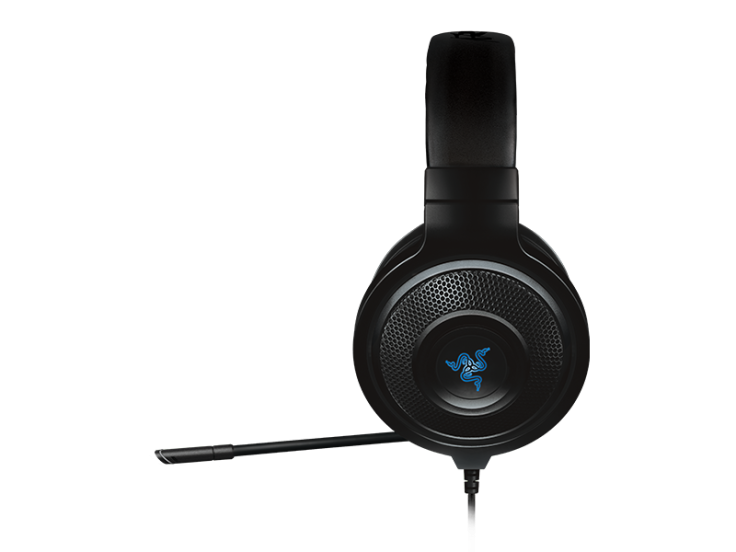 For under $100, you can get 7.1 surround sound audio all in a package that's comfortable to wear for hours of gaming. And if you need an extra microphone, it has a respectable microphone that pops out of its left earcup.
XSplit Broadcaster - Free
This livestreaming software doesn't cost anything to try and works with services such as Twitch and YouTube. But the software will slap on a watermark if your stream is above 720p resolution.
Total - $103.45 for all essentials, $193.43 with headset
Mid-Price Gamecasting
If your budget is more flexible, here are a few higher-end options to choose from.
Blue Blackout Yeti Microphone - $129.99
For additional control over your audio, consider the more capable version of Blue's audio-capture lineup -- the Yeti. This hefty microphone comes with several features to control just about any aspect of what's captured through it, including sensitivity control, a built-in headphone jack for monitoring and an instant-mute button for those situations where you need to cut off the audio.
ViewMe Video Chat Lighting Kit with Z Bracket - $114.95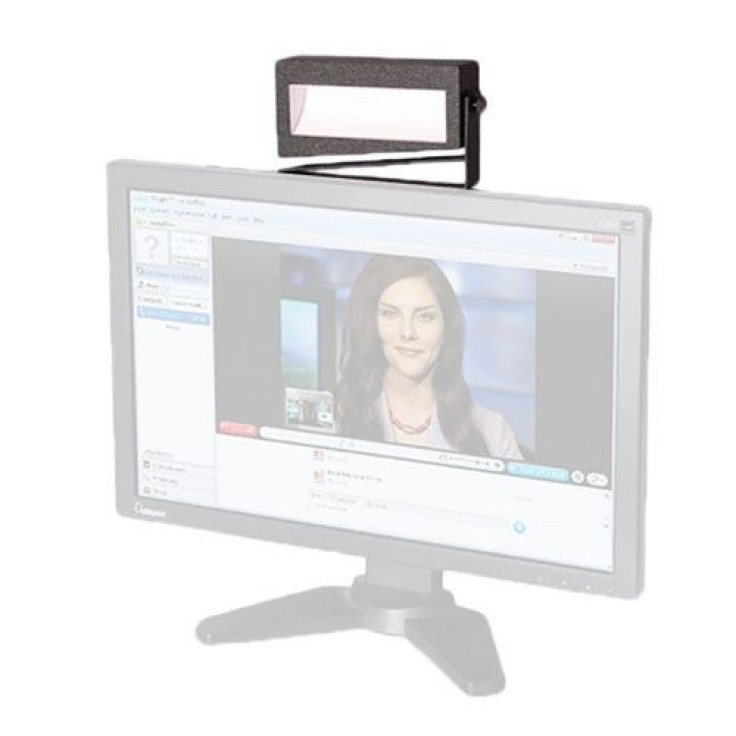 If a cheap clamp light isn't cutting it any more, the ViewMe light may be a better fit with the soft light emitted from its LEDs. For easy mounting it comes on a bracket complete with double-sided velcro tape.
Logitech HD Webcam C525 - $59.99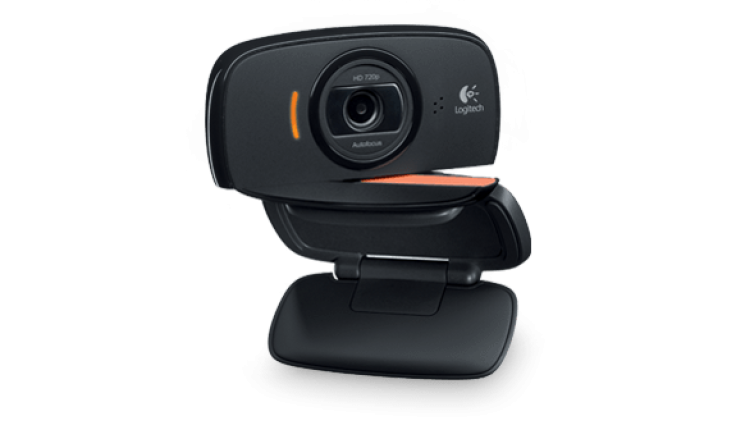 The swivel design of this 720p resolution camera makes it easy to reposition it at a number of angles. Its fold-and-go design is especially beneficial for when you're planning to broadcast your gaming on the go.
Plantronics RIG 500E Headset - $149.99 (OPTIONAL)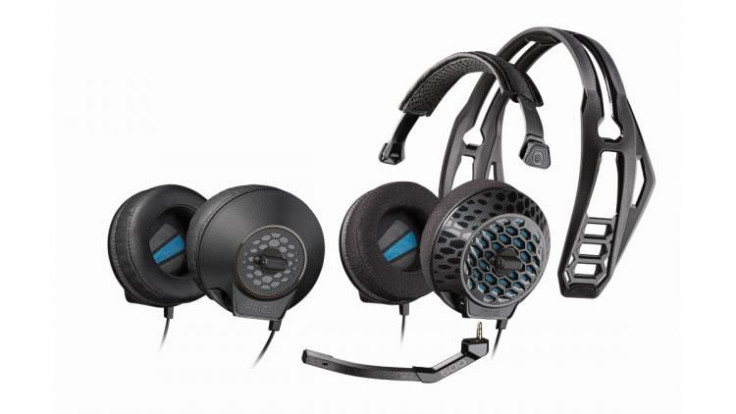 The best thing about this headset is how comfortable it is. Designed with eSports players in mind the 500E has a mesh band that sits separate from the plastic band so your head won't get sore when streaming for hours on end.
It also comes with two interchangeable ear cups, an isolating and vented one for maximum comfort -- and that's not to mention the 7.1 Dolby surround sound for PC.
XSplit Broadcaster Personal (Annual Personal License) - $39.95/year
To livestream in full HD without a watermark, you'll need to pay up. But with it comes a number of additional features, including support for Twitch.tv subscriber notifications, custom image overlays and green screen effects.
Total - $344.88 for all essentials, $494.87 with headset
High-End Gamecasting
For those of you that want to go all-out and buy some of the best products before you start streaming there are a multitude of options. Luckily IBTimes sifted through the bulk of products and chose a few key items, so as long as money is no object your viewers will thank you for shelling out that little bit extra.
Razer Seiren Pro - $249.99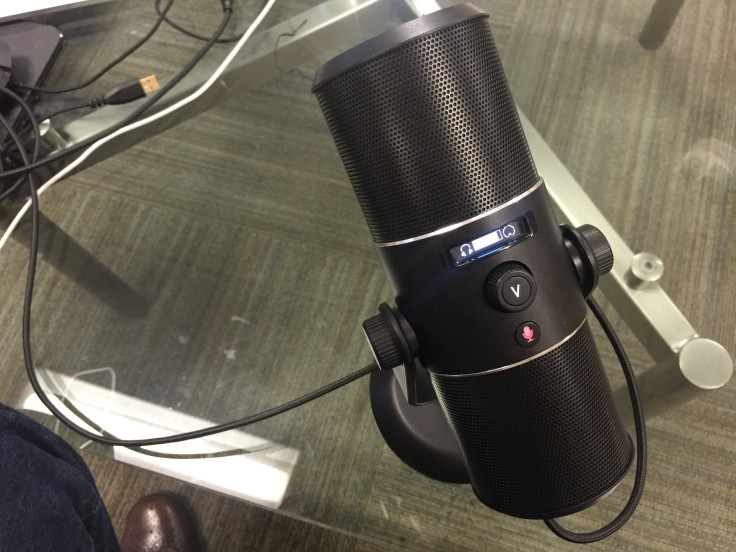 This professional-grade microphone records with very high clarity and gain levels, making it easier for your viewers to hear you above the music and game sounds.
It also has multiple customization options, including four recording patterns, a mic-mute button and an LCD display so you know exactly what your settings are set at. This Seiren Pro is certainly not light, but it comes with an aluminum base so you can sit it on your desk and give all your attention to the game.
ViewMe B2 Lighting Kit - $195
The biggest difference with the B2 Lighting Kit is that it has two LEDs mounted on Z brackets, giving you more even lighting on both sides and ensuring that your viewers can see you properly.
The LEDs are 3.4 watts each and produce 3000K light, giving your stream a more professional look. If you want an even softer light just buy a softbox to go over each of the LEDs and you'll look flawless in no time.
Logitech HD Pro Webcam C920 - $99.99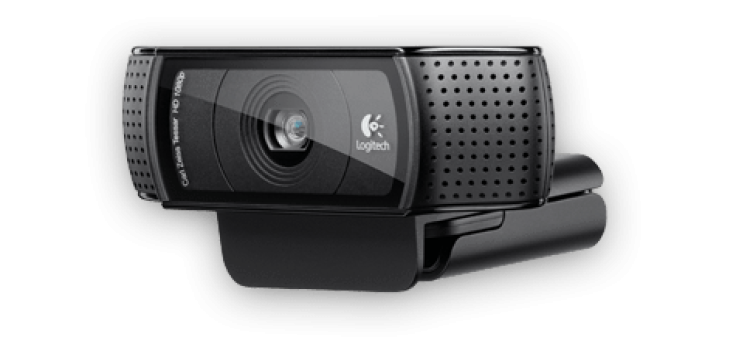 While lighting is important for a professional quality stream a high-quality webcam is essential. This camera mounts onto your screen, so you can fit it in-between your two LED lights.
The C920 is high definition and has full 1080p video recording so your viewers can see your face in all its glory, just let the autofocus do its thing. It also has an advanced compression technology that makes uploading smoother and faster.
Logitech G933 Artemis Spectrum Wireless Headset - $199.99 (OPTIONAL)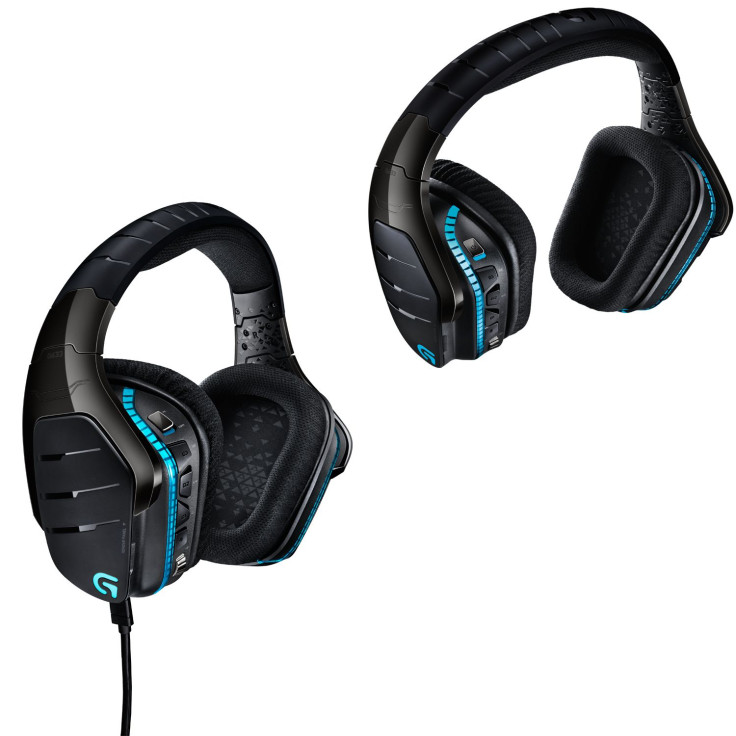 The perfect wireless headset option, the G933 has amazing sound quality so you can hear everything. To get the 7.1 surround sound just download the Logitech Gaming Software.
If you're all about the looks the G933 also has customizable lighting on the strip and logo -- just choose from around 16.8 million colors. And if you're not that into wireless, or don't want to worry about the battery power (it has between 8 to 12 hours of charge at around 50 percent volume) just plug in the cord that is provided.
Another great alternative option is the Artemis Spectrum G633 wired headset, it has much of the same features as the G933 at a $149.99 price tag.
XSplit Broadcaster Premium (Annual Commercial License) - $59.95
This is definitely a professional-grade license, the Premium kit gives you everything included in the Personal plan as well as full access to XSplit features, a live preview editor, professional audio mix preview and the ability to add effects with source transitions.
On top of that you can create custom script plugins for all those donation and follower notifications. This is the only Xsplit plan that you can use for commercial purposes.
Total - $604.93 for all essentials, $804.92 with headset
© Copyright IBTimes 2023. All rights reserved.