How To Make Chocolate For Valentine's Day In 6 Easy Steps
If there's one thing besides roses that is synonymous with Valentine's Day, it's definitely chocolate, and plenty of people are going to be looking forward to devouring both decadent and creamy treats this year for the holiday of love.
With some chocolatiers closing up their retail operations and COVID-19 safety protocols in place, this year, the best way to give your loved one their sweet treats may be through making your own chocolate—which you can use to make a dip for fruit, delicious truffles or other treats. Surprisingly, it also isn't too difficult to make either. Check out this easy recipe for chocolate (via Eating Rules).
You will need the following items:
Ingredients:
½ cup either pure cocoa butter or virgin coconut oil
½-¾ cup cocoa powder (Use ¾ for dark chocolate and ½ for sweeter, milder recipes)
2-3 tbsp. honey or maple syrup (Use three for dark, two for mild)
¼ tsp. vanilla bean seeds
Optional: unsweetened dried fruit or raw nuts, 1/8 tsp. cinnamon and/or cardamom
Special Equipment:
Small loaf pan
Parchment paper
Small saucepan
How To Prep:
Line the loaf pan with a piece of parchment large enough to wrap up both sides, which will make it easier to remove the chocolate later on. If using nuts or fruit, line them along the pan now.
Step-By-Step Recipe:
1. In a small saucepan, melt either the cocoa butter or coconut oil over low heat.
2. When melted, add cocoa powder and honey and stir to incorporate about 2-3 minutes.
3. Turn off heat and stir in vanilla beans and spices, if using.
4. Pour the mixture into the loaf pan and refrigerate until hard, for at least 2 hours.
5. ready, remove from fridge and cut into bars.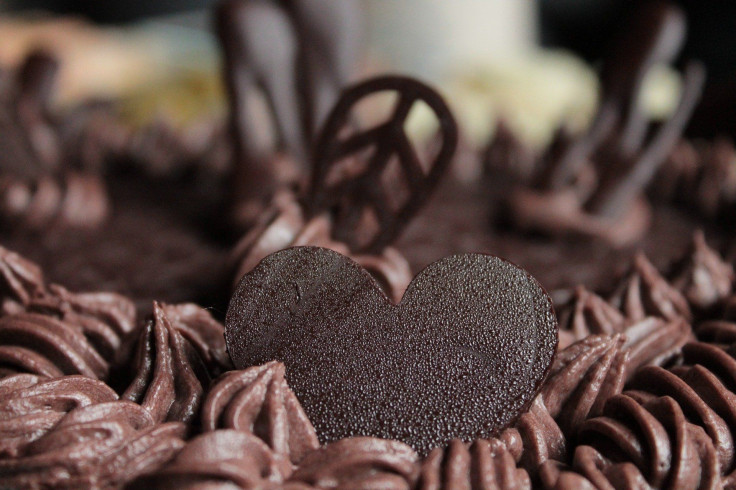 © Copyright IBTimes 2022. All rights reserved.
FOLLOW MORE IBT NEWS ON THE BELOW CHANNELS