How Meghan Markle's Sorority Kappa Kappa Gamma Prepared Her For Royal Life
Meghan Markle joined the Kappa Kappa Gamma sorority when she was in college, and it reportedly prepared her for the royal life.
Her sorority sister, Cari Hahn, shared how exactly Kappa Kappa Gamma impact Prince Harry's fiancée's life positively.
"Kappa Kappa Gamma is very passionate about philanthropy and giving back to the community. I think Meghan will be able to use the skills she's learned and use them with her new role in the royal family," she told Express.
Hahn added that Markle is a good representation of the sorority because she embodies and represents its core values.
"It's so exciting to have one of our sisters in such a positive spotlight and I wish nothing but the best for her," she concluded.
Markle's time with her sorority was also mentioned in Andrew Morton's unauthorized biography "Meghan: A Hollywood Princess." He said that the other members of the group embraced Markle when she joined. However, there were also some members the thought she was quite aggressive in her role as a recruitment officer.
In November, Markle and Prince Harry announced their engagement to the public. A day later, the "Suits" alum's sorority photo was released. Markle was majoring in Communications at Northwestern University when she decided to join the group. But she, later on, decided to change her major.
"I knew I wanted to do acting, but I hated the idea of being this cliché – a girl from LA who decides to be an actress. I wanted more than that, and I had always loved politics, so I ended up changing my major completely, and double-majoring in theater and international relations," she told Marie Claire in 2013.
Markle will tie the knot with Prince Harry on May 19 at St. George's Chapel in Windsor Castle. A procession will follow immediately after the ceremony. A lunch reception at St. George's Hall will also be hosted by Queen Elizabeth II.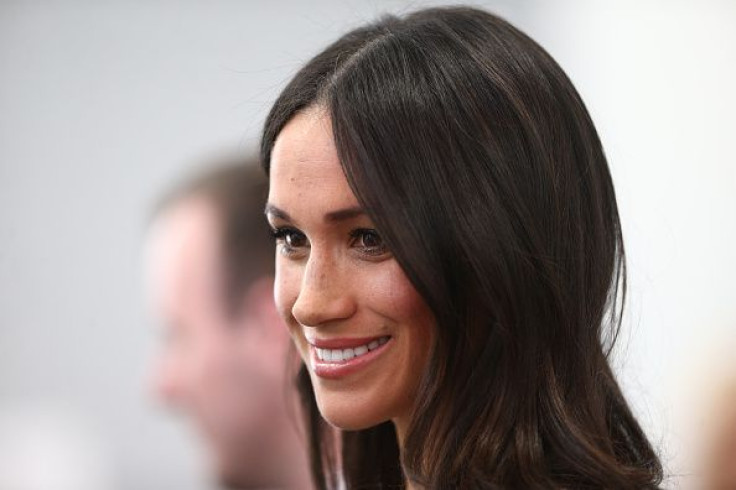 © Copyright IBTimes 2023. All rights reserved.