How Much Is Yahoo Inc. (YHOO) Worth? Wall Street Mulls Breakup Value As CEO Mayer Set To Unveil Turnaround Plan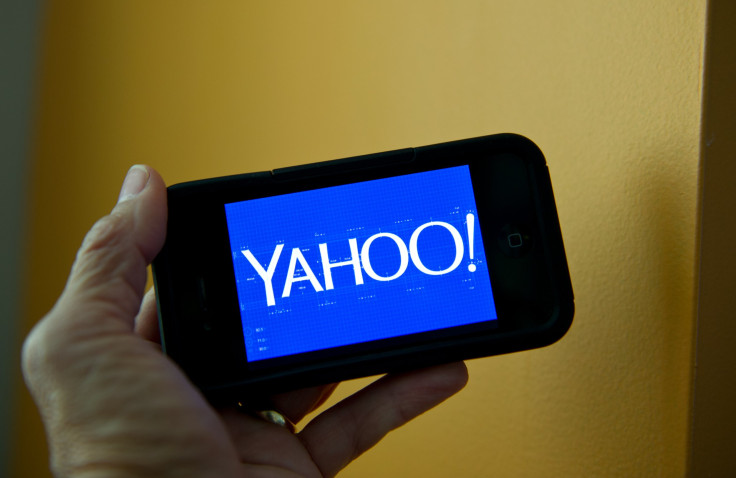 SAN FRANCISCO — Yahoo may not be worth much or anything at all on Wall Street right now, but with more than a billion active users and owning some of the most popular online properties, the internet giant probably could fetch a couple of billion dollars in a takeover, industry watchers said Tuesday.
On Tuesday, CEO Marissa Mayer is expected to unveil details of a turnaround plan and significant job cuts. Yahoo currently holds a market capitalization of about $28 billion. The company's stake in the Chinese e-commerce leader Alibaba is worth almost $25 billion alone, meaning most of its other assets are currently worth a small fraction of that from a shareholder's perspective.
The price tag on any deal for Yahoo would depend on whether it includes Yahoo's core business, its cash on hand, its stakes in Alibaba and Yahoo Japan or a combination of those parts, said Brian Weiser, a senior research analyst at Pivotal Research Group. "Then you can asses whether or not you think Yahoo is worth zero or just zero in the hands of the current management," said Weiser, who values Yahoo's core business at $2.5 billion.
Despite stagnant revenue throughout Mayer's disappointing four-year tenure, Yahoo is still one of the top digital advertising businesses in the world and is worth a lot to potential buyers, particularly those in the telecom market who are looking to build out their ad tech portfolios.
Yahoo's share price lost 34 percent in 2015, while revenue was off 4 percent throughout the first nine months. For the fourth quarter, analysts are expecting the company to report revenues of $1.19 billion, essentially flat with the year-ago period.
Yahoo Inc. (YHOO) Quarterly Revenue & Growth Rate | FindTheCompany
On Tuesday after markets close, Mayer is expected to announce layoffs of up to 15 percent, along with division closures designed to improve profits, make the company more efficient and attractive to buyers. So, what kind of price tag are potential buyers looking at? Analysts generally agree that talks would start somewhere in the range of $4 billion.
"The litmus test for Yahoo is based upon Verizon's acquisition of AOL. Four billion dollars was a surprising number for a lot of people, but it was based upon the strong acquisitions of ad tech ... built out by former AOL CEO Tim Armstrong," said Johnny Won, founder of Hyperstop, an advertising technology consultancy firm. "While Yahoo's board might want something similar, a buyer would have to evaluate Yahoo's audience and assess the ad-tech stack, mostly comprised of Gemini, the integrated pieces of Brightroll and Flurry, along with Marissa's $1 billion acquisition of Tumblr."
Gemini, Brightroll and Flurry are used to deliver ads across the web and mobile devices, while Tumblr is a widely used blogging platform.
Echoing that thought on Tuesday was Armstrong himself, who said anyone who wants to buy online ads in the English-speaking world turns to Google, Facebook and then Yahoo. "There are very few companies that have the scale to compete in this space," Armstrong told CNBC on Tuesday.
But there's a chance Yahoo could sell for much more than $4 billion. Many analysts are valuing Yahoo's core business at five times the company's projected 2016 earnings before interest, taxes, depreciation and amortization (EBITDA) which is a measure of operating profit. Under that formula, some analysts like SunTrust's Robert Peck say Yahoo could sell for as much as $8 billion. Seeking Alpha's Chris DeMuth Jr. pegs Yahoo's Internet business at a similar $7 billion.
When it comes to potential buyers, there are a number of entities that could benefit from the addition of Yahoo. After purchasing AOL, Verizon could double down in 2016 by scooping up Mayer's company, which is a chief rival. Meanwhile, AT&T and Softbank, which owns Sprint, could choose to buy Yahoo as a means to keep up with Verizon.
Recently, both AT&T and Verizon announced they would allow content providers to sponsor content on users' phones, meaning providers pay for the data consumers use to get their content, otherwise known as advertising, in front of users' eyeballs. Those types of initiatives create a market for Yahoo, Won said.
Yahoo Inc. (YHOO) Quarterly Net Income | FindTheCompany
"The pressure is on because investors see that a potential telecom partner would be a great fit," Won said. "A lot of investors are salivating because this is something that needs to be pushed."
Between Yahoo's core, in-demand advertising business, the company's multi-billion stakes in Alibaba, Yahoo Japan and Yahoo's $5.9 billion in cash and equivalents on hand, a buyer looking to purchase the whole package could be looking at a minimum price tag of $35.5 billion, according to Phil Davis, CEO of Philstockworld.com
"All they have to do is not miss low expectations of 13 cents per share on $1.19 billion in revenues and we should see at least a 10 percent pop," Davis said. But for a company as disappointing as Yahoo has been this past decade, even that may be asking for too much.
© Copyright IBTimes 2022. All rights reserved.
FOLLOW MORE IBT NEWS ON THE BELOW CHANNELS