Yahoo (YHOO) Earnings Preview: Layoffs Loom As Shareholders Look For A Plan From Mayer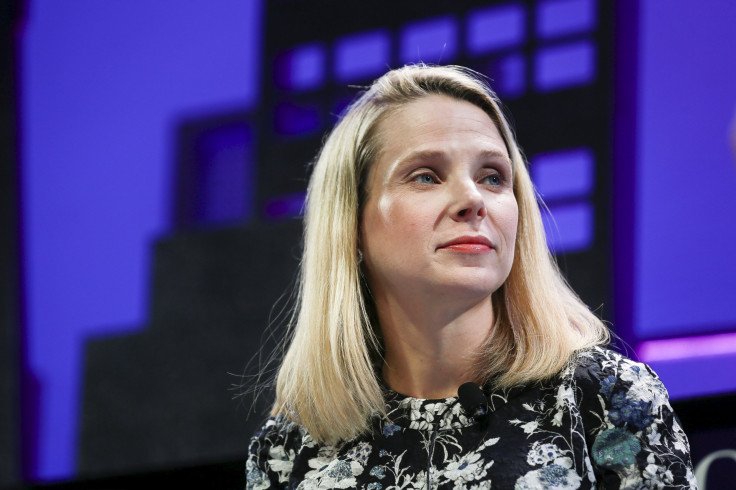 SAN FRANCISCO — The big question Tuesday is not whether the groundhog sees its shadow but rather, will Yahoo Inc. CEO Marissa Mayer unveil a plan that can save her company? Mayer and the rest of her team are set to report earnings for the final quarter of 2015 this week and there are already reports that Yahoo could announce a decision to cut several divisions and as much as 15 percent of its workforce.
As Yahoo rolls into 2016, the internet giant is reeling from a challenging year because of key executives leaving in droves, inaction with multibillion-dollar Alibaba assets and a disappointing performance overall. Mayer is now in the hot seat with little time to prove to investors that she can bring growth back to the company's profits and revenue, or at least make Yahoo more attractive to prospective buyers.
"Since she's been there, Yahoo's top line has basically gone nowhere. It's remained relatively flat her entire tenure. Four years in — that's an eternity by Wall Street's standards," said Jason Moser, an analyst for Motley Fool.
Analysts are expecting Yahoo to report on Tuesday an estimated $1.19 billion in revenue and 13 cents in earnings per share for the quarter, but the numbers won't matter much to analysts and shareholders. They'll be looking to hear what Mayer can do to turn the company around and get its share price climbing again.
Yahoo Inc. (YHOO) Quarterly Net Income | FindTheCompany
Since last February, Yahoo stock has fallen nearly 35 percent to $29.16. By comparison, Nasdaq, the exchange on which Yahoo and many other tech giants trade, has fallen only 1.34 percent during the same period.
"The market needs to see positive momentum that Yahoo won't be able to produce. They won't be able to produce numbers that change the storyline," said James Gellert , CEO of Rapid Ratings, a research and analytics firm. "They will have to make some material changes, like the sale of one of their assets, or this is just going to be a slow flameout."
For much of 2015, Mayer and her team spent their time focused on a plan to spin off the company's assets of Alibaba into a separate holding company as a way to deliver as much value as possible to shareholders tax-free. But despite putting all that effort into the plan, distracted from Yahoo's core business, the company scrapped the initiative in December after pressure from shareholder activists who doubted whether the Internal Revenue Service would allow the spin off to go through untaxed. It was a lost year for Yahoo, Gellert said.
"It's worse than just a lost year. It was a deteriorating year," he said.
Yahoo Inc. (YHOO) Quarterly Revenue & Growth Rate | FindTheCompany
Recently, there's been talk of Yahoo selling off its core businesses — Verizon, for example, has expressed interest in purchasing the company as it did with AOL in 2015 — but even that sort of plan will require action on Mayer's part to make the company more efficient and draw as high a bid as possible.
By cutting employees and divisions, as reported by the Wall Street Journal, Mayer will give a boost to the company's bottom line, buy herself more time and make the company more attractive to prospective buyers, but unless she gives shareholders a firm idea of what she is trying to mold Yahoo into, the pressure will continue, said Matthew Tuttle, CEO of Tuttle Tactical Management.
"The company is faced with an identity crisis and needs to define itself and reposition itself as a dominant player in this very saturated space," Tuttle said. "The stock will likely struggle until the company can clearly define itself to both consumers and investors."
© Copyright IBTimes 2023. All rights reserved.
FOLLOW MORE IBT NEWS ON THE BELOW CHANNELS