How Prince Philip Repeatedly Made 'Sarcastic,' 'Cutting' Comments About 'Bullied' Prince Charles
Prince Philip and Prince Charles' relationship have always been strained. When the heir to the throne was still a young boy, he used to be very frightened of his father.
In the book "The Firm," royal author Penny Junor said that the Duke of Edinburgh's treatment of his eldest son left irreparable damages to Prince Charles.
For instance, Prince Charles tried to please his parents with every single thing that he did, but he would always fail. Despite his constant failures, Prince Charles still continued to try and please his parents, especially Prince Philip.
"Charles is still eager to please his parents and earn their approval, and much of the time still feels he's failing. It is hard to feel anything else when your father repeatedly makes sarcastic and cutting comments either to you or about you," Junor said.
The royal author also said that Prince Philip was a bully, and he was also sparing when it comes to his affection for Prince Charles. And since he is quite rough, he oftentimes made his eldest son cry.
Meanwhile, Junor's statements were seconded by royal expert Richard Fitzwilliams. He told Express that Prince Charles and Prince Philip's relationship became much worse after the latter sent the former to Gordonstoun.
"One of the main reasons for the distant relationship between the Duke of Edinburgh and Charles was the decision, made by the Duke, to send him firstly to Cheam and then to Gordonstoun. In Jonathan Dimbleby's authorized biography of Charles, the Duke is quoted as writing 'Children may be indulged at home, but school is expected to be a spartan and disciplined experience in the process of developing into self-controlled, considerate and independent adults,'" he said.
According to Fitzwilliams, this mindset is wrong. Prince Philip failed to recognize the fact that his son was a sensitive child, which meant that he would not flourish in those kinds of boarding schools.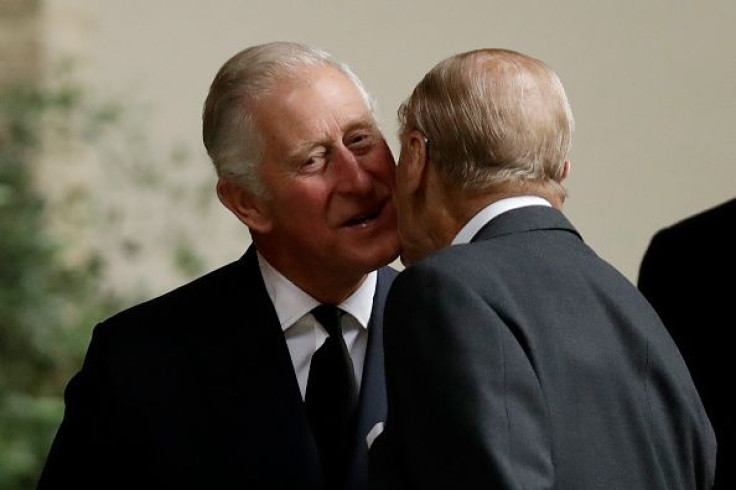 © Copyright IBTimes 2023. All rights reserved.