How Queen Elizabeth Will Signal The End Of Her Conversation With Donald Trump
KEY POINTS
Queen Elizabeth will be meeting with Donald Trump and Melania Trump on Friday
The Trumps will be having tea with the Queen at Windsor Castle
Queen Elizabeth sends secret signals when she wants her conversation to end
Queen Elizabeth will be meeting President Donald Trump and First Lady Melania Trump on Friday at 5 p.m.
The Trumps are in London for an engagement and they will be having tea with Her Majesty at Windsor Castle.
While speaking with Sky News, former royal butler Grant Harrold revealed how the monarch usually ends her conversation with high-profile personalities. He said that the Queen is known for subtly running the conversation down.
"The conversation will run down and the Queen is a master at this. We have seen how good she is. Even, an example, an investiture, when people go to receive that," he said.
Harrold went on to say that the Queen would offer her hand to the person that she is talking to, and the guest will shake it. It is during this interaction that the Queen would give her guest a very gentle push.
"That's how you know your time is up. That is not going to happen here but the Queen very good at running the conversation down and making sure that he is escorted off the property," Harrold said.
Meanwhile, the Queen is also known for giving her staff secret messages. While speaking with People, royal expert Hugo Vickers said that Her Majesty usually carries her bag on her left hand. But once she transfers it to her right hand while talking to someone, this is an indication that she wants her staff to interrupt the conversation.
When the Queen places her handbag on the table, it means that she wants to wrap up a meal within the next five minutes. And when she places her bag on the floor, this means that she's not having fun with the conversation.
Another sign that shows the Queen wants her conversation to end is when she plays with her ring. Vickers told Express that this doesn't mean that Her Majesty is fidgety.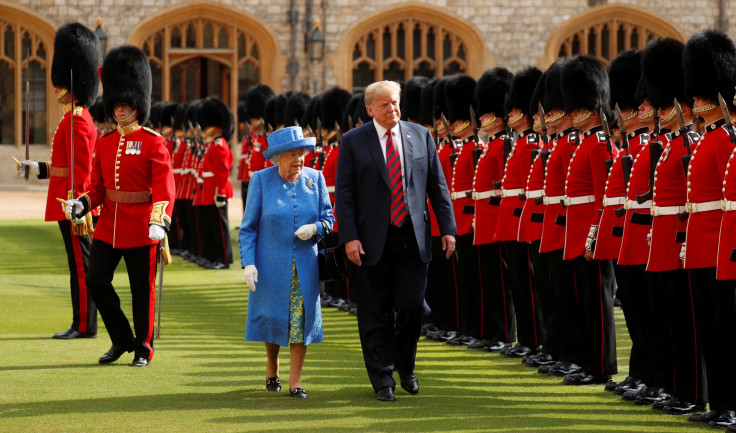 © Copyright IBTimes 2023. All rights reserved.