'How A Realist Hero Rebuilt The Kingdom' Episode 21 Live Stream Details And Spoilers
KEY POINTS
Roroa wants to marry Souma
"How a Realist Hero Rebuilt the Kingdom" Episode 21 is airing Saturday
The episode will be available on Amazon Prime, Funimation, Hulu
Roroa Amidonia, the daughter of the former Amidonian crown prince Gaius VIII, appears before Souma with a crazy proposal in "How a Realist Hero Rebuilt the Kingdom" Episode 21.
The new episode is titled When I Tried to Catch a Sea Bream with a Shrimp, A Shark Hung.
The official website has released the synopsis of Episode 21 hinting how the arrival of Roroa will complicate the situation in the Kingdom of Elfrieden and Amidonia.
Even Souma is surprised to witness the tense situation between the two nations. In response to the ongoing crisis, a meeting will take place between Maria Euphoria, who is the Empress of the Great Empire of Chaos, and Souma in "How a Realist Hero Rebuilt the Kingdom" Episode 21.
Roroa has also expressed the desire to marry Souma. She is good in economics and business and it is likely Souma would want her by his side.
In the previous episode, Julius got control over the capital of Amidonia, Van. However, after regaining control, he initiated his oppressive style of running the government.
"With Van, the capital of Amidonia, returned to Julius, so too returns the oppressive rule of the government. The people's dissatisfaction increases day by day until finally, they end up revolting. Julius's sister, Roroa, then comes before Souma," read the official synopsis of "How a Realist Hero Rebuilt the Kingdom" Episode 20, as per Hulu.
The cast of the anime includes Inori Minase as Liscia Elfrieden, Yuusuke Kobayashi as Kazuya Souma, Yui Ishikawa as Jeanne Euphoria, Yui Horie as Excel Walter, Taiten Kusunoki as Georg Carmine, Tetsu Inada as Gaius Amidonia, Mugihito as Albert Elfrieden, Reina Ueda as Juna Doma, Moeka Kishimoto as Tomoe Inui, Masaaki Mizunaka as Poncho Panacotta, M.A.O as Roroa Amidonia, Kikuko Inoue as Elisha Elfrieden, Kenji Nojima as Julius Amidonia, Kazuyuki Okitsu as Hakuya Kwonmin, Jun Fukuyama as Castor Vargas and Hisako Kanemoto as Maria Euphoria.
Fans can watch "How a Realist Hero Rebuilt the Kingdom" Episode 21 online Saturday on Funimation, Amazon Prime and Hulu. The episode will live stream in Japanese with English subtitles.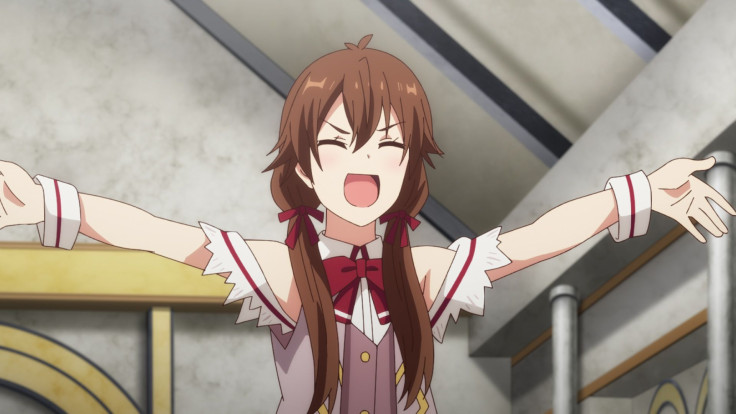 © Copyright IBTimes 2023. All rights reserved.