How To Record, Track And Monitor Symptoms On The Apple Health App
The Health app on Apple devices is a built-in iOS app that allows users to track and view their health and fitness data all in one place. It consolidates data from various apps and devices, including the Apple Watch, iPhone, and third-party apps, to provide a comprehensive picture of a person's health. The app also allows users to set goals and track their progress over time.
Apple Health app features
The Health app is a powerful tool that can help you take control of your health. It features a built-in activity tracker that can track your steps, calories burned, and distance traveled. It also has a sleep tracker that can help you monitor your sleep habits and patterns. Additionally, the app includes a library of health-related articles and tips.
What is the Symptoms section in the Health app?
One of the most useful features of this app is the Symptoms section, which allows users to record and monitor their changing symptoms over time, providing a historical overview of past conditions and diseases.
This can be extremely useful in identifying patterns and trends in your health, and to track the effectiveness of a treatment received.
The section includes a list of common and more specific symptoms. Users can track their symptoms over time and share the data with doctors. It is a valuable tool for managing and keeping track of your health.
Learn more about what the section offers, why it's useful, and how to use it effectively:
How to access the Symptoms section?
Open the Health app on your Apple device and tap on the "Browse" option in the bottom right corner. This will take you to the list of "Health Categories" where you can scroll down and select "Symptoms".
A comprehensive list of common symptoms and diseases will pop up for you to browse through.
The list offers symptoms for more than 40 different health issues - ranging from general body/muscle aches and chills to problems like acne, congestion, mood changes, nausea, and even vaginal dryness.
How to track your symptoms in the Health app?
To log a symptom in the Health app, first tap on "Browse" at the bottom of the screen. Then, scroll down to find the "Symptoms" category and tap on it. Next, choose the symptoms you're currently experiencing.
Tap on the relevant option and click "Add Data" to log the symptom in the app. In this menu, users can select if they have mild, moderate, or severe symptoms and choose a start/end date. Once done, tap on "Add" to finish adding the data.
Note: The information in the Symptoms section of the Apple Health app can help get a general understanding of what your symptoms might mean. However, it's important to get specific medical information from a doctor, especially if you're concerned about your health.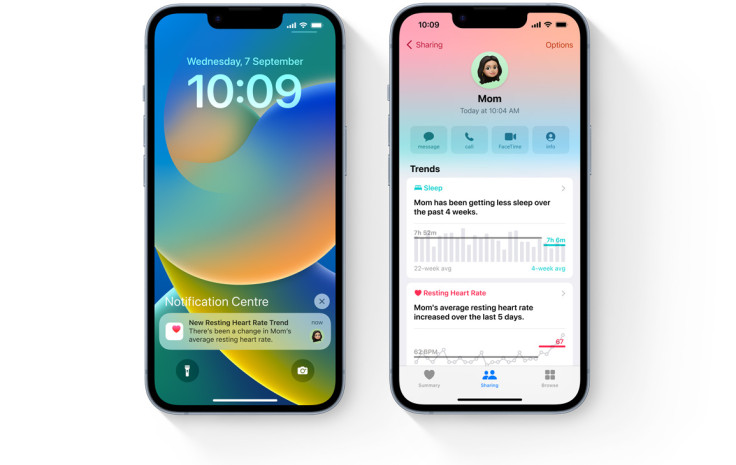 © Copyright IBTimes 2023. All rights reserved.
FOLLOW MORE IBT NEWS ON THE BELOW CHANNELS