How Successful Entrepreneur Eberths Perozo Struck (Black) Gold in E-Commerce and Made $27 Million in Sales
Going from zero to hero (or millions in pocket) is a dream come true for every aspiring entrepreneur out there. Most of the time, it is a tedious and nerve-wracking journey, as it requires much more than just an idea and some starting capital.
Entrepreneurs must be able to see new opportunities and solutions in instances where "the Average Joe" only sees insurmountable problems and frustrations, and they have to be prepared to sacrifice everything to get where they want to be. It was on this journey that Eberths Perozo devised a plan that disrupted the e-commerce industry, made $27 million in sales, and turned his dream of becoming a successful businessman into reality.
You Can Only Rely on Yourself
It all started when Eberths Perozo graduated from college with a degree in Petroleum Engineering. Fresh out of school, he had trouble finding a job in the Venezuelan petroleum industry, so Perozo decided to move to Buenos Aires in hopes of making a better future for himself. Unfortunately, his luck dried up in Argentina, and Perozo was left stuck between a rock and a hard place; his next destination was the US, but he was low on cash.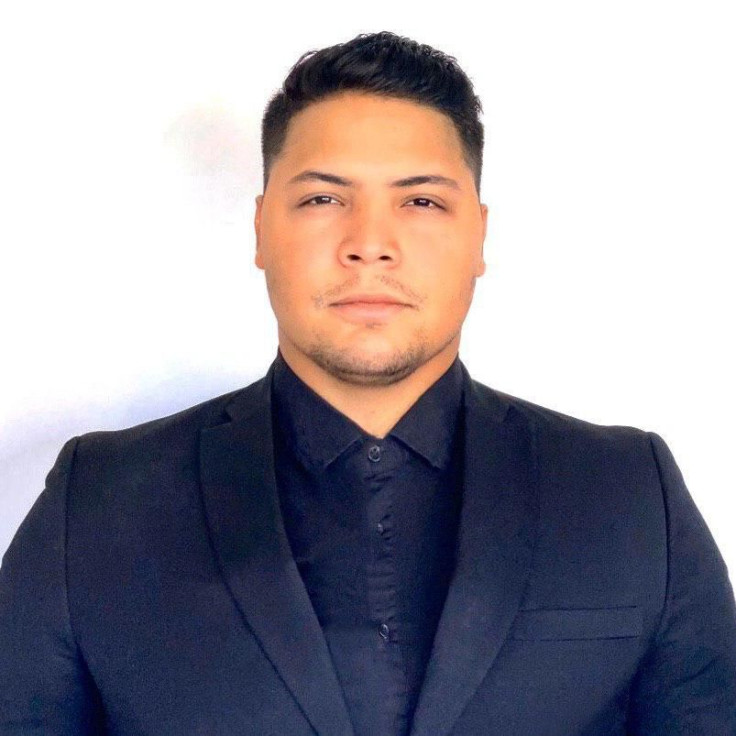 Even though the situation he was in was unfavorable, the businessman that had been growing inside Perozo finally got a chance to show what he is made of. "When I was young, my stepfather was my role model, and he taught me everything about the business. He was a businessman himself, but he told me that when he dies, I won't get any money. Money was meant for my sister and my brother, who has autism," says Eberths Perozo. "That was one of the best lessons he ever gave me because I knew that if I want to succeed, I have to do it all by myself."
Knowledge Is the First Step to Success
That's when Perozo took his first entrepreneurial steps. As he explains, he was trying to find something that would help him become a good businessman like his stepfather, so he started to read and learn about two things: trading and e-commerce. Just like every beginning, Perozo's first steps were incredibly hard, and on top of that, bad luck followed.
"I desperately needed the money. Food, clothes, and rent was due, but I knew deep inside myself that I didn't want to work for someone else. I decided to take a risk and start trading," says Perozo.
However, it seemed that even the universe conspired against him, as Perozo almost lost every penny he had saved up to that moment in barely a month. "So, at this point, there were two options: I could go to the streets because I didn't have the money for the rent, or become a really profitable trader," he explains. "I decided to go all in. So, I stayed home for a week, practicing and practicing and studying as much as I could, and in just three weeks, I'd recovered the money I lost and made some good profits, which was enough to cover the rent for three months."
Persistence Is the Best Quality That Entrepreneurs Can Have
Eberths Perozo's entrepreneurial journey started to go upwards; the revenue he made from trading was enough for him to secure a comfortable life in Argentina. Still, that wasn't enough, as Perozo's next destination was the United States. He envisioned a career in the e-commerce industry and the US was the place to be if he wanted to achieve that. Once again, he completely upended his life and made another investment into an uncertain future.
"Starting over again wasn't easy. At first, we couldn't find clients, wholesalers, or products, but I was persistent. Slowly but surely, puzzle pieces started to fall into place, we had some e-commerce products take off, and money started to roll in," says Perozo. "I said to myself, 'This is it. This is your pool of black gold.' And that was where MidoCommerce was born."
Good Things Take Time, Just Like Success
After hard and turbulent beginnings, Perozo's venture is running full steam ahead today. He is the founder and chairman of three companies: MidoCommerce, Global Trading 2020, and a company that oversees the other two, Eberths Enterprises. He also created an automation system for e-commerce services that offers an easier way to sell massively in Walmart and on the Amazon marketplace. The automation system has generated more than $10 million in combined sales so far for his clients and over $27 million for himself.
However, for this brave Venezuelan, success is much more than money, cars, and houses, as he is continuously looking to disrupt the industry and make a real impact on the world. He believes that he speaks for all Venezuelans, saying, "I'm going to change how people see us Venezuelans. We're going to change the whole view because I know that people from my country can make a real change in the world. But it will take some time because good things take time, just like success."