How Twitter Is Supporting LGBTQ Community In The Aftermath Of Orlando And Beyond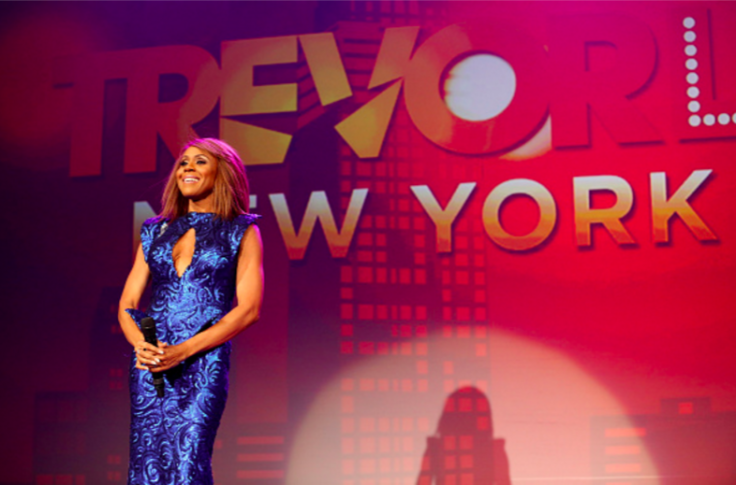 No social network is free from bullying, especially one like Twitter where the 140-character limit and retweeting function make quick and cruel jabs so easy. But in recent years, Twitter — both as a service and as an employer — has made strides in its support of the LGBTQ community and was honored for such efforts Monday.
The Trevor Project, a nonprofit that provides crisis intervention and suicide prevention services to LGBTQ youth, awarded Twitter the 20/20 Visionary Award on Monday in New York for its public support of the LGBTQ community. Twitter joins Macy's, Google, Yahoo and the Walt Disney Co., for example, as corporations that have been honored.
While Twitter turned 10 this year, 2015 and 2016 both marked important milestones in how the company has supported the LGBTQ community. In February, Twitter created a Trust and Safety Council to bring together experts to discuss how the site can be a safe and inclusive place. As an employer, Twitter prohibited blood drives in their offices until the Food and Drug Administration lifts a ban that prevents gay and bisexual male employees from participating, as International Business Times first reported.
Twitter is also one of few companies that covers gender reassignment surgery as a part of medical benefits, and it provides equivalent spousal and partner medical benefits. "Twitter is doing all the right things and has been doing the right things for the LGBTQ community, and they keep getting better," Steve Mendelsohn, deputy executive director of The Trevor Project, told IBT.
Twitter aligned its effort to provide LGBTQ resources with its core mission. "It's no surprise that inclusion is part of our workplace, because Twitter the platform is where inclusion lives," said Marcus Mabry, head of the U.S. curation team for Twitter Moments, when accepting the award on behalf of Twitter. Mabry, a former Newsweek and New York Times journalist, is a member of TwitterOpen, the company's LGBTQ employee group.
That mission was publicly visible Sunday following the massacre in Orlando, Florida, where 49 people were killed and 53 wounded by a lone gunman at a gay nightclub. The hashtag #LoveIsLove, which Twitter launched with an emoji on June 2, was used 3.3 million times from June 12 to June 13.
Not every tweet on Twitter was positive in the aftermath. Hours after the massacre, Texas Lt. Gov. Dan Patrick tweeted — and later deleted — a Bible quote that commented: "Do not be deceived. God cannot be mocked. A man reaps what he sows." He later said the tweet had been programmed to go out in advance.
Last week, New York Times editor Jon Weisman publicly decided to quit Twitter after weeks of receiving anti-Semitic tweets. Actress and screenwriter Lena Dunham has repeatedly taken breaks from Twitter due to harassment.
"Of course these things will happen in an arena where people communicate with each other. We're looking to see that Twitter is trying their best," Mendelsohn said.
The hashtag #LoveIsLove is one example of a proactive approach Twitter takes to igniting a positive conversation. Two hours into the launch, it became the No. 1 global trend on Twitter, and it is now displayed on a wall at Twitter's headquarters in San Francisco.
For The Trevor Project, Twitter has provided an important channel to connect with LGBTQ youth. "They have to reach out to the youth where they live, and that's increasingly these online networks like Twitter," said Jim Halloran, president of TwitterOpen.
IBT asked attendees of TrevorLive, the award ceremony, why they use, or don't use, Twitter:
Abbe Land (@AbbeLand), CEO of The Trevor Project: "What I like about Twitter is it's fast, that with just a few characters it's amazing how much you can say."
Jordan Roth (@Jordan_Roth), Broadway actor: "I think we saw yesterday how Twitter can bind us as a community, as a world, when we need to breathe with each other, when we need to talk to each other, when we need to share information and know that we're not alone, when our voices are being amplified so we can share more of our love rather than hate."
Billy Porter (@theebillyporter), Broadway actor: "What I find about Twitter is that it gives everybody a voice to be able to speak. Disenfranchised voices have existed for so long, and I think Twitter creates a space where those voices don't have to be separated anymore."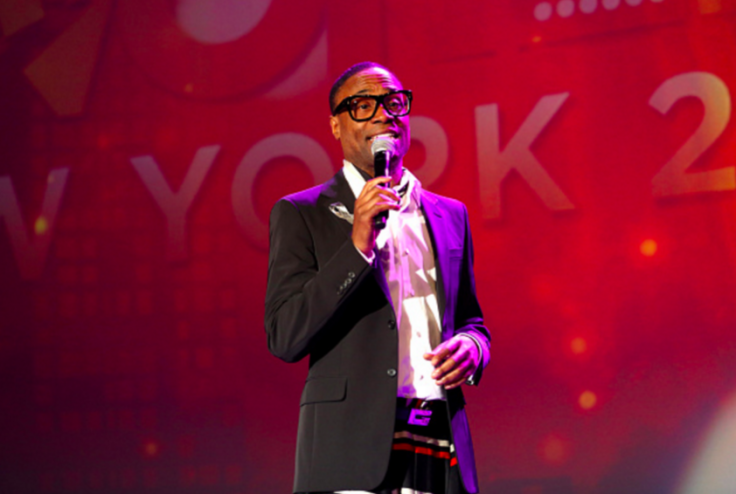 Nico Tortorella (@_NicoTortorella), actor: "It's a message board for everybody to get together. As a community today we're so accessible for that kid in the middle of nowhere. You can just jump online and find family so fast. That didn't exist 10 years ago. I think it's everything it's supposed to be. If anything I could use a few more characters."
Andrew Keenan (@KeenanBlogger), actor and writer: "I think Twitter's so amazing because it's created such a vibrant community, especially for LGBTQ people. I think especially in what's going on in Orlando, our best line of defense against hatred is community, and Twitter has shown that there's LGBTQ people around the world and showing support."
Jeffrey Marsh (@thejeffreymarsh), Vine star: "My favorite part about Twitter is that I get to connect with individual fans. Sometimes social media can seem pretty monolithic and you can't read every comment. But on Twitter, I try to like all of their tweets and reply and let everybody know that they're important."
Cole Ray Davis, LGBTQ youth advocate: "I actually don't use Twitter. I just think there's so much social media that tries to down people, from others' peers, not just Twitter itself. I feel like at times it's too time-consuming. People get wrapped up in it, wrapped up in retweets. Having to do 140 characters or less is not me. I'm a storyteller."
Deborah Cox (@Deborah_Cox), singer and songwriter: "The 140 characters. I love that it's not long-winded. That's why I've been on Twitter. I love that it's quick response. It's a way that I'm able to stay connected with all of my fans, all my people. I wish it had an edit button for sometimes when you're quick, on the go."
Judith Light (@JudithLight), actor and producer: "I think you can do things where you stay connected to people. When you have a situation like Orlando, you can really get the depth and connections of what other people are feeling, and you can create family. Or like when Cynthia Erivo won the Tony last night, I can say congratulations and let the whole world know."
The legendary @JudithLight discussing the 10,440 texts answered on Trevor Chat. #TrevorLIVE #SaveYoungLives pic.twitter.com/k07rKc36om

— The Trevor Project (@TrevorProject) June 14, 2016
Alex Wyse (@alexwyse), actor and writer: "I like getting to talk to people. It's really awesome to be able to share a moment with them, to feel connected to people. We think about the way we feel connected with our idols. We're happy that we can be there to have some fun, to tell jokes and to share stories."
Kelli Barrett (@kelli_barrett), actor and singer: "Everything. It's funny when it needs to be funny. It's uniting when it needs to be uniting. I learn my news from it."
Joe Zee (@mrjoezee), editor-in-chief of Yahoo Style: "My favorite part about Twitter is that I can get everything I need in one place. I wake up every day and the first thing that I check is Twitter because it helps me connect with my friends and the world at the same time. I would like it to make my bed, but it doesn't do that."
© Copyright IBTimes 2022. All rights reserved.
FOLLOW MORE IBT NEWS ON THE BELOW CHANNELS