How US Auto Industry, American Cars Would Be Impacted By Proposed Tariffs
In the middle of 2018, President Donald Trump proposed a 25 percent tariff on vehicles imported to the U.S. Many American automakers were openly against the idea, noting that such a tariff would likely upend the American economy. Now, six months later, it appears Trump's strategy was little more than a "bully" negotiating tactic, as the administration hasn't made any progress in implementing the tariffs. However, it's worth taking a harder look at what an increased tariff — even a move from the current 2.5 percent tariff to something like 4.5 percent — could mean for the U.S. auto industry.
If the 2.5 percent tariff were to move higher, it would certainly affect the flow of vehicles and parts coming into the country. Even if a vehicle is manufactured in the U.S., American cars all involve foreign parts . The American Automotive Policy Council, which represents manufacturers such as Ford, Chrysler and GM, stated that " Imposing tariffs will increase costs for consumers, lessen consumer choice, lower consumer demand, reduce car and light truck production and sales, lower investment levels, and lead to job losses in the U.S. auto sector."
While this statement was issued under the threat of the tariff moving to 25 percent, it could also be applied to even a small increase in tariff. We are already in the exploratory phase to manufacture in a number of locations, including the United States and Europe, in addition to Canada and China.
Say the tariff moved to 4.5 percent. How would that impact the automotive industry and the economy that surrounds it? First, any increase in tariff would likely raise the base price of cars and car parts, assuming that at least some of the tariff is passed through to consumers. In other words, the automaker wouldn't take the full hit of the tariff without adjusting prices. It would also put a strain on automakers and their workforces in a perilous economic time, especially those manufacturing electric vehicles, as the tariff could cause the cost of aluminum to rise, which would slow electric vehicle production. Specifically, my company — Electra Meccanica — would certainly need to adjust its business forecasts to accommodate the new tariff.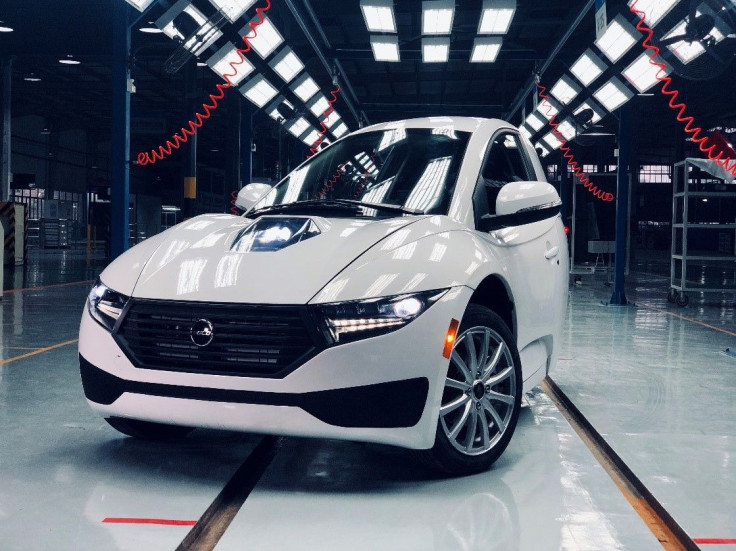 However, my instinct is that a 25 percent tariff will never pass, and recent delays in the tariff talks seem to confirm that suspicion. While our tariff of 2.5 percent may very well hold without an increase, a beneficial outcome would be if negotiations lowered European tariffs on U.S. vehicles and parts, and erased the current retaliatory tariffs imposed by China. Currently, the European tariff on U.S. imports is 10 percent, and China has imposed an extra 25 percent tariff on top of its regular 15 percent. It's too early to tell if the U.S. will make progress in its trade disputes with China, but that's something to monitor going forward — while there's a lot at stake and the recent history has been contentious, it's possible that reform could be achieved.
As an automaker running an electric car company, my plan is to stay the course, without deviation. We'll be in position to be fluid with our forecasts, keeping in mind that there's bound to be an ongoing discussion between the world's major automotive powers. In the modern landscape, there's always going to be some reading of the tea leaves. No matter what, though, we'll build where we can.
Jerry Kroll is CEO and founder of Electra Meccanica.
© Copyright IBTimes 2023. All rights reserved.
FOLLOW MORE IBT NEWS ON THE BELOW CHANNELS